11 Celebrity Twitter Unfollows That Will Leave You Side-Eyeing
☕ ☕ ☕ .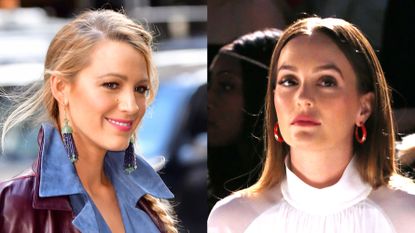 (Image credit: Archives)
Is there anything more chilling than realizing that someone unfollowed you on Twitter without explanation? Answer: absolutely not. But Twitter unfollows (and follows, for that matter) can also say a lot about a relationship, especially when celebrities are involved. On that note, we've combed through the "following" lists of over a dozen celebs to find out who they're *not* keeping tabs on, and it...um...speaks volumes.
"It was like getting like a little slap in the face," Clinton Kelly said on The Chew. "And like what is that all about? Like, why? And how? And when?"
Liam Hemsworth and Miley Cyrus don't follow each other.
Their romance is back on, but not their social media love.
Leighton Meester doesn't follow 'Gossip Girl' love interest Ed Westwick
Unclear if this has anything to do with the sexual assault accusations he's facing.
Blake Lively also doesn't follow Leighton Meester.
Leighton follows her, though. She must be the magnanimous sort!
'Dawson's Creek' Stars Katie Holmes and James Van Der Beek don't follow each other.
TBH, we always shipped Joey and Pacey anyway.
Neither Ellen Pompeo *nor* Shonda Rhimes follow Katherine Heigl.
Katherine must have really burned bridges on her way out of Grey's Anatomy.
Lauren Graham doesn't follow her 'Gilmore Girls' love interest Scott Patterson.
We've heard rumors of their tension…but he follows her, at least.
Weirdly, rumored nemeses Lea Michele and Naya Rivera *do* follow each other.
Maybe their Glee feud really was just gossip…
Kevin Spacey doesn't follow 'House of Cards' co-star Robin Wright.
Yet she follows her ex co-worker, and he follows other House of Cards actors like Michael Kelly and Kate Mara.
Conan O'Brien follows just one person: a random woman named Sarah Killen.
Now Sarah has 417,000 followers. *shrugs*
Sarah Jessica Parker follows rumored enemy Kim Cattrall.
But Kim doesn't follow SJP. Can't they just get along and make that third Sex and the City movie? TYSM.
RELATED STORIES