Robert Pattinson Is Working Out Shirtless on the Beach and Twitter Cannot Deal
"Who are you and what have you done with Robert Pattinson's abdomen?"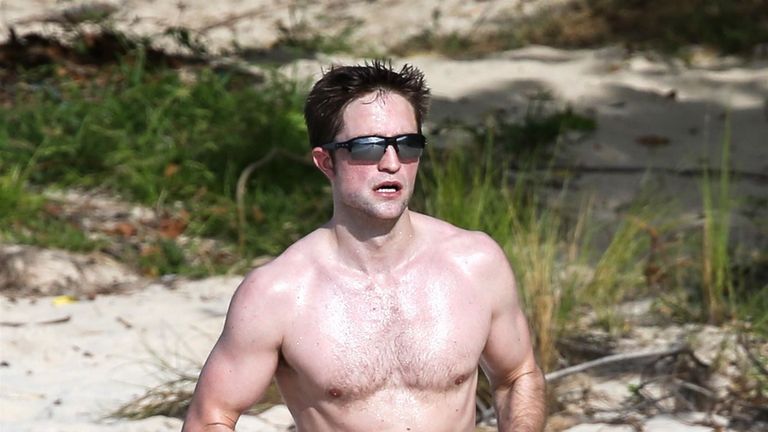 (Image credit: Backgrid)
Remember during the Twilight era, when Robert Pattinson had no interest in working out and low-key had faux abs spray-painted onto his body? Well things have changed. Despite a well-known distaste for getting swole at the gym (he once said, "I don't ever want anyone to see me doing exercise"), Pattinson was recently seen exercising shirtless on the beaches of Antigua with a casual six pack—which resulted in a series of photos that have basically caused Twitter to self-implode.
Pray for the internet, it may never fully recover.