Meghan Markle Had a Secret Part-Time Job as a Freelance Calligrapher
Does this mean personalized invites for close family and friends?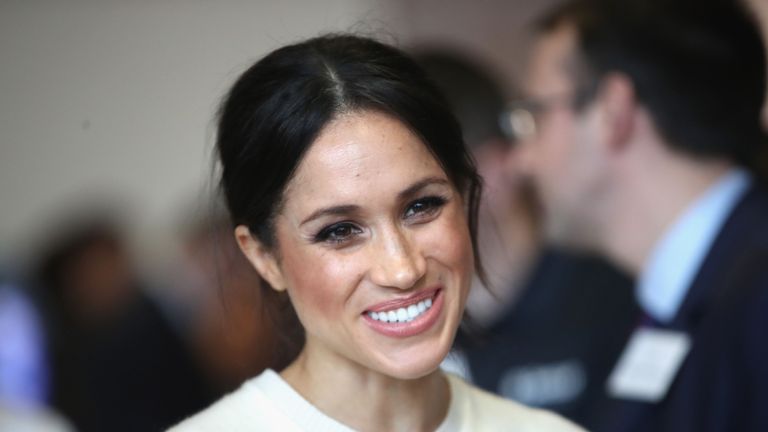 (Image credit: Getty Images)
Meghan Markle is many things—a former actress, royal-to-be, and fashion icon. But before her days in the spotlight, she was just a struggling actor, working part-time jobs to make money. But instead of waiting tables or making coffee, Markle worked as a freelance calligrapher.
RELATED STORIES
Yep, the multi-talented royal-to-be was putting pen to paper in between auditions before her acting career took off. And apparently she was really good at it, because she taught calligraphy classes, too.
"It was her part-time job as she was going through auditions," Paper Source CEO Winnie Park told People. "She taught calligraphy and hosted a group of customers and instructed them during a two-hour class on how to do calligraphy."
Markle was reportedly a huge fan of creating personalized stationery and wedding invitations, and even penned Robin Thicke and Paula Patton's wedding invitations back in 2005.
Her craft has likely come in handy since she and Prince Harry just sent out their royal wedding invites, which were made by Barnard and Westwood. Park thinks that Markle will rekindle her love of the art and hand-craft personalized wedding invitations to send to close family and friends.
"They are a couple who would send a personal touch to close friends and family," Park said. "My guess is they will likely have a very personal invitation going out specifically for events before or after the formal ceremony."

It seems like something the modern bride-to-be would do, as she's been breaking lots of royal protocols lately. We'll be waiting patiently for our personal invitation to arrive in the mail.