Khloé Kardashian Just Shared the First Video of True on Instagram
She is GORGEOUS!!!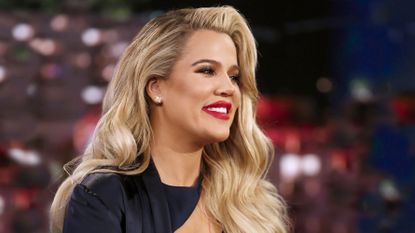 (Image credit: Getty Images)
Stop what you're doing right now, because Khloé Kardashian (opens in new tab) just shared the first video of her and Tristan Thompson (opens in new tab)'s daughter, True (opens in new tab), on Instagram to celebrate her one-month birthday—and she's so adorable! The post shows baby True being held by her mom, looking around, taking it all in. Khloe has a flower filter going (one of her favorites), which adds a little bit of silly sweetness to it, but the best part about the vid: We can see True's GORGEOUS little face!
Khloé captioned the video: "Happy One Month True" with heart emojis.
Khloé welcomed her first daughter on April 12, just two days after video footage surfaced on Tristan Thompson cheating on her. Despite the scandal that's been unraveling, she still decided to give her daughter Thompson's last name (opens in new tab).
Khloé is the third of the Kardashian-Jenner sisters to have a baby in 2018, her sisters Kylie and Kim both welcomed daughters, Stormi and Chicago respectively, back in January.
Khloe gave everyone an update (opens in new tab) on baby True just two days ago. "Baby True is a month old today, so it's a big day for the both of us," she said in a Snapchat.
"Baby True is going to be a month old on Thursday! So far, she's so incredibly sweet and patient—really not fussy at all," Khloe shared on her app (opens in new tab). "I can tell she's going to be super athletic and incredibly strong! She's very calm, peaceful and loves to cuddle with her parents."