Why Meghan Markle Won't Have a Maid of Honor at the Royal Wedding
The bride and groom just shared new details ahead of the big day.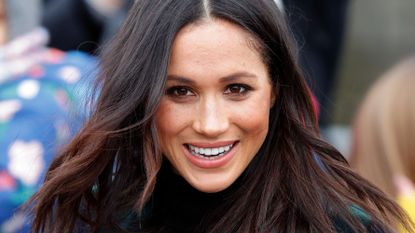 (Image credit: Getty Images)
Marie Claire Newsletter
Celebrity news, beauty, fashion advice, and fascinating features, delivered straight to your inbox!
Thank you for signing up to Marie Claire. You will receive a verification email shortly.
There was a problem. Please refresh the page and try again.
Update, 5/4: Today, Kensington Palace made a surprising announcement: Meghan Markle will NOT have a maid of honor at all, despite speculation that she would choose one of her longtime friends to fill the role. According to a spokesperson for Meghan and Prince Harry, the actress "has a very close group of friends and didn't want to choose one over the other."
Instead, Meghan will have bridesmaids who, in accordance with royal tradition, will all be children. Princess Charlotte is expected to be one of the bridesmaids, reprising the role she played in her aunt, Pippa Middleton's, wedding last year.
"I'm certain she's going to have little ones," Caroline Castigliano, MarieClaire.com's royal wedding expert, says of Meghan's wedding party. "She may have some of her close friends as well, but I'm certain she's going to have Prince George, Princess Charlotte, all the little relations will be there looking completely and utterly fabulously gorgeous."
Prince Harry already confirmed that his brother, Prince William, will be his best man on the wedding day.
Original post, 4/26: The royal wedding is less than one month away (24 days to be exact) and Meghan Markle has yet to officially announce who will be her maid of honor. The highly sought-after role isn't part of British wedding tradition. However, Kate Middleton broke that protocol when she had her sister, Pippa Middleton, next to her on her big day back in 2011.
Knowing Meghan, it's likely she'll follow the more American tradition and select a friend for family member for the job. According to Caroline Castigliano, British bridal designer and MarieClaire.com's exclusive source on all things royal wedding, Meghan will include "somebody who's been part of her life and her journey so far." Since we already know Kate is not a contender for the job, that leaves only a few people left in the running. Here are all the possibilities:
Jessica Mulroney
If we had to take a guess on who Meghan would pick, our bets would be on Jessica Mulroney. She's already helping to plan the whole wedding, so it just makes sense. Mulroney already has a dual role in Meghan's life. Besides being one of her close personal friends, she's also her stylist and reportedly helped Meghan choose her wedding dress.
"Meghan adores Jessica, not just as a friend, but also as someone whose taste and style are impeccable," a source told The Mail. The two reportedly became friends in 2011 when Meghan moved to Toronto, which is Mulroney's hometown. Mulroney also married into "royalty"—the Canadian version of it. Her husband, Ben Mulroney, is the son of former Canadian Prime Minister Brian Mulroney.
She's been by Meghan's side for quite some time now, even accompanying her to the 2017 Invictus Games (which coincidentally were held in the place they first met: Toronto).
Serena Williams
On her former blog, The Tig, Meghan recalled meeting tennis champion Serena Williams for the first time. "We hit it off immediately, taking pictures, laughing through the flag football game we were both playing in, and chatting not about tennis or acting, but about all the good old fashioned girly stuff. So began our friendship."
Meghan was a very supportive friend and attended Williams' matches at the U.S. Open and Wimbledon, two events that both Kate and Pippa Middleton have also been spotted at. Maybe their paths once crossed?!
According to E! News, Meghan once wrote on her blog that Williams is someone she could always rely on. "She quickly became a confidante I would text when I was traveling, the friend I would rally around for her tennis matches, and the down to earth chick I was able to grab lunch with just a couple weeks ago in Toronto," Meghan wrote.
She added that the two are "the same age, have a penchant for hot sauces, and adore fashion." Obviously, they have a lot in common. Sadly, Meghan was not present when Williams married Alexis Ohanian in November 2017 (but, hey, she was busy getting engaged then).
Priyanka Chopra
Priyanka Chopra first met Meghan several years ago at the annual ELLE Women in Television event when the latter was still an actress on Suits, and the two connected over their humanitarian work. "We bonded as actors. We just became friends, like two girls would," the Quantico actress told People.

They've known each other since at least 2016, when Meghan talked about their friendship in an interview. "Priyanka is unbelievable. She has become a really good friend," Meghan said in an interview with India West. "ELLE Magazine in the U.S. hosted a dinner celebrating Women in TV, and we met that night—turns out that she really likes Suits."
Apparently, it was friendship at first sight. Meghan continued, "And you know when you meet someone and you just 'click'? It was just an easy, natural progression. We've managed to keep in touch via email and text, and try to see each other whenever we're both in the same town."
The two actresses reportedly wanted to do a Bollywood film together, but sadly, it never happened. Yesterday Chopra confirmed she'll be at Windsor Castle May 19th, though she said she's yet to pick out what she'll wear—does that mean it's not a bridesmaid's dress?
Sarah Rafferty or Gina Torres
Either of Meghan's female Suits co-stars are top contenders for the role of maid of honor—after all, she spent most of her career working with them. She's known both Sarah Rafferty and Gina Torres for more than eight years now. Back in August 2016, Meghan shared a photo of the three of them with the caption: "Celebrating our friendship of six years and counting. So much deep love for these two women." The photo has since been deleted, as being a royal prohibits personal social media.
Meghan obviously grew very close to Rafferty, often referring to the redhead as her "Suits sister wife." Despite Meghan leaving the show behind to marry Prince Harry, Rafferty only had nice things to say. "I don't comment on my castmates' personal lives, but of course, it's very exciting," Rafferty told The Associate Press in November 2016. "And I'm very happy for her."
As for her other female co-star, Meghan and Gina Torres hit it off on day one of filming Suits. "They don't have many scenes together, but Gina really took her under her wing and they've been firm friends every since," a source to OK Magazine.
"Meghan really aspires to be like Gina and she adores her hubby Laurence [Fishburne]," the source continued. Meghan and Prince Harry have reportedly had a double date with Torres and Fishburne.
It's still unknown as to who will actually have the honor of helping Meghan get ready on her special day, but these are our best guesses based on their prior relationships. Whether they've been asked or not, it seems likely that they've all received an invite to attend the upcoming nuptials. Who do you think will by Meghan's side of May 19? Vote in our polls, above.
RELATED STORIES
Celebrity news, beauty, fashion advice, and fascinating features, delivered straight to your inbox!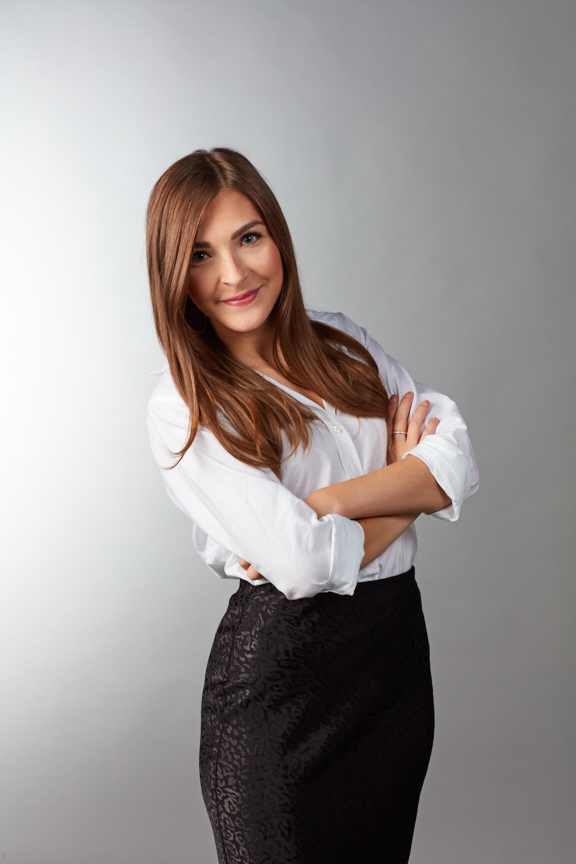 I'm currently working at Dotdash Meredith as the Celeb & Entertainment E-Commerce Lead contributing affiliate content for People.com and InStyle.com. I'm basically like your personal shopper, from writing about that cozy loungewear set you didn't know you needed to keeping tabs on the best sales and deals on the internet. I'm also a pro at finding affordable dupes for celebrity looks and I love to dig into the data to strategize content opportunities.