Everything You Could Ever Want to Know About Meghan Markle and Prince Harry's Royal Wedding
The dress, the venue, the flowers, the bridesmaids...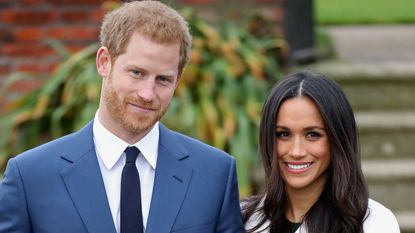 (Image credit: Getty Images)
Marie Claire Newsletter
Celebrity news, beauty, fashion advice, and fascinating features, delivered straight to your inbox!
Thank you for signing up to Marie Claire. You will receive a verification email shortly.
There was a problem. Please refresh the page and try again.
The DressThe Date/TimeThe VenueThe Wedding PlanningThe OfficiantThe Maid of HonorThe Bridesmaids and Page BoysThe PhotographerThe CakeThe FoodThe MusicThe BouquetThe HoneymoonThe Guest ListThe Reception
Meghan Markle and Prince Harry are engaged to be married in Spring 2018, which means the world is officially on royal wedding watch. Here's every possible thing (down to the tiniest detail) you need to know about their upcoming ceremony:
The Dress
MaireClaire.com's exclusive royal wedding expert Caroline Castigliano sketched what she believes Meghan's dress will look like.
The bride will wear not one, but two dresses on her wedding day. She'll wear her main gown—which she reportedly cried tears of happiness when she first saw—and then an evening gown for the reception.
The bride-to-be's designer friend, Roland Mouret, hinted that he could be designing her dress for the big day. In an interview with WWD, he said, "I don't want to say. No comment. It's…there is no comment on that. She's a friend. And that's...I can't say."
And earlier this February he provided more details, saying Meghan knows what she wants. "Meghan knows really well what she likes, and the main thing with Meghan is to listen to her and work in collaboration with her," he told the New York Post.
Like Kate Middleton, Meghan will likely be inundated with wedding dress sketches from every major designer on the planet.
Kate ended up wearing a lace-sleeved Alexander McQueen dress by Sarah Burton, but she wasn't short of options and Meghan won't be either. While we don't know what designer she'll pick yet, it's possible that she'll choose an American fashion house as a nod to her home country. Either way, it's important to note that Meghan's best friend Jessica Mulroney is literally a fashion and bridal stylist, so it's likely that they'll be working together to pick a gown.
ET royal correspondent Victoria Arbiter also notes that Meghan will likely choose a more modern silhouette than Kate Middleton: "I think it'll be completely different to what we saw with Kate. Kate's was quite feminine and girly [and] Meghan's got a different sophistication about her. She's a little bit older and perhaps will want something a bit more fashionable."
The Date/Time
May 19, 2018, at 12 p.m.—London time! That means 7 a.m. EST and 4 a.m. for you west coast-ers. Here are all the different ways you can watch. (Pretty much every channel ever is airing it and has a live stream.)
The marriage of Prince Harry and Ms. Meghan Markle will take place at St. George's Chapel, Windsor Castle in May 2018. pic.twitter.com/lJdtWnbdpBNovember 28, 2017
See more
The couple will also take a royal carriage ride at 1:00 p.m., per Kensington Palace who said in a statement, "At 1300 [that's 1 p.m.], the couple, now married, will undertake a Carriage Procession along a route from St George's Chapel, leaving Windsor Castle via Castle Hill and processing along the High Street and through Windsor Town, returning to Windsor Castle along the Long Walk. They hope this short journey will provide an opportunity for more people to come together around Windsor and to enjoy the atmosphere of this special day."
The Venue
Kate Middleton and Prince William married inside Westminster Abbey in a massive, televised ceremony. While Harry and Meghan will doubtless have similar pomp and circumstance, their wedding will likely be a little less intense thanks to the fact that Harry isn't as close to owning the throne.
Meghan and Harry have chosen St George's Chapel at Windsor Castle to marry, where Prince Charles and Camilla had their post-wedding service, Prince Edward married Sophie Countess of Wessex, and Peter Phillips married Autumn Phillips.
The Wedding Planning
Per Hello Magazine, planning a royal wedding is an enviable job that The Lord Chamberlain's Office at Buckingham Palace has the pleasure of undertaking. They're responsible for throwing massive parties so they definitely know what's up—and apparently were the ones who sent out invites to Kate and William's big day. That said, Meghan and Harry have had plenty of say in their wedding—it's only the organizational details that will be left up to the palace office. (FYI, the royal family is footing the bill for the wedding.)
The Officiant
William and Kate were married by Archbishop of Canterbury Rowan Williams, while Harry and Meghan will be married by Archbishop of Canterbury Justin Welby. "The Dean of Windsor, The Rt Revd. David Conner, will conduct the Service," the Palace said. "The Most Revd. and Rt Hon. Justin Welby, Archbishop of Canterbury, will officiate as the couple make their marriage vows."
Meghan was reportedly baptized in a secret ceremony into the Church of England (of which the Queen is the head) at the Chapel Royal at St. James' Palace back in March. Still, her religion might be a moot point as historian Hugo Vickers (a friend of the royals) says, "Meghan Markle has already been married, so I believe they would have a service of blessing."
The Maid of Honor
Meghan has officially said she will not have a maid of honor at her wedding, reportedly because she couldn't choose between her friends. It was thought that she could have selected any number of her besties from across the pond, including Jessica Mulroney, Serena Williams, or Priyanka Chopra. Prince Harry asked Prince William to be his best man and we're crying already.
The Bridesmaids and Page Boys
Just one week before the wedding, Kensington Palace announced the list of Meghan and Harry's bridesmaids and page boys, all of whom are under the age of seven.
Bridesmaids:
The daughter of Prince William and Kate Middleton, Prince Harry's niece.
Miss Florence van Cutsem, 3
The goddaughter of Prince Harry, daughter of Mrs. Alice van Cutsem and Major Nicholas van Cutsem.
Miss Remi Litt, 6
Remi is the goddaughter of Meghan, daughter of Mrs. Benita Litt and Mr. Darren Litt.
Miss Rylan Litt, 7
The godddaughter of Meghan, daughter of Mrs. Benita Litt and Mr. Darren Litt.
Miss Ivy Mulroney, 4
The daughter of Mrs. Jessica Mulroney and Mr. Benedict Mulroney.
Miss Zalie Warren, 2
The goddaughter of Prince Harry, daughter of Mrs. Zoe Warren and Mr. Jake Warren.
Page Boys:
The son of Prince William and Kate Middleton, Prince Harry's nephew.
Master Jasper Dyer, 6
The godson of Prince Harry, son of Mrs. Amanda Dyer and Mr. Mark Dyer M.V.O.
Master Brian Mulroney, 7
The son of Mrs. Jessica Mulroney and Mr. Benedict Mulroney.
Master John Mulroney, 7
The son of Mrs. Jessica Mulroney and Mr. Benedict Mulroney.
The Photographer
Alexi Lubomirski has been chosen as the official photographer for Harry and Meghan's wedding. He will take photos of the newlyweds at Windsor Castle following the ceremony at St. George's Chapel. Lubomirski is a highly praised portrait photographer, maybe most well-known now for taking Harry and Meghan's engagement photos in November.
"I could not be more thrilled or honoured to photograph this historic occasion," Lubomirski said in the press release. "Having taken Prince Harry and Ms. Markle's engagement photos, it brings me such joy to be able to witness again, the next chapter in this wonderful love story."
The Cake
Harry and Meghan have chosen pastry chef Claire Ptak, owner of the London-based bakery Violet Cakes, to design their wedding cake. It will be a lemon elderflower cake that will "incorporate the bright flavors of spring," according to Kensington Palace, covered with buttercream and decorated with fresh flowers. Oh, and get this: Meghan previously interviewed Chef Ptak for her former lifestyle website, The Tig.
William and Kate's cake was made by Fiona Cairns, and took five weeks to complete. "The whole cake was—not just the cake but the wedding—was Kate's idea," she told Hello at the time. "It was all her idea. She's a very creative person and that's why it was so special."
The Food
According to the DailyMail, Meghan and Harry will serve their guests "mini main courses" in small bowls presented by waiters and waitresses. MarieClaire.com spoke with former royal chef Darren McGrady, who gave some insight into what those mini entrées might contain.
"When they talk about doing the small bowls, I can definitely see them having something like a shepherd's pie, Hawaiian poke, or taking the lamb from the Highgrove Estate and creating a dish Prince Harry loved when he was younger. Harry is not quite into the healthy eating as much as Meghan. This is a whole trendy, new idea of serving everything into bowls," McGrady tells MarieClaire.com.
The Music
Elton John will be singing at the royal wedding—though we don't know if he'll be singing as Meghan walks down the aisle, or more likely, at the newlyweds reception. TMZ reports that sources close to the singer said he is set to perform. John originally had a show booked in Vegas the same day, but cancelled due to a "scheduling conflict," which is obviously, Meghan and Harry's wedding.
Kensington Palace has also released information about the music for the wedding service. "The music will be under the direction of James Vivian, Director of Music, St George's Chapel, including the Choir of St George's Chapel, and a selection of choral groups, soloists, and musicians," Kensington Palace wrote on Twitter.
The Spice Girls are rumored to make a special performance, but this has not yet been verified.
The Bouquet
Meghan's bouquet will almost definitely include myrtle, a tradition flower for royal brides, which you can see in the photos below.
The tradition began with Queen Victoria (who carried myrtle in her bouquet when she married Prince Albert), and since, Queen Elizabeth II, Princess Diana, and Kate Middleton have all included the flower in their bouquets. Even more amazing, this myrtle originates from one bush in Queen Victoria's holiday garden on the Isle of Wight.
The Honeymoon
Meghan and Harry could potentially travel to Botswana, a place that they traveled together early in their relationship. Harry recently explained, "I managed to persuade her to come and join me in Botswana and we camped out with each other under the stars."
The pair visited Botswana's Meno a Kwena camp earlier this year, and Meghan's engagement ring reportedly features a diamond that was sourced from there (along with diamonds belonging to Princess Diana).
The Guest List
Other than the Queen (casual), Kate, William, and a fleet of other royals, this wedding will be a star-studded affair. Thanks to the fact that Meghan is an actress and close friends with the likes of Serena Williams and Priyanka Chopra (to say nothing of her Suits co-stars), Meghan's side of the guest list will bring a lot of attention—but Arbiter says the couple will try to minimize the spotlight on their friends.
"There's been a lot of speculation that Meghan's famous friends might take part, but I think the couple is going to be keen to avoid the circus that comes with that," she explains. "This is not a red carpet affair [or] a celebrity wedding. This is a wedding between a member of the royal family and someone who happens to have been an actress. They're going to want to minimize the fuss."
Confirmed guests include Victoria and David Beckham and Priyanka Chopra. Rumored guests include George and Amal Clooney and Angelina Jolie.
The Reception
Per a statement from the palace, there will be a public reception at St. George's Hall for guests from the congregation (this part could be televised), and "Later that evening, The Prince of Wales will give a private evening reception for the couple and their close friends and family," which will be at Frogmore House.
Celebrity news, beauty, fashion advice, and fascinating features, delivered straight to your inbox!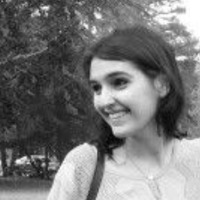 Mehera Bonner is a celebrity and entertainment news writer who enjoys Bravo and Antiques Roadshow with equal enthusiasm. She was previously entertainment editor at Marie Claire and has covered pop culture for over a decade.