Rachel McAdams Just Walked Her First Post-Baby Red Carpet in an Insane Dress
It's like a seatbelt for your boobs, and I'm in love.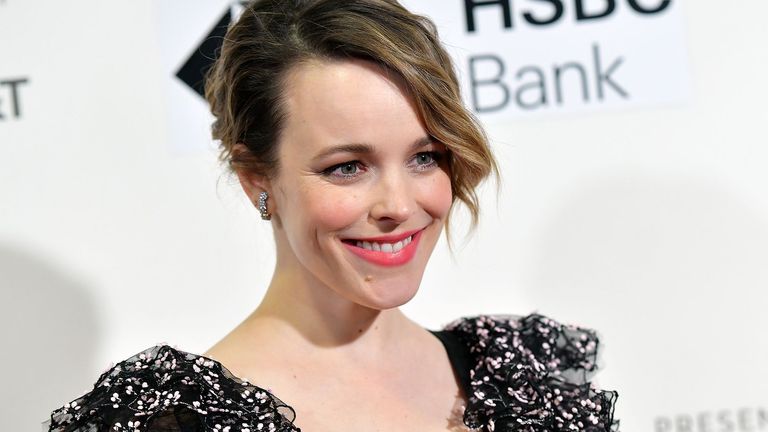 (Image credit: Getty Images)
Rachel McAdams, queen of every romcom worth watching, just made her first red carpet appearance since giving birth to a baby boy in April—at least, supposedly; the actress has yet to personally confirm or deny her pregnancy. Though, you know, we got the (picture) receipts. (And comments from co-star Rachel Weisz, below.)
RELATED STORIES
McAdams attended the Tribeca Film Festival premiere of her new movie, Disobedience, last night in New York City, and blew the world (okay, me) away with her insanely gorgeous gown. Floor-length, heavily ruffled, semi-sheer, with a deep-V neckline, the Giambattista Valli dress said "pish posh" to conventional buttons and zippers, and instead employed a seatbelt-looking strap to keep the top from gaping open.

And honestly, I love the whole thing. "She is just glowing and looking ravishing and gorgeous," said Weisz to E! News. "She just seems to be so happy and I am just so happy for her! She had her first baby—it's so beautiful!" Rachel McAdams, you look good.
Now typing "seatbelt dress" into Google shopping…