See Inside Kendall Jenner and Ben Simmons' Rumored Summer Home
The couple's rental comes with a $25,000-a-month price tag.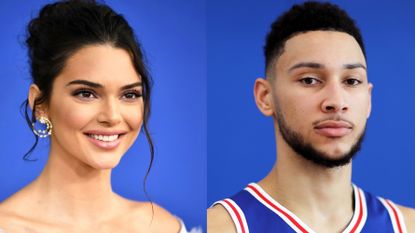 (Image credit: Getty images)
In today's edition of celebrity couples moving hella fast (not today, Justin and Hailey (opens in new tab)!), Kendall Jenner and her rumored boyfriend Ben Simmons (opens in new tab) have reportedly rented a home together for the summer. According to real estate website Trulia (opens in new tab), the house in question is a $25,000/month luxury pad in the West Hollywood neighborhood of L.A. The super-modern, 4,052-square foot home includes two bedrooms, a kitchen that's surely bigger than my entire apartment, and a pool complete with jacuzzi.
News of the model and NBA player's new home comes just days after Khloé Kardashian accidentally outed the couple on Instagram (opens in new tab). In a video posted to the 34-year-old's Instagram, the Kardashian-Jenner family rings in the 4th of July. A close look at the video shows Jenner nuzzled up to Simmons—which, obviously confirms the two are a thing.
Although Jenner—who was last linked to Blake Griffin (opens in new tab)—and Simmons have yet to confirm the news themselves, E! News (opens in new tab) reports that things are getting serious. According to a source that reportedly saw the duo on a date last month, Jenner and Simmons had no problem piling on the PDA in front of their friends. "Kendall and Ben were inseparable all night and didn't leave each other's side," the source said.
While we wait with bated breath for Jenner and Simmons to go Instagram official (they can definitely take some cues form Ariana Grande and Pete Davidson (opens in new tab)), we'll be busy scrolling through the insane photos of their summer pad and praying for an invite to the housewarming party. See the amazing place for yourself, below.
RELATED STORY
Ruby was the beauty editor at Cosmopolitan, where she covered beauty across print and digital. Her work has appeared on The Zoe Report, Fashionista, and StyleCaster. Follow her on Instagram.