This Week in Timothée Chalamet, July 13 Edition
Was Timmy an inspiration for both Da Vinci and Vermeer? Short answer: Yes.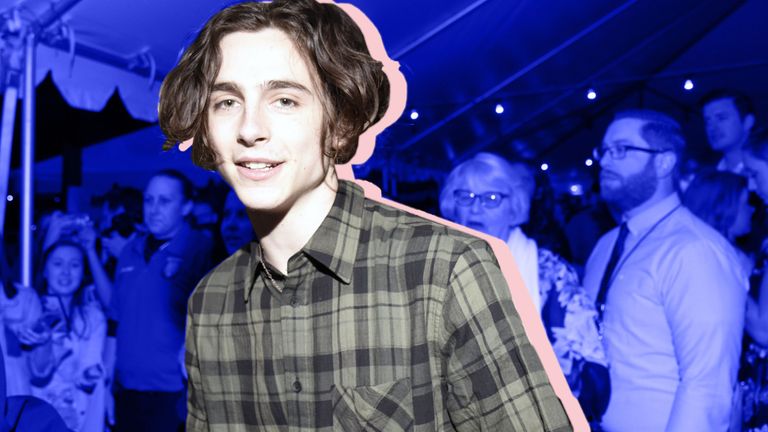 (Image credit: Getty Images)
Because being a person in the world is hard and you deserve something nice, this is MarieClaire.com's semiregular column on everything talented young man Timothée Chalamet did that week. You can catch up on last week's here.
Bonjour, mes amis! Thank you so much for joining me for another edition of This Week in Timothée Chalamet. Did you know Bastille Day is tomorrow? I did, because I actually wrote this week's edition from France, where incidentally, Timothée Chalamet's father was born. (That's why Timmy has dual citizenship and speaks fluent French, bien sûr!)
But let's get down to brass tacks. Another week, another period of radio silence on TimCha's social media accounts. But the world kept turning, so it's a good thing we don't actually need him for this column.
Allons-y, féllow Timmy stans!
A travel company introduced a Call Me By Your Name tour of Italy.
Pack your bags, fam: We're goin' to Crema.
According to NewNowNext, travel company Quiiky Tours, which specializes in LGBTQ-friendly group travel, has announced an unofficial "Call Me By Your Name" tour that shows you some of the lush locations in the Oscar-nominated Luca Guadagnino masterpiece and extended Timothée Chalamet weeping erotica.
The 9-day tour starts in Milan, then hits Crema, Garda Lake, Bergamo, and other scenic Italian locales. Getting into the group costs about $2,300 USD per person, with a group minimum of eight people and sets off in October (more info here). You'll be able to ride bikes through gently-swaying grain, swim in fresh waters, and hopefully ignite your own will-they-or-won't-they love affair that ends in heartache but teaches you about love and, ultimately, yourself. You'll remember everything.
Timothée Chalamet became a work of art.
This week was a good week thanks to the Instagram geniuses at @chalametinart. They've been putting out what they're calling "badly photoshopped" images of Timmy in assorted classic works, but counterpoint: These are actually very goodly photoshopped.
Pour example:
And this one, which I am straight-up setting as my iPhone background right this instant:
There's plenty more where that came from, and all of them deserve a place in the Louvre, in my humble opinion. Check out more on their Twitter and Instagram.
The only tweet thread you need to see, full stop, was written.
Noted TimCha observer, Kayli (@realchamalet on Twitter, not to be confused with the real Chalamet, Timothée Chalamet), came up with this amazing thought exercise:
They ended up posting over 20 brilliantly-curated examples of times when Timmy looked like every guy who has ever left you on read. I'm not going to put all of them below—partially because that would create excessive scrolling and partially because I don't believe there are actually that many types of men in existence ( ¯\_(ツ)_/¯)—but here are some of the highlights:
Trés bien, Kayli! More of this type of content in 2018!
Not that much else happened this week, so I'm going to go try to make-out with Timothée Chalamet under the Eiffel Tower. (I should point out that "Timothée Chalamet" is the name of this baguette I just purchased—I'm pain-sexual.)
Vive la France and have a glorious weekend, kittens.
Cady Drell is a writer, editor, researcher and pet enthusiast from Brooklyn.