Demi Lovato's Mom Opens Up About Her Overdose for the First Time
"We just didn't know for two days if she was going to make it or not."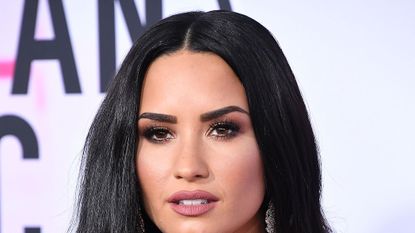 (Image credit: Steve Granitz)
For the first time, Demi Lovato's mother, Dianna De La Garza, (opens in new tab) is speaking out about the singer's apparent July overdose, and revealed just how serious the tragic day was, and that Demi was in "critical condition" for two days.
Speaking with Newsmax TV (opens in new tab), De La Garza shared details of the tragic event. "It's still a really difficult thing to talk about," she said. "I literally start to shake a little bit when I start to remember what happened that day. I was actually looking at my phone and all these texts started coming in." She was receiving messages she didn't have context for: "'I just heard the news, I'm so sorry, I'm praying for your family, I'm praying for Demi.' I was in shock. I thought, what is going on?…My heart just dropped."
And then Demi's assistant called.
"I got a phone call from Demi's assistant at the time, Kelsey. … I answered the phone and Kelsey was rambling like she had obviously been through something terrible, and she said, 'I need to tell you what's going on … you're going to see a report come out.' I stopped her and said, 'Kelsey, just tell me what's going on.' The next words that came out of her mouth were words … that are so difficult to hear as a parent," De La Garza shared. "She said Demi overdosed. So I was in shock, I didn't know what to say. It was something I never, ever expected to hear as a parent about any of my kids. … I said, 'Is she OK?' And she stopped for a second and she said, 'She's conscious, but she's not talking.' I knew at that point that we were in trouble."
De La Garza drove with Lovato's sisters, Dallas and Madison to Cedars-Sinai Hospital, where there at least seemed to be some upward movement. "We got there as quickly as we could," de la Garza said. "Dallas and Madison and I jumped out of the car at the emergency room and ran into the emergency room to be by her side. She just didn't look good—at all. She was in bad shape. But I said to her, 'Demi, I'm here. I love you.' And at that point she said back to me, 'I love you, too.'"
But it was far from out of the park. Lovato was in "critical condition" for a "couple of days."
"We just didn't know for two days if she was going to make it or not," De La Garza shared. "I was very concerned, and I was trying to be strong for her and for her sisters and for my family back home. … I just feel like the reason she's alive today is because of the millions of prayers that went up that day."

De La Garza credits and thanks the doctors at Cedars-Sinai. "I couldn't have asked for a better team of people to save her life." She also added an update about how Demi has been since entering rehab in August: "I can honestly say today that she is doing really well, she's happy, she's healthy, she's working on her sobriety, and she's getting the help she needs. That in itself encourages me about her future and the future of our family."
RELATED STORY
RELATED STORY
Amanda Mitchell is a writer and podcaster with bylines at Marie Claire, OprahMag, Allure, Byrdie, Stylecaster, Bon Appetit, and more. Her work exists at the apex of beauty, pop culture, and absurdity. A human Funfetti cake, she watches too much television, and her favorite season is awards season. You can read more of her work at amandaelizabethmitchell.com or follow her on Instagram and Twitter @lochnessmanda.