Kat Graham Reveals Her Love for '80s Jewelry
"Jewelry makes me feel fabulous."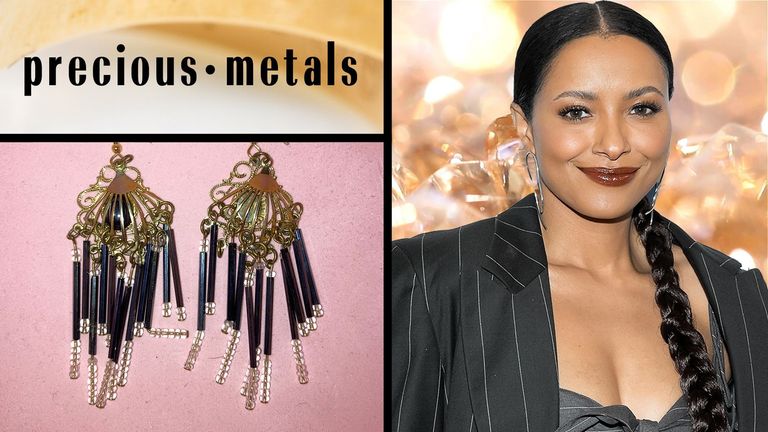 (Image credit: Marie Claire)
It's never too late to start a jewelry collection, especially if you already have a few beloved pieces on hand. Kat Graham knows this best: She revealed to Marie Claire in our series Precious Metals that she only recently got into collecting a bunch of different baubles. "My taste in jewelry is 3 a.m. at a house party in the '80s, somewhere in the Hollywood Hills—and Paula Abdul is there," she says. Graham is specific about what she likes, saying that she loves anything oversize and reminiscent of the '80s.
During quarantine, Graham explains: "I decided to explore '80s gold earrings out there. I started collecting pieces because I was bored with showroom styles...I don't like traditional jewelry or oversize, opulent ridiculously expensive pieces. That's not how I am, that's not my style, I don't relate to it. In a lot of ways I resent it because I grew up so poor, the last thing I want to do is start flaunting jewelry I don't even own." And when Graham isn't feeling "particularly great" on a certain day, jewelry can lift her spirits. She says, "I know if I put on some intense diamond earrings and pour myself a glass of wine, that actually everything is quite fine."
The star shares that her most precious pieces are the ones that hold some sentimental value, such as her mom's bracelet from the '80s or a necklace made of rolled-up newspapers, which resemble beads, that she got in Africa. Graham also says she loves her Piercing Pagoda necklace and fans can actually shop her favorite picks from the brand here. (Piercing Pagoda recently announced Kat Graham, Vashtie, Blair Imani, and natural hair influencer Giovanni Ferrer as the newest #BeMoreYou brand ambassadors. To celebrate, the brand will host an Instagram contest where fans can enter to be a part of a special look book alongside the squad and win $1,000 of Pagoda jewelry.)
Related Stories