Angelina Jolie on Why Pakistan Still Needs Aid
The humanitarian star brought attention back to Pakistan last week. Here's how you can help.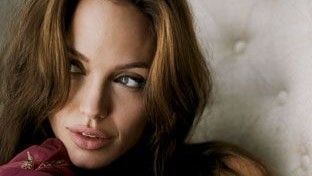 (Image credit: Cliff Watts)
https://www.youtube.com/watch?v=pDfIpO-HAJ0
Last week, Angelina Jolie took a break from the glam life to trek to Pakistan and remind the world that roughly six million flood victims are still in dire need of humanitarian aid. It's been less than two months since the country experienced its worst natural disaster ever — flooding that has injured or displaced more than 21 million people so far — and yet funds from around the world seem to be drying up.
But the UN goodwill ambassador isn't the only one trying to raise awareness about the catastrophe. A non-profit organization called Relief4Pakistan has partnered with Mercy Corps to bring immediate relief to the smaller, more remote areas of the country that larger NGOs haven't been able to reach. The organization aims to provide both immediate relief and sustainable solutions to the long-term problems the flooding has caused.
To donate to Relief4Pakistan's disaster relief efforts, please visit Mercy Corps.
Also, stay tuned for a new documentary that sheds light on what life is really like for "regular" Pakistanis — filmmaker Nasir Khan, a supporter of Relief4Pakistan, will present Made in Pakistan in to-be-determined locations around the U.S. in October. He has pledged a percentage of the proceeds to Relief4Pakistan. Watch the trailer above.