15 Reasons Why Harry Styles is the Hunkiest Man-Boy Alive (PHOTOS)
In honor of our favorite Brit boy and his British Fashion Award, we've compiled our list of the best (read: hottest) pics of him in all his tatted, wavy-haired glory. We love you, Harry!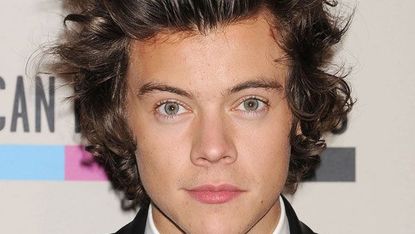 (Image credit: Marie Claire)
Who's hotter in this photo?
The Hair as we will now refer to him.
Harry's all hearts for whoever is on the receiving end of that almost hug.
Swoon.
We love RiRi, but we've never wanted to be her so bad until right now. Sigh.
On stage about to perform and looking so relaxed.
Dimples!
We'll be right there, Harry.
So cute and a philanthropist. Hot.
Oh to be a green track suit right now.
Channeling his inner Johnny Depp.
The photo that sold a million Ray Bans.
He should just never button up his shirt. Ever.
If you look long enough, his eyes follow you.
Best present ever all wrapped up in a bow.