Will Ferrell: The Latest Champion of Female Comedians
Will Ferrell knows what's up, that is for sure.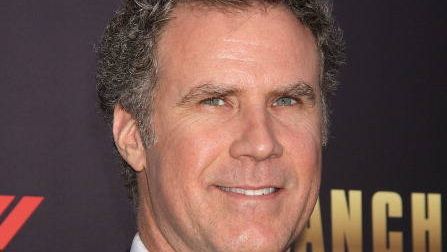 (Image credit: Getty Images)
Amy Poehler, Tina Fey, Mindy Kaling, Kristen Wiig, Chelsea Handler, Melissa McCarthy.
All women. All hilarious. All of whom we can't get enough of. So yesterday's announcement of Gloria Sanchez Productions—a female-driven division of Will Ferrell's production company Gary Sanchez Productions—begs the question to all of Hollywood, "What the heck took so long?"
Leave it to Ron Burgundy, better known as actor Will Ferrell, to launch the production division. Ferrell's small and successful TV and film production company has put out such hits as Anchorman 2, The Other Guys and Bachelorette to name a few, so the company clearly has a knack for scouting and hiring great talent.
Case in point: executive Jessica Elbaum pitched the concept to Ferrell and his partners, Adam McKay and Chris Henchy, and they were immediately on board. "We thought it was fantastic," Ferrell and McKay said in a statement. Speaking of Elbaum, they added, "She has proven herself as a gifted producer who has a keen eye for material."
And with that, a new division of the company, designed to focus solely on creating female-anchored projects, was born. All that was left was the name. So Ferrell and McKay decided to keep it in the family and name it after Gary Sanchez's favorite step-granddaughter, Gloria.
*Gary Sanchez is of course, not a real person, but a fictitious ex-NFL kicker turned financier from Paraguay whom Ferrell and McKay claimed to have met on a cruise.