The 10 Most Adorable Couples at the Oscars
Le sigh.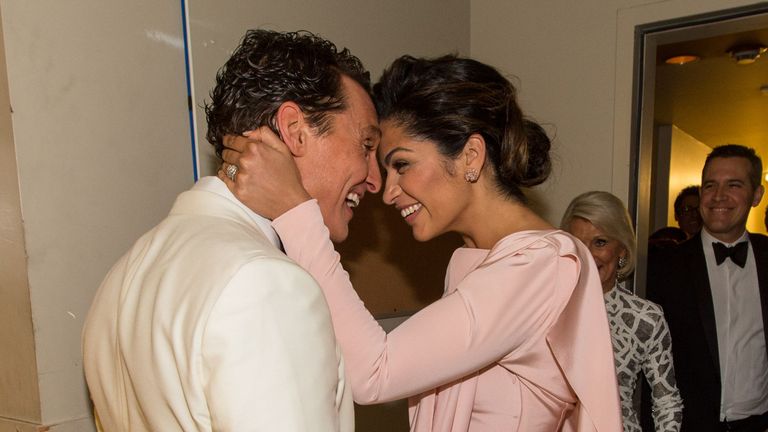 (Image credit: marie claire )
When watching the Oscars, I make sure to pay attention to three things: the fashion, the nominees, and most of all, the incredibly cute awe-inspiring celebrity couples. This year, the genetically gifted duos did not disappoint. Scroll through for your annual dose of celeb jealousy:
1. Matthew McConaughey and Camila Alves
2. Pharrell Williams and Helen Lasichanh
3. Jennifer Lawrence and Nicholas Hoult
4. Brad Pitt and Angelina Jolie
5. Brad Pitt and Angelina Jolie... again.
6. Channing Tatum and Jenna Dewan-Tatum
7. Kristen Bell and Dax Shepard
8. Ellen Degeneres and Portia de Rossi
9. Goldie Hawn and Kurt Russel
10. Olivia Wilde and Jason Sudeikis
Related Stories:
The Oscars Pizza Party in Photos
Did the Oscars Snub Cory Monteith?