Elizabeth Taylor: A Glamorous Retrospective
Look back at the late star's most memorable style moments.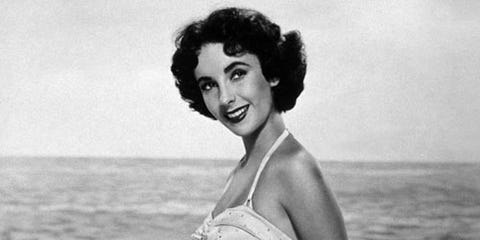 Look back at the late star's most memorable style moments.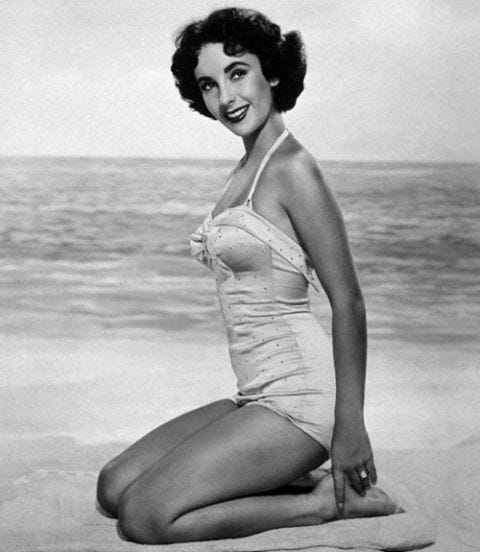 1948
A 15-year-old Taylor, who was already a bona fide movie star with a handful of films under her belt, posed for a now-classic swimsuit portrait.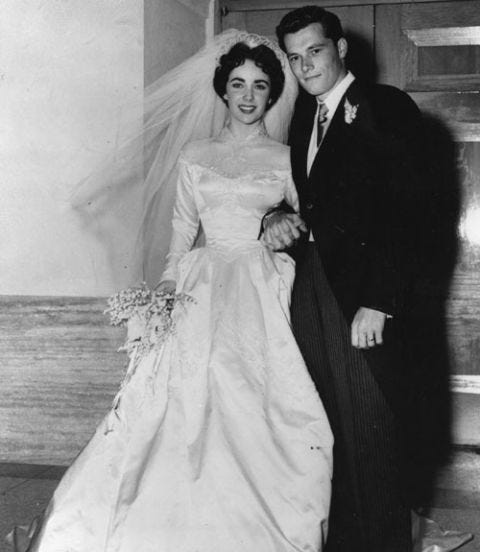 1950
The 18-year-old star wore a $1,500 satin wedding gown given to her as a gift from MGM Studios to her Hollywood wedding to hotelier Conrad Hilton. Hilton was the first of her infamous eight husbands.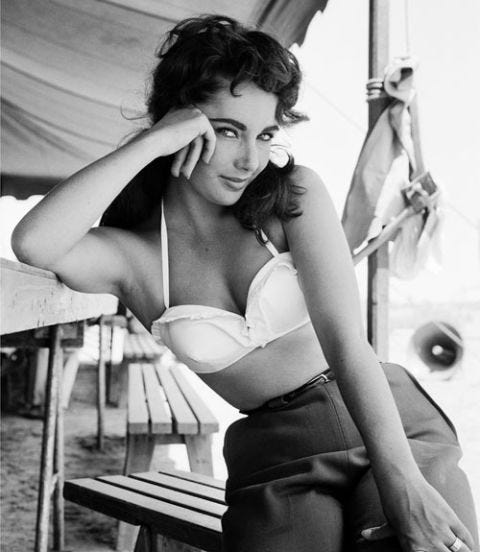 1956
The rising star showed some serious skin — the bustier and trousers made for a surprising fashion statement at the time — while posing for a portrait on the set of the movie, Giant.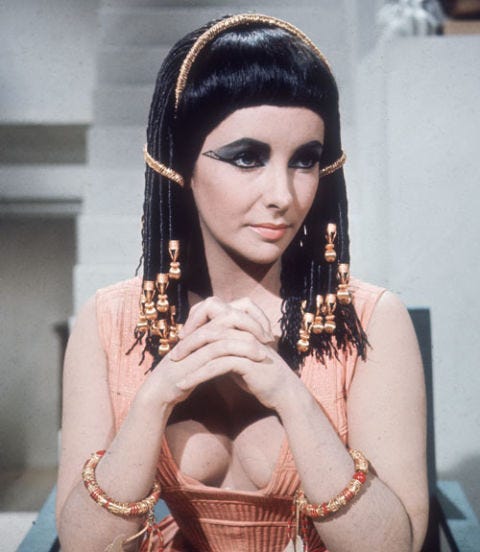 1963
While filming the title role of the Egyptian queen in Cleopatra, the bombshell created one of the most memorable cinematic beauty looks of the '60s — one that still reinvents itself year after year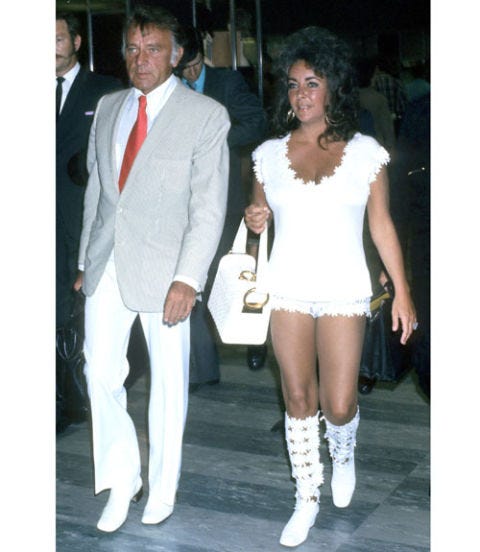 1970
Taylor looked the epitome of the free-spirited '70s while traveling with then-husband Richard Burton (her fifth), whom she was married to for 10 tempestuous years after meeting on the Rome set of Cleopatra.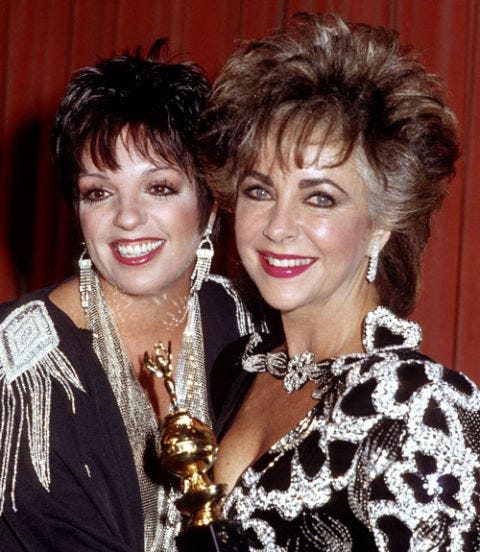 1985
Posing with Liza Minnelli at the 42nd Golden Globe Awards, Taylor displayed two of her style trademarks — loads of diamonds and incredibly coiffed hair.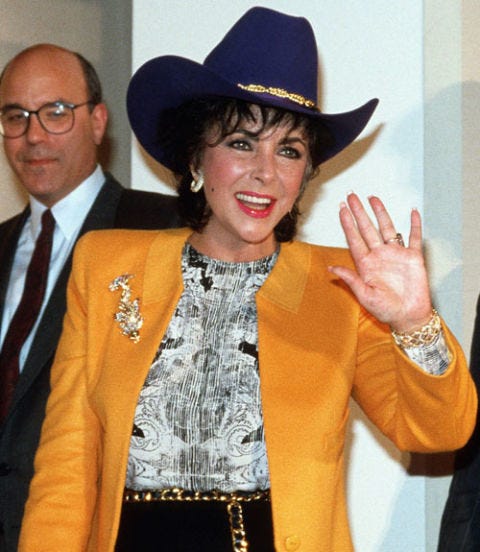 Anwar Hussein/Getty Images
1992
Aging gracefully and playfully, Taylor donned a cowboy hat and mustard blazer in Dallas, Texas, during a promotional tour for her third perfume, White Diamonds. (Her first, Passion, launched in 1987.)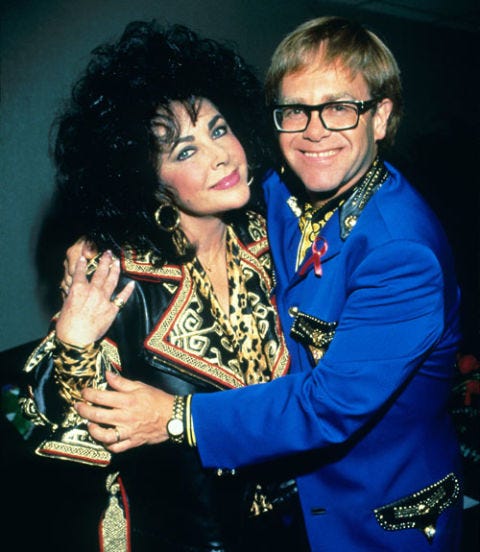 1992
A fan of wild patterns, Taylor came out to support Elton John at a New York City concert in a festive gold-embellished motorcycle jacket.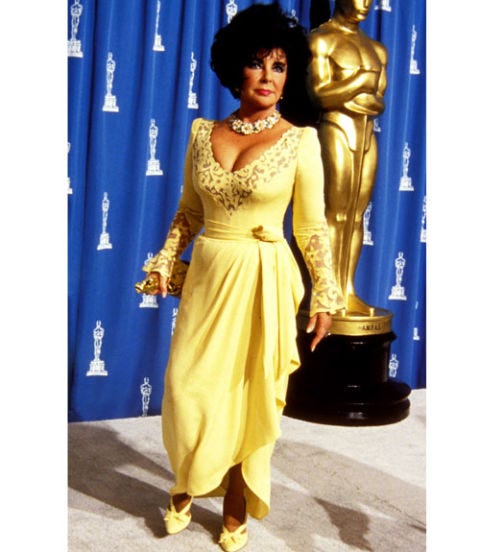 1993
The two-time Oscar winner — here, with her Jean Hersholt Humanitarian Award — earned critical acclaim for her roles in 1960's Butterfield 8 and 1966's Who's Afraid of Virginia Woolf?.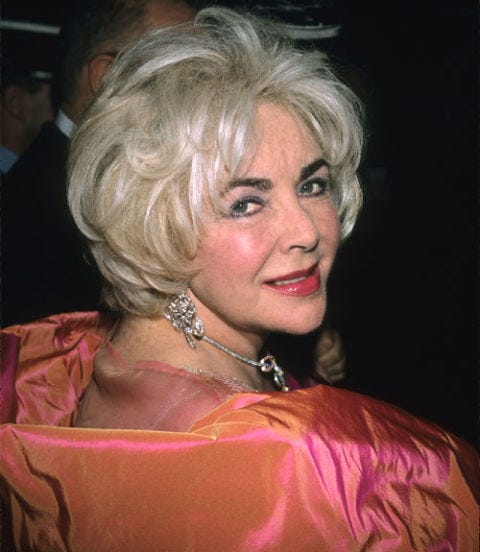 1996
The star swapped her trademark brunette locks for an elegant white hue at an amfAR event benefiting AIDS research, a cause close to her heart. She helped start the American Foundation for AIDS Research and founded the Elizabeth Taylor AIDS Foundation.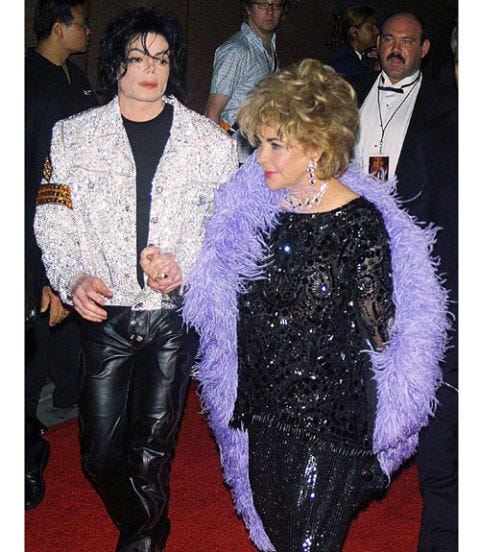 2001
She and longtime friend Michael Jackson hit up Madison Square Garden in similarly sparkling ensembles. After becoming friends upon her walking out of one of his concerts in the '80s, the odd pair shared "the purest, most giving love," Taylor once said.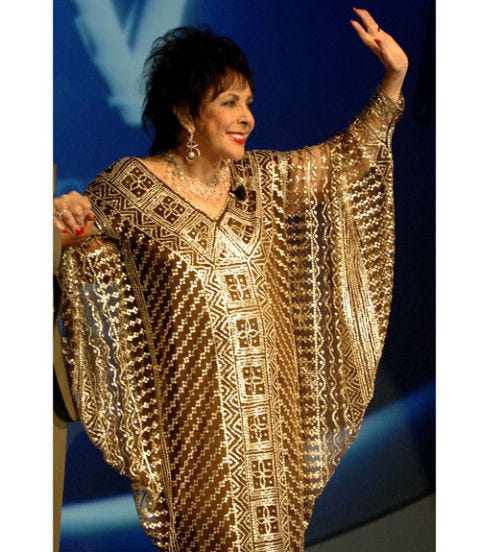 2007
The dame (she was appointed Dame Commander of the Order of the British Empire in 1999) waved to fans onstage at a gala event in Santa Monica, California, looking as glamorous and elegant as she did in her early years. She died on March 23, 2011, at the age of 79 after a battle with congestive heart failure.
This content is created and maintained by a third party, and imported onto this page to help users provide their email addresses. You may be able to find more information about this and similar content at piano.io