The 30 Hottest Celebrity Brothers
Let's start here: there's a third Hemsworth.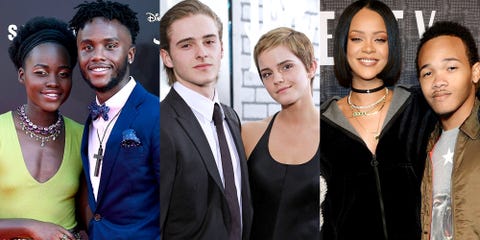 Fact: The Hemsworth brothers are Hollywood's reigning hunks. Lesser known fact: They also have a third attractive brother. And they aren't the only stars with handsome male sibs. Here, all of the genetically blessed brothers hidden on hot family trees.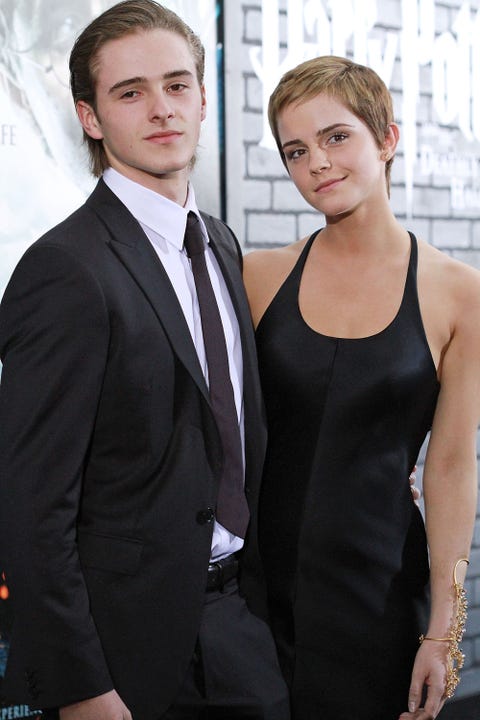 Alex Watson
Alex Watson almost looks more like Emma Watson than Emma Watson in this photo. Following in his older sister's footsteps, Alex landed his first modeling gig as the face for Burberry back in 2010.
Peter Nyong'o
Besides the fact that he appeared (right between Angelina Jolie and Bradley Cooper) in Ellen's most-retweeted Oscar selfie in 2014, Lupita's younger brother Peter is just a regular 23-year-old. Peter graduated from Stetson University back in May and might have also caught the acting bug, according to his sister. "He's quite the performer!" Lupita told Ellen on her show.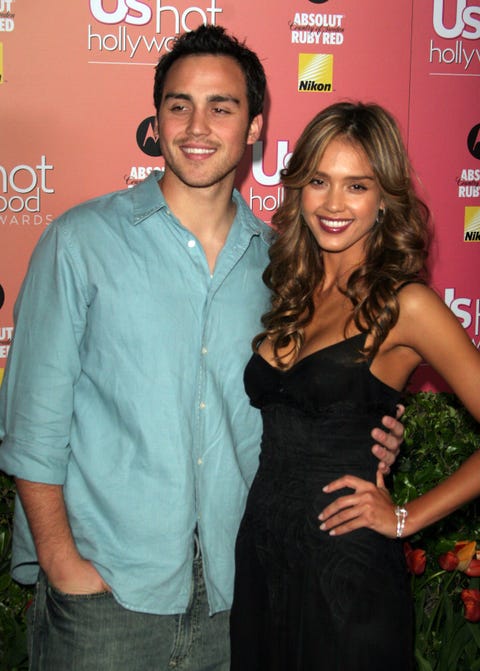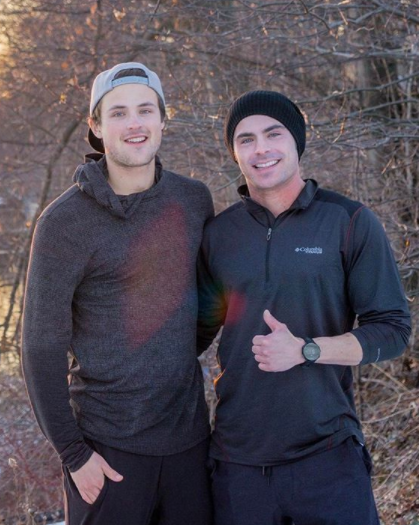 Dylan Efron
Zac Efron ignited a firestorm on Twitter in July 2015 when he shared a shirtless photo of himself along with younger brother, Dylan, leading users to praise the "Efron genes." Since then, Dylan has worked as an assistant to executive producer Ravi Mehta on 2015's Get Hard.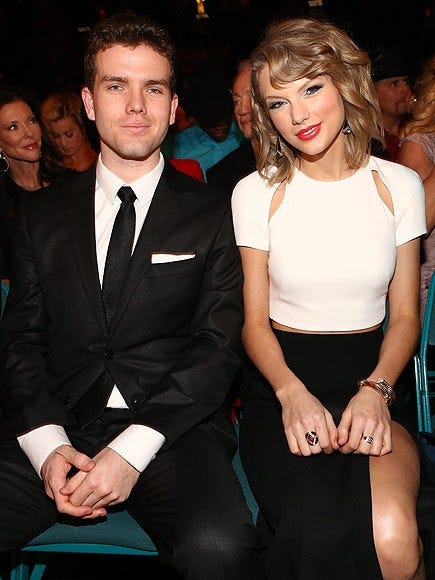 Austin Swift
Taylor Swift's handsome actor brother first made headlines back in February 2016 when he posted a video of himself throwing a pair of Yeezys in the trash (coinciding with Kanye West releasing "Famous" containing an explicit lyric about Taylor.) Austin has since made his on-screen debut with I.T. and Live By Night and also appeared on Still The King with Billy Ray Cyrus.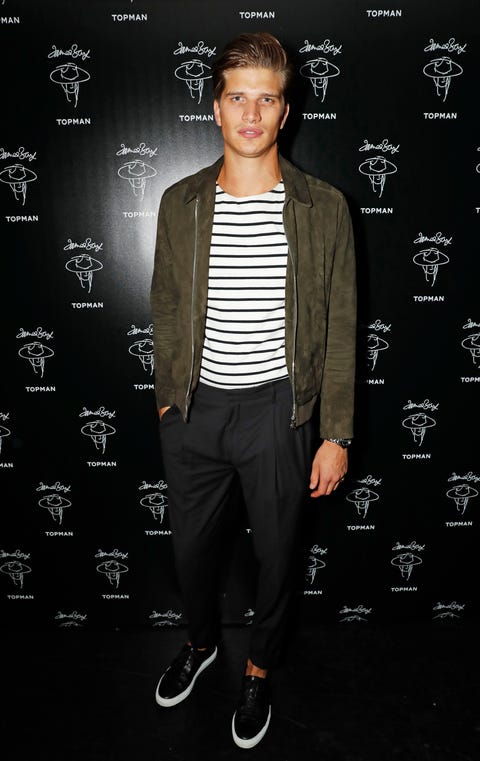 Toby Huntington-Whiteley
Damn good looks seem to run in the family. Rosie Huntington-Whiteley's hot younger brother Toby is also a model and appeared in Essence, Jon, and was the face of the 2015 Jacamo spring campaign.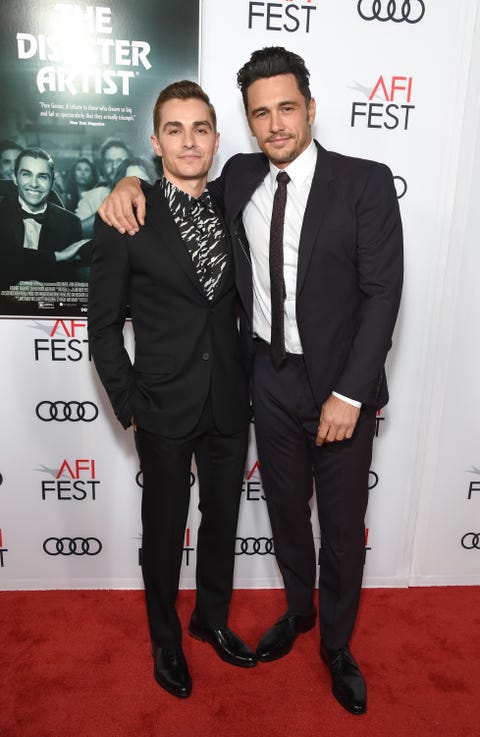 Dave Franco
Dave is a notable actor in his own right by now, but we first knew him as James Franco's youger brother. After a breakthrough role on Scrubs, Dave has starred in Now You See Me, Neighbors, Nerve, and more recently alongside James in The Disaster Artist.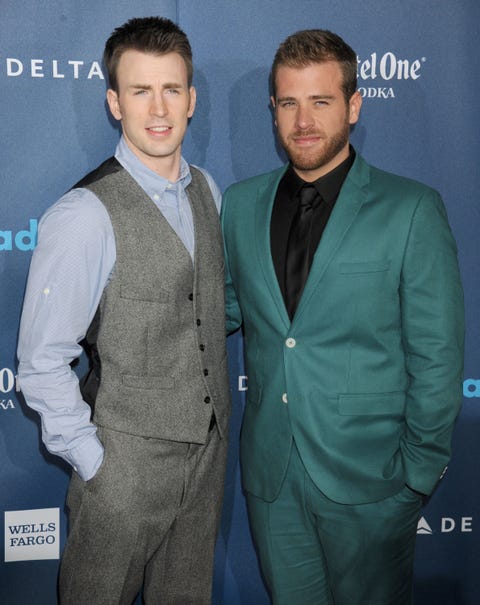 Scott Evans
Chris Evans' younger brother Scott also caught the acting bug and appeared in Confessions of Shopaholic, The Lovely Bones, and as a cop on One Life To Live.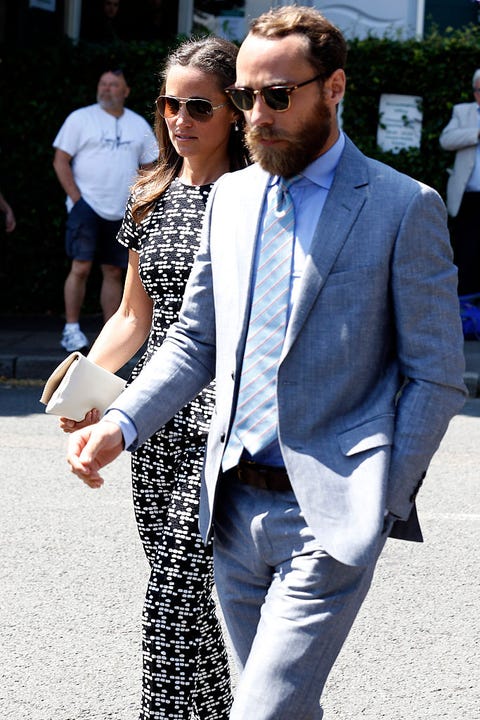 James Middleton
When James Middleton isn't paling around with older sisters Pippa and Kate, he's starting his own marshmallow company. Yes, really. James is the creator of Boomf, a start-up that prints your Instagram photos on marshmallows. "When you see yourself on a marshmallow, or your loved one or your pet, you have a little moment with that little marshmallow. There aren't many products in the world like that," he told the Cut in 2014.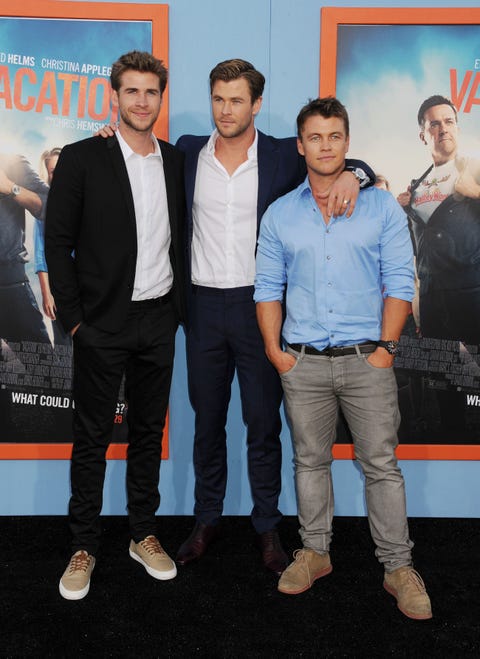 Luke Hemsworth
Told you so: There's a third Hemsworth brother. Luke Hemsworth is also an actor and currently has a role in the HBO series Westworld.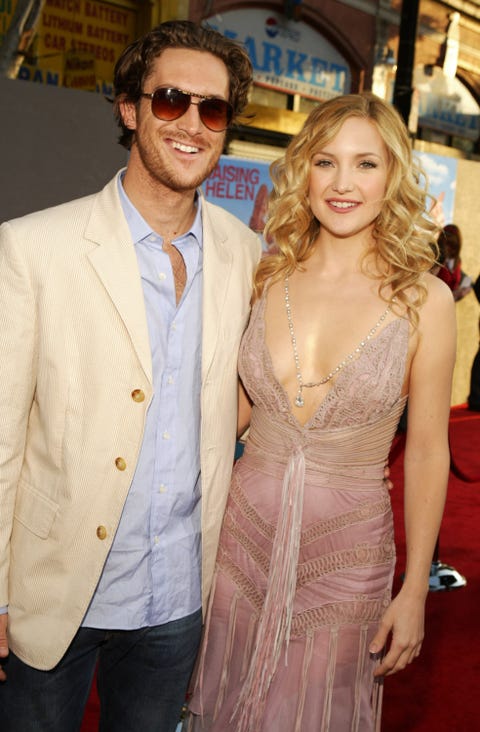 Oliver Hudson
Oliver Hudson is Kate Hudson's hot, older brother and is also an actor. Oliver is known for his roles in Rules of Engagement, Nashville, and Scream Queens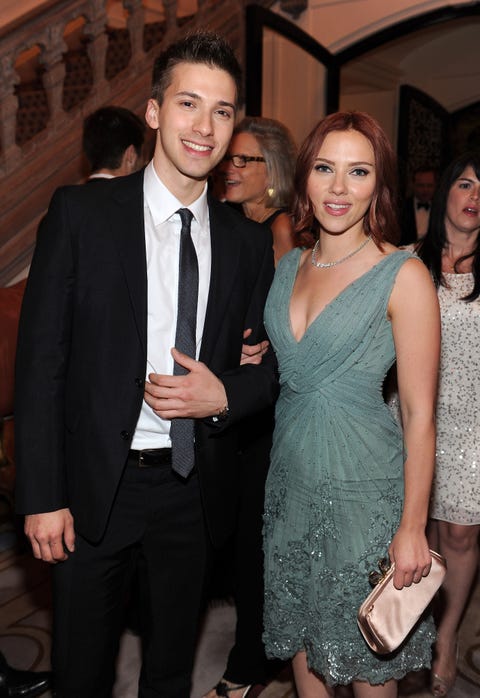 Hunter Johansson
You might've already seen Scarlett Johansson's twin brother, Hunter as the actress' date to the White House Correspondents' Dinner. Hunter is more into politics than acting, having worked on President Obama's campaign in 2008 and 2012.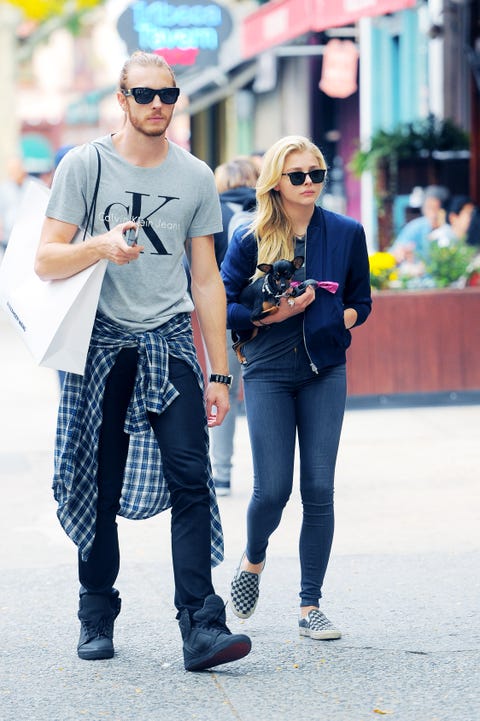 Trevor Duke Moretz
Just like his younger sister, Chloe, Trevor is an actor, appearing in Youth in Revolt, Big Bad Wolf, and Playing With Fire. He also served as an executive producer on two of sister Chloë's films, Kick-Ass 2 and Hick.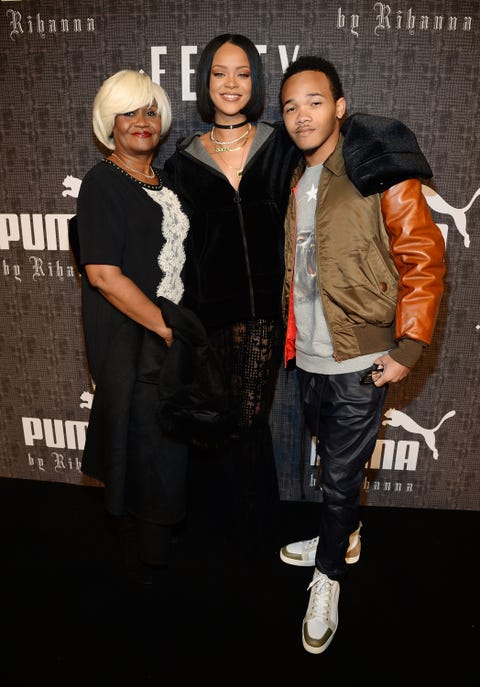 Rajad Fenty
Rajad is Rihanna's 21-year-old brother and has accompanied his sister to red carpet events, including the launch of Fenty Beauty this past fall.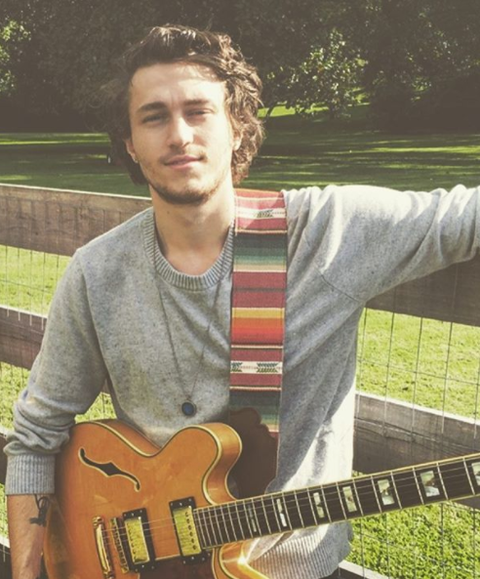 Braison Cyrus
Miley's 23-year-old younger brother Braison is an aspiring musician and more recently a model. Braison made his runway debut for Dolce & Gabbana in June, with his proud older sister sharing the news on Instagram (albeit creating a stir for criticizing the Italian fashion house for its "politics").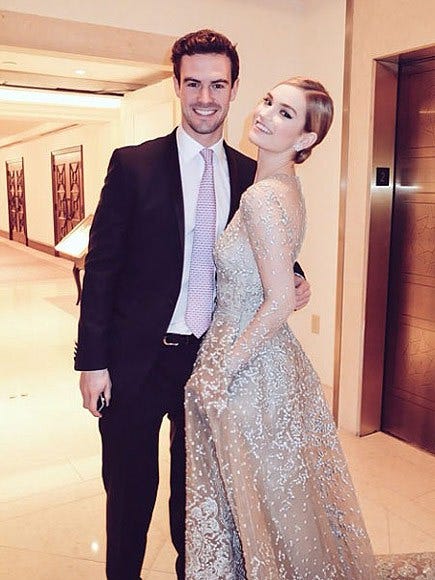 Charlie Thomson
Lily James, who starred as Cinderella in the live-action Disney film, has two older handsome brothers IRL. The actress said that Charlie gave her a copy of Cinderella years before she landed the role. "Weirdly, a few Christmases ago, my big brother Charlie gave me miniature books of all the fairy stories, including 'Cinderella,'" she said.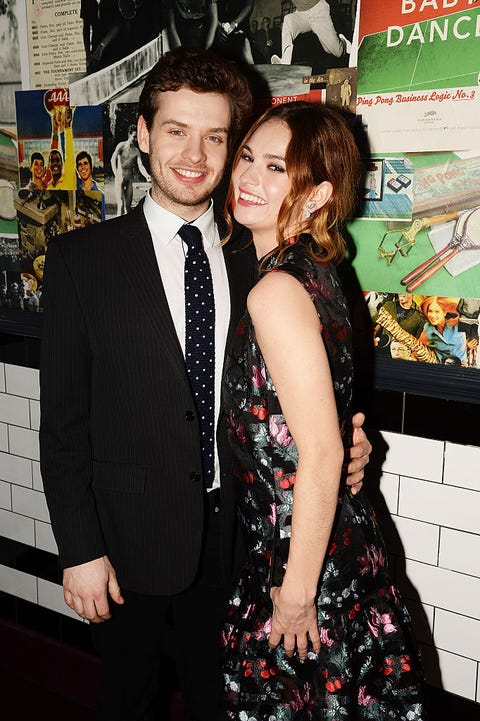 Sam Thomson
Lily also has a second older brother named Sam, who is a student.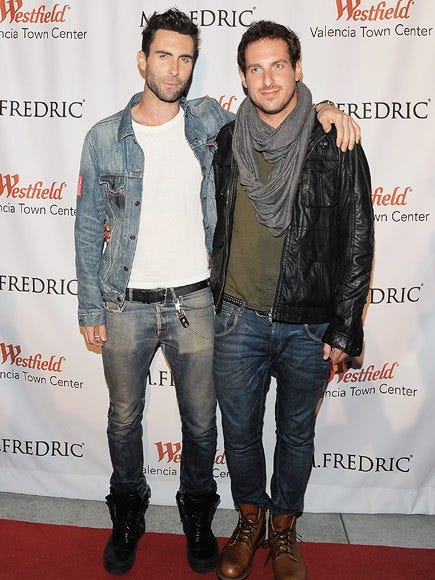 Michael Levine
Michael Levine looks almost identical to his hunky older brother and The Voice host Adam Levine. Adam spoke out about his brother coming out in a 2011 interview, saying, "We all really wanted to provide some cushion for him and constantly let him know that's it's OK. You've gotta embrace it from the beginning."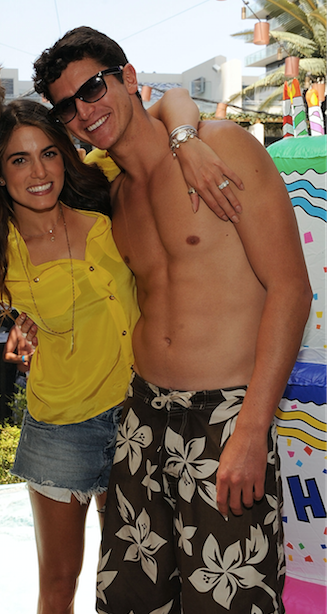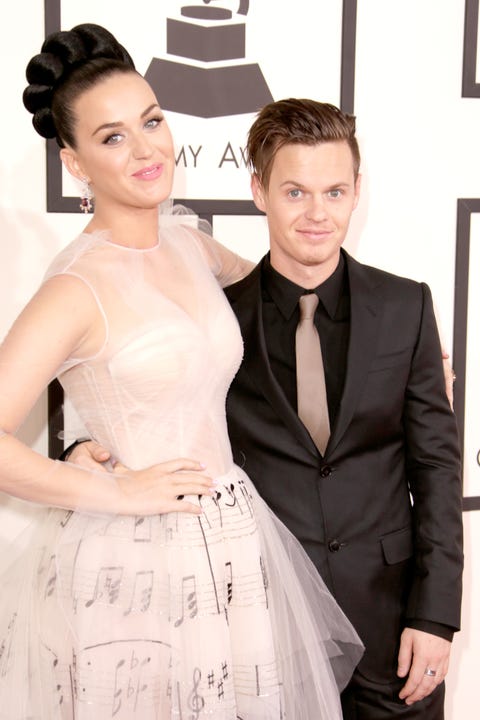 David Hudson
Just like his older sister Katy, David Hudson is also a singer and released an album Revolution in 2013. Hudson also appeared in his sister's documentary Katy Perry: Part Of Me in 2012.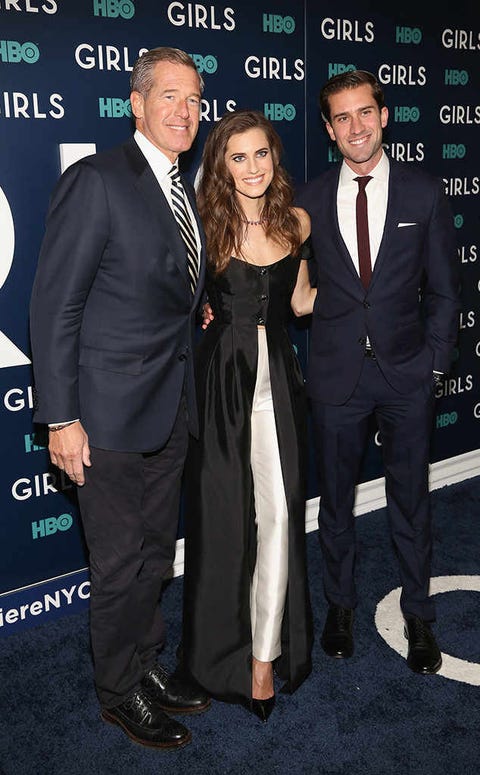 Douglas Williams
Allison Williams' brother, Douglas is a SportsNet New York anchor and doesn't mind being less famous than his sister or father, Brian Williams. "I know that I'm not nearly toward the level of fame that they are," Doug told the New York Times. "Doesn't bother me. It would be weird if I was considering the job and business that I've chosen. I enjoy being the 'other one' and living my own life — and figuring it out on my own."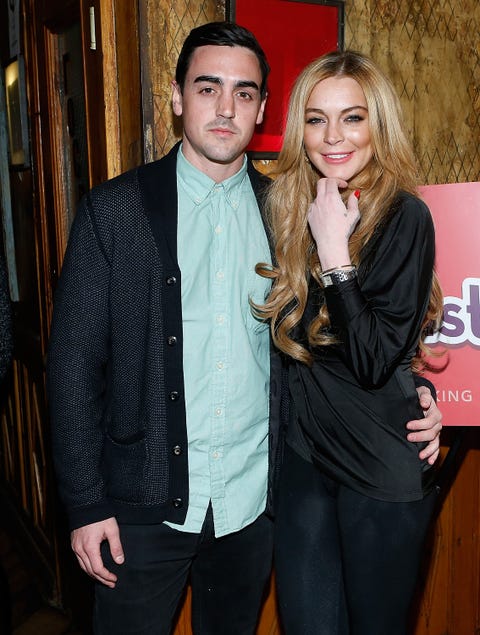 Michael Lohan Jr.
Lindsay's younger brother Michael Lohan Jr. is a businessman and former reality star (and even appeared in a small cameo role in The Parent Trap).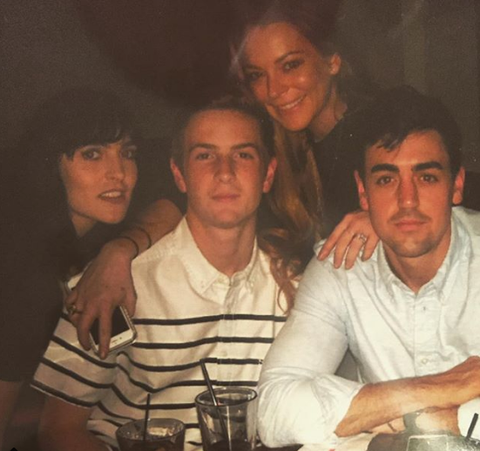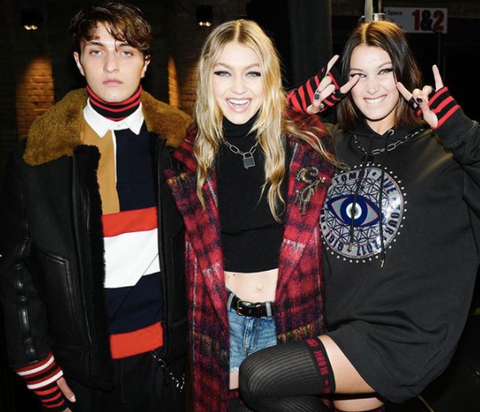 Anwar Hadid
Gigi and Bella's 18-year-old brother Anwar Hadid is following in his older sisters' footsteps. After signing with IMG in 2016, Anwar has appeared in campaigns for Hugo Boss and walked for Zadig & Voltaire and Fenty x Puma. More recently, Anwar walked with Bella and Gigi for Tommy x Gigi Rock Circus show in September.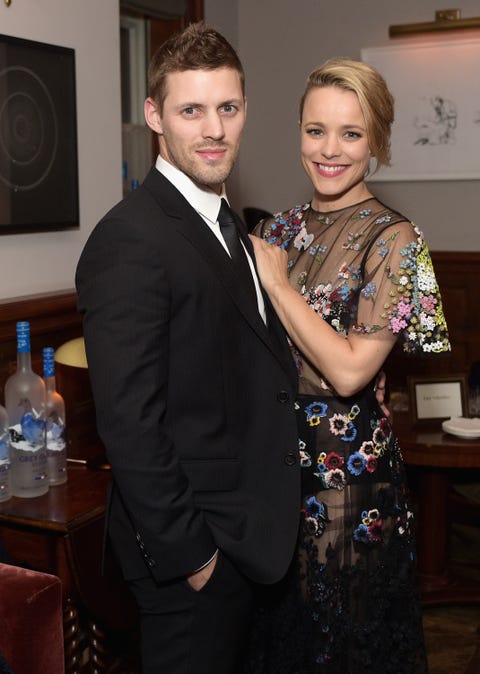 Daniel McAdams
Rachel's younger brother Daniel first turned heads when he appeared with Rachel at an event for the SoHo House.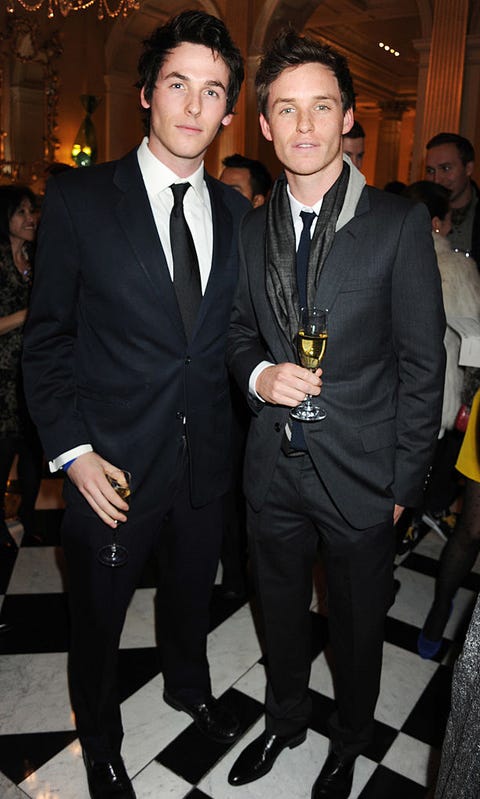 Thomas Redmayne
Thomas Redmayne bears an uncanny resemblance to his handsome older brother, Eddie Redmayne. Unlike Eddie, who took home an Oscar for Theory of Everything in 2015, Thomas has stayed out of the spotlight, going to business school and working for real estate consultants, Cushman & Wakefield.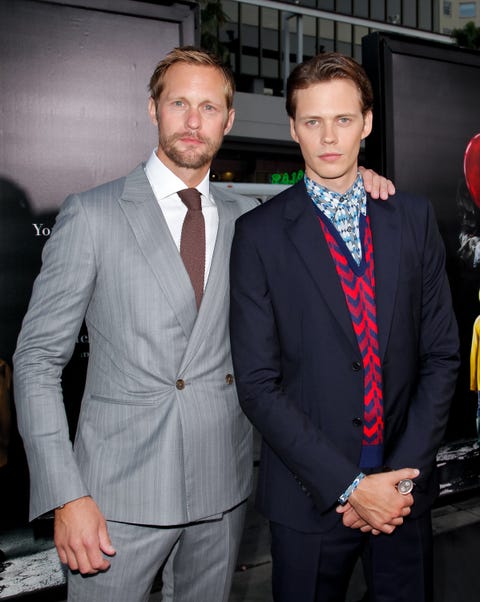 Bill Skarsgard
Alexander Skarsgard recently killed (ahem) in Big Little Lies, and also has a secret genetically blessed brother. Bill Skarsgard rose to fame this year playing murderous clown Pennywise in the adaption of Stephen King's It. Bill has also had a leading role in Netflix's horror series Hemlock Grove.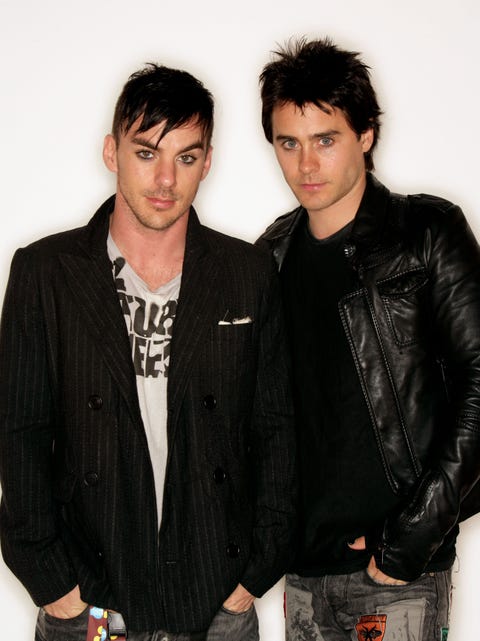 Shannon Leto
Shannon Leto is the drummer for the rock band 30 Seconds to Mars, which he formed with his younger brother Jared Leto in 1998.
This content is created and maintained by a third party, and imported onto this page to help users provide their email addresses. You may be able to find more information about this and similar content at piano.io