93 Behind-the-Scenes 'Game of Thrones' Pictures That Will Destroy the Magic for You
Raise your hand if you feel personally victimized by Emilia Clarke.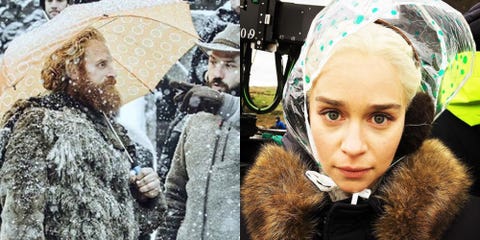 The people behind Game of Thrones have succeeded in creating more than just a show. They've created an immersive world. It's easy to get lost in the series and feel that Westeros is a real place—but it's not. And the cast aren't afraid to remind us of that via loads and loads of illusion-shattering, behind-the-scenes pictures.
In honor of the show's eighth and final season, which is airing Sundays on HBO, here are 93 of the most magic-ruining BTS shots the cast have ever shared. Sorry.
This content is created and maintained by a third party, and imported onto this page to help users provide their email addresses. You may be able to find more information about this and similar content at piano.io