34 Celebrity Couples Who Found Love After Being Set Up by Friends
A blind date sounds pretty good right about now.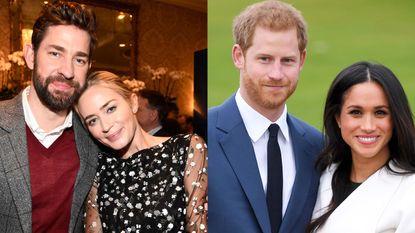 (Image credit: Getty Images)
They say that the best way to meet someone is through friends. And if your friends' friends just so happen to be very famous and good looking, well then, we're all in. The celebrity couples ahead met because they were introduced by a mutual acquaintance or set up on a blind date. Some knew it was love at first sight...others needed a little time to get there. Either way, it just proves, hey, it could happen to you.