The 15 Best War Movies of All Time for the Rare Occasions You Wanna Netflix and Sob
All's fair, right?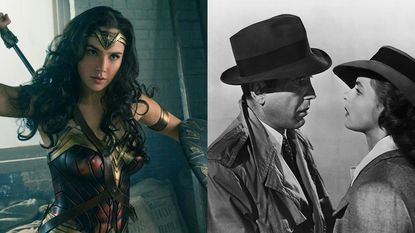 (Image credit: Warner Bros. )
All's fair in love and war—or at least in movies about love and war. So on that note, here are 15 of what *we* consider to be the best war films of all time. Ranging from vintage classics, to tear-jerkers that are just as much about romance as they are about warfare, to contemporary hits you may have missed in theaters, there isn't one movie on this list we don't love.
'Casablanca'
Takes place during: World War II.
Starring: Humphrey Bogart, Ingrid Bergman, Paul Henreid, Claude Rains, Conrad Veidt, Sydney Greenstreet, and Peter Lorre.
About: Yes, Casablanca is famously a romance, but it's a romance set against the backdrop of World War II, so we're counting it. The movie tells the story of Rick Blaine—who runs a nightclub in Casablanca, which attracts refugees looking for a way to escape to America. One of said refugees is rebel Victor Laszlo, who happens to be married to Rick's OTP Ilsa, who left him when the Nazis invaded Paris. Awkward, right?
'Dr. Strangelove Or: How I Learned to Stop Worrying and Love the Bomb'
Takes place during: A satirized Cold War.
Starring: Peter Sellers, George C. Scott, Sterling Hayden, Keenan Wynn, Slim Pickens, and Tracy Reed.
About: The dark comedy centers around a not-all-there U.S. general ordering a first strike on the Soviet Union. The president and his advisers must try to stop the attack to avoid an all-out nuclear war. If you haven't seen this film, you haven't truly laughed.
'Wonder Woman'
Takes place during: World War I.
Starring: Gal Gadot, Chris Pine, Robin Wright, Danny Huston, David Thewlis, Connie Nielsen, and Elena Anaya.
About: Diana Prince, AKA Wonder Woman, goes on a search for Ares (the God of War) when the WWI breaks out. People might argue that this is less of a war movie and more of a superhero flick, but for the purposes of this list we aren't those people.
'The Hurt Locker'
Takes place during: The Iraq War.
Starring: Jeremy Renner, Anthony Mackie, Brian Geraghty, Evangeline Lilly, Ralph Fiennes, David Morse, and Guy Pearce.
About: The film—for which Kathryn Bigelow won her history-making Best Director Oscar—tells the story of the Iraq War from the perspective of members of a bomb-disposal unit in Baghdad.
'Apocalypse Now'
Takes place during: The Vietnam War.
Starring: Marlon Brando, Robert Duvall, Martin Sheen, Frederic Forrest, Albert Hall, Sam Bottoms, Laurence Fishburne, and Dennis Hopper.
About: The movie is an adaptation of Joseph Conrad's Heart of Darkness, which is set in the Vietnam War and follows Capt. Willard and his search for the AWOL Col. Kurtz. It's a classic for a good reason.
'Zero Dark Thirty'
Takes place during: The War on Terror.
Starring: Jessica Chastain, Jason Clarke, and Joel Edgerton.
About: The movie is a dramatization of the years-long, international manhunt for al Qaeda leader Osama bin Laden.
'Saving Private Ryan'
Takes place during: World War II.
Starring: Tom Hanks, Edward Burns, Matt Damon, and Tom Sizemore.
About: This film follows Captain John Miller (played by Tom Hanks) who has to lead his men behind enemy lines to find Private James Ryan, whose three brothers have all been killed in combat.
'Full Metal Jacket'
Takes place during: The Vietnam War.

Starring: Matthew Modine, Vincent D'Onofrio, R. Lee Ermey, Adam Baldwin, Arliss Howard, Dorian Harewood, Kevyn Major Howard, and Ed O'Ross.
About: This is Stanley Kubrick's take on the Vietnam War, and you've almost definitely seen the poster in college dorm rooms. The first half of the movie focuses on a group of marine volunteers in boot camp, while the second half follows them in Vietnam.
'Glory'
Takes place during: The Civil War.
Starring: Matthew Broderick, Denzel Washington, Cary Elwes, and Morgan Freeman.
About: The movie tells the story of the United States' first all-African-American regiment, the 54th Massachusetts Volunteer Infantry.
'Good Morning Vietnam'
Takes place during: The Vietnam War.
Starring: Robin Williams and Forest Whitaker.
About: Robin Williams stars as radio comedian Adrian Cronauer, who is sent to Vietnam to cheer up the troops.
'The Wind Rises'
Takes place during: World War II.
Starring: Hideaki Anno, Miori Takimoto, Hidetoshi Nishijima, Masahiko Nishimura, Steve Alpert, Morio Kazama, Keiko Takeshita, Mirai Shida, Jun Kunimura, Shinobu Otake, and Nomura Mansai.
About: Director Hayao Miyazaki's final film is a fictionalized biopic of Jiro Horikoshi, the designer of the Mitsubishi A5M fighter aircraft and the Mitsubishi A6M Zero, which were used by the Empire of Japan during World War II.
'Hacksaw Ridge'
Takes place during: World War II.
Starring: Andrew Garfield, Sam Worthington, Luke Bracey, Teresa Palmer, Hugo Weaving, Rachel Griffiths, and Vince Vaughn.
About: The movie tells the true story of Desmond T. Doss, who won the Congressional Medal of Honor even though he refused to bear arms during WWII. The pacifist saved 75 men in the Battle of Okinawa without firing a single shot.
'Courage Under Fire'
Takes place during: The Gulf War.
Starring: Denzel Washington, Meg Ryan, Lou Diamond Phillips, Michael Moriarty, Matt Damon, Seth Gilliam, Bronson Pinchot, and Scott Glenn.
About: After the 1991 Gulf War, Lieutenant Colonel Nathaniel Serling is assigned to investigate the case of Army Captain Karen Walden and determine if she should be the first woman to receive a posthumous Medal of Honor.
'Atonement'
Takes place during: World War II.
Starring: James McAvoy, Keira Knightley, Saoirse Ronan, Romola Garai, and Vanessa Redgrave.
About: This love story happens to take place during wartime, and follows Cecilia Tallis (Keira Knightley) and Robbie Turner (James McAvoy)—young lovers who are torn apart by a lie told by Cecilia's jealous younger sister.
'Private Benjamin'
Takes place during: Bootcamp, actually.
Starring: Goldie Hawn, Eileen Brennan, and Armand Assante.
About: This hilarious Goldie Hawn movie follows Judy Benjamin, who is persuaded to join the army after her husband dies on their wedding night.
Celebrity news, beauty, fashion advice, and fascinating features, delivered straight to your inbox!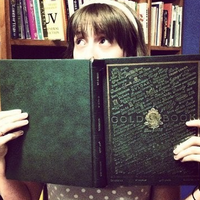 Kayleigh Roberts is a freelance writer and editor with more than 10 years of professional experience. Her byline has appeared in Marie Claire, Cosmopolitan, ELLE, Harper's Bazaar, The Atlantic, Allure, Entertainment Weekly, MTV, Bustle, Refinery29, Girls' Life Magazine, Just Jared, and Tiger Beat, among other publications. She's a graduate of the Medill School of Journalism at Northwestern University.