Meghan Markle, Taylor Swift, and Other Celebrities You Never Knew Promoted Fast Food
How many of your favorite celebs have flirted with cheeseburgers?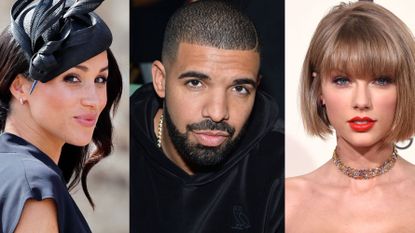 (Image credit: Getty Images)
To look at this list you'd think the first step in becoming a veritable Hollywood star is appearing in a promo for Carl's Jr. Sure, a commercial is a coveted gig for any upstart actor, but we're willing to bet big bucks a few of the thespians in the photos ahead cringe whenever this footage resurfaces. The gloriously awkward, the iconic, and the truly surprising… from royals to Oscar winners, here's a round-up of everybody you completely forgot (or never knew) once promoted junk food.
Jaimie Potters is the Commerce Content Manager at Hearst Magazines Digital Media, where she covers fashion, beauty, tech and more.