Celebrities Who Dated Before They Were Famous
Some of these couples are very surprising.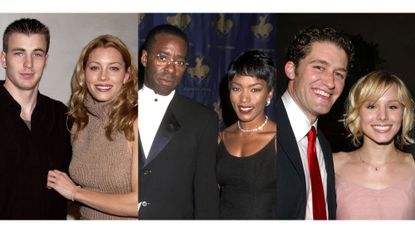 (Image credit: Getty)
It feels like the Hollywood dating pool is so tiny that everyone has dated each other. And maybe, perhaps, they have? Long before these celebrities made us laugh and cry with their acting or music, there was a time when we didn't know everything about them, including who they dated.
With some digging, we discovered celebrity relationships from before both parties achieved mega-fame, from Melissa Joan Hart, who cozied it up with Ryan Reynolds back when they were teenagers, to Keira Knightley and Mr. Grey (um sorry, Jamie Dornan) when he was simply known as a Calvin Klein model back in 2003. We can't forget to mention Ryan Gosling and his cute baby face as he supported then-boo Sandra Bullock on the red carpet.
Ahead, stars you never knew dated each other when they were just regular people. It almost makes you wonder: Could this have been me?