30 Celeb Exes Who Worked Together After a Breakup
The good, the bad, and the just plain awkward.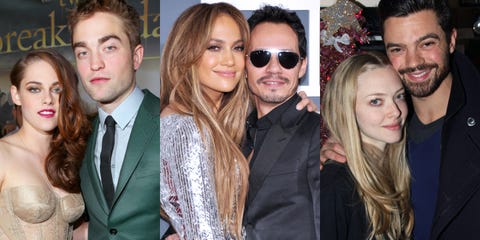 Ever run into an ex at the coffee shop and wanted to melt into the ground? Sometimes it can feel like an ex is literally everywhere, completely unable to escape. And otherwise, some breakups can lead to a great relationship after it's over. Either way, having a relationship in the spotlight can sometimes make things even harder. But someone once said "the show must go on," and for these celebs, they had no choice but to get back to work after their breakup. Here's a list of 30 celebs who mixed business and pleasure, and had to get back to work when things went south.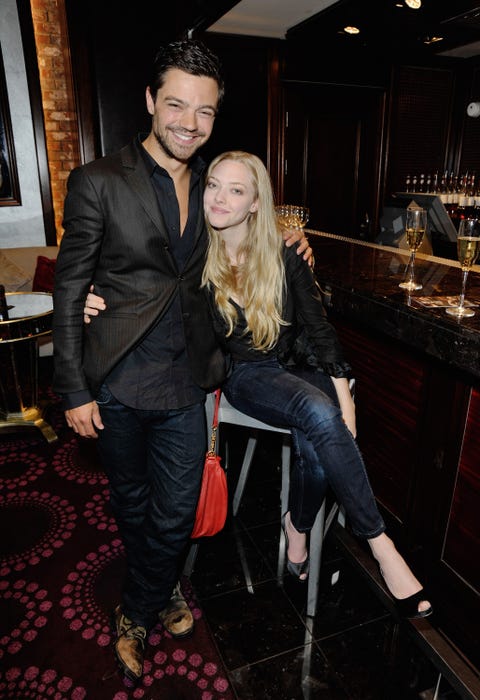 Amanda Seyfried & Dominic Cooper
Seyfried and Cooper met on the set of the original Mamma Mia! in 2008, and dated for three years before splitting in 2011. They reprised their roles as husband and wife in the 2018 sequel, Mamma Mia! Here We Go Again. Seyfried revealed in 2011 that the pair split due to the actor seeing someone else, and later went on to marry Thomas Sadoski in March 2017, while Cooper dated Ruth Negga for eight years before they split up in April 2018.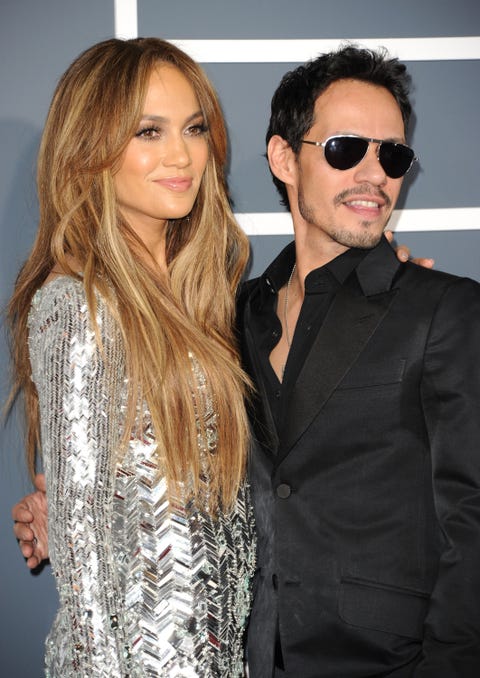 Jason Merritt/TERM
Getty Images
Jennifer Lopez & Marc Anthony
The multi-hypenate mega-star was married to musician Anthony for seven years before they split up in 2011, and divorced in 2014. The pair are parents to twins Max and Emme, and still continued to work together professionally with their global talent TV competition, Q'Viva! The Chosen, in 2012, and recording a Spanish album together in 2016.
Lopez confirmed to Live with Kelly that the two have found their personal lives improved by their professional collaboration. "At first I was like, we're good with the kids, but if we start working together, are we going to start going at each other again?" she said. "But it's been awesome. Honestly, I think it's even helped our relationship and it's made things even better." Anthony later married Shannon De Lima before they divorced in 2017, and Lopez is now dating former New York Yankee Alex Rodriguez.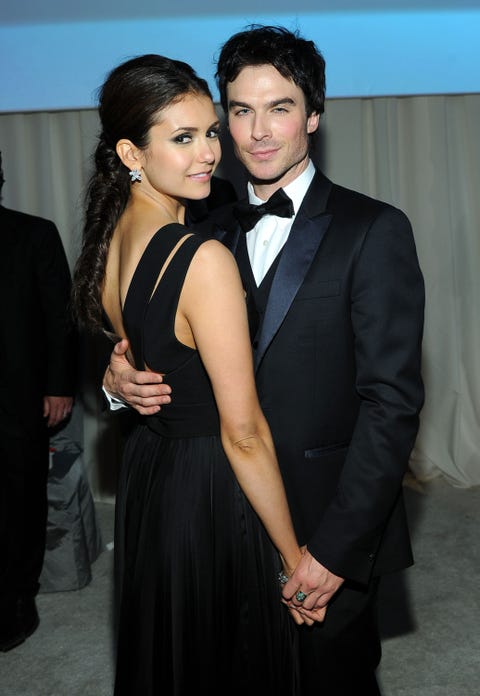 Larry Busacca
Getty Images
Ian Somerhalder & Nina Dobrev
They put the kibosh on their relationship in 2013, but Somerhalder and Dobrev didn't let their split get in the way of their duties as on-screen love interests on The Vampire Diaries. There must have still been some residual feels there, because they still managed to win the "Best Chemistry" trophy at the 2014 People's Choice Awards. "It's a good thing it's not awkward," joked the actress.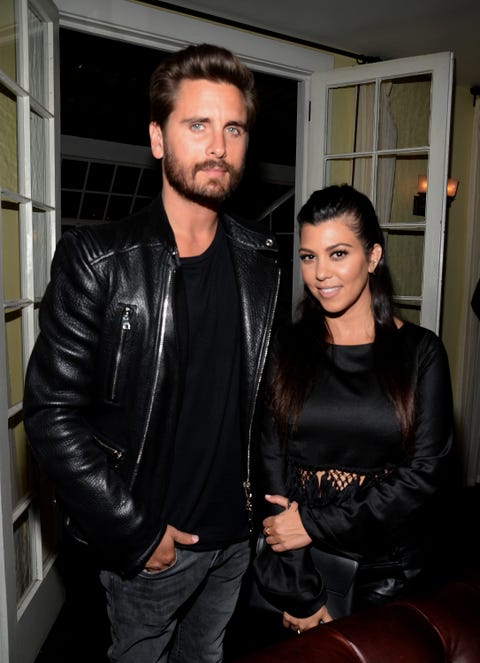 Kourtney Kardashian & Scott Disick
These two had their tumultuous relationship documented on Keeping Up With the Kardashians for the nine years they were together. The two, who are also parents to Mason, Penelope, and Reign, have continued to film the hit series together despite announcing their breakup after nine years together in 2015.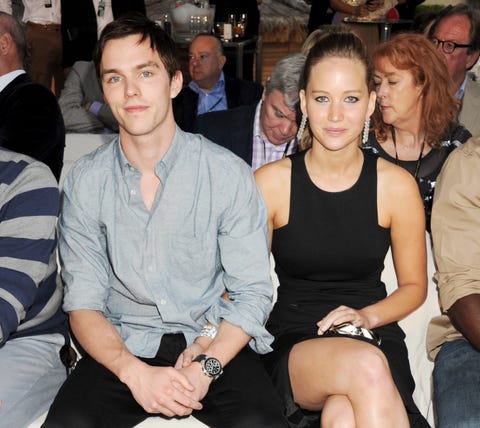 Dave M. Benett
Getty Images
Jennifer Lawrence & Nicholas Hoult
Lawrence and Hoult met on the set of 2011's X-Men: Days of Future Past, and dated on-and-off until they split for good in August 2014... before they had filmed X-Men: Apocalypse, and long before the film's promo tour, which would require them to be together for extended periods of time. Awkward doesn't even begin to cover it.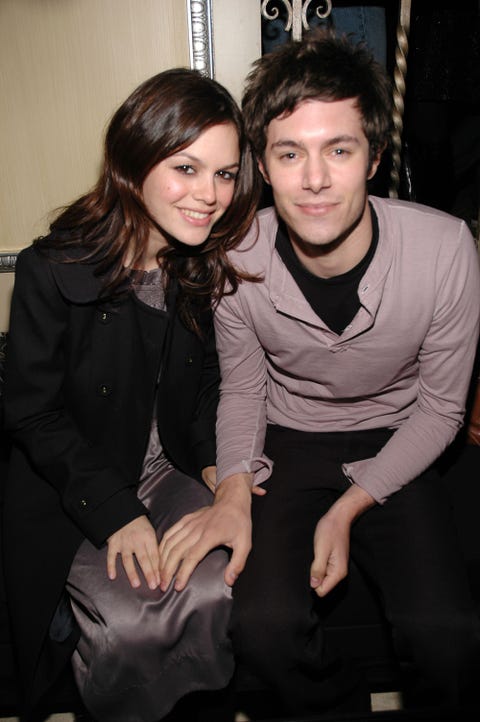 Rabbani and Solimene Photography
Getty Images
Rachel Bilson & Adam Brody
While Seth & Summer from The O.C. were #teenrelationshipgoals, Brody and Bilson didn't last very long. The pair dated for three years and split up in 2006, just in time to film Seth and Summer's future wedding.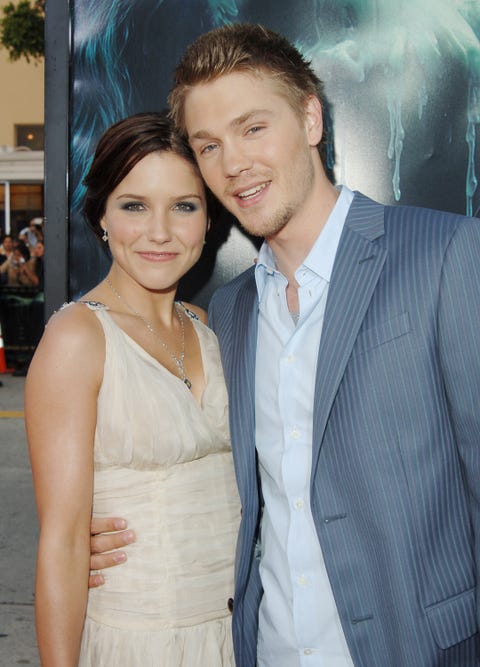 Chad Michael Murray & Sophia Bush
There was plenty of love lost here, unfortunately: The One Tree Hill costars—who played high school sweethearts Brooke Davis and Lucas Scott — were briefly married in April 2005 and separated five months later. The duo tried to keep things professional on set, but Bush wrote in an essay for Cosmopolitan in 2017 that their relationship and subsequent divorce was "a massive event in my life. And the trauma of it was amplified by how public it became, which was incredibly foreign and bizarre to a girl who'd been just another college kid 24 months before her life blew up."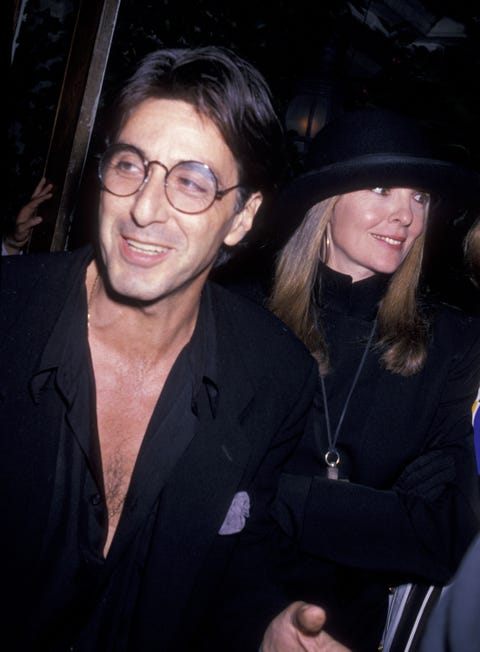 Ron Galella, Ltd.
Getty Images
Diane Keaton & Al Pacino
Keaton and Pacino's love affair spanned decades from the '70s and '80s during the filming of The Godfather trilogy. Keaton wanted to settle down, Pacino had no interest at the time, leading to their split.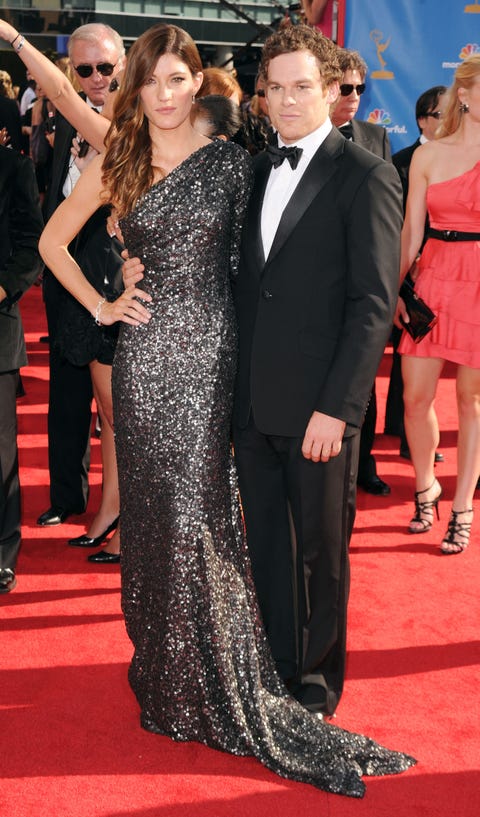 Jason Merritt
Getty Images
Michael C. Hall & Jennifer Carpenter
Dexter brought the pair together, and they divorced before the series came to an end. The costars were married from 2008 to 2011 while working on the show together, and Hall doesn't recommend it. "Don't try this at home," Hall joked when asked about keeping a professional relationship with an ex-partner. "The fact that Jennifer and I worked through whatever was going on with us personally and the way we did and maintained a commitment to telling this story was never in question." He continued: "It was always what we needed and wanted to do."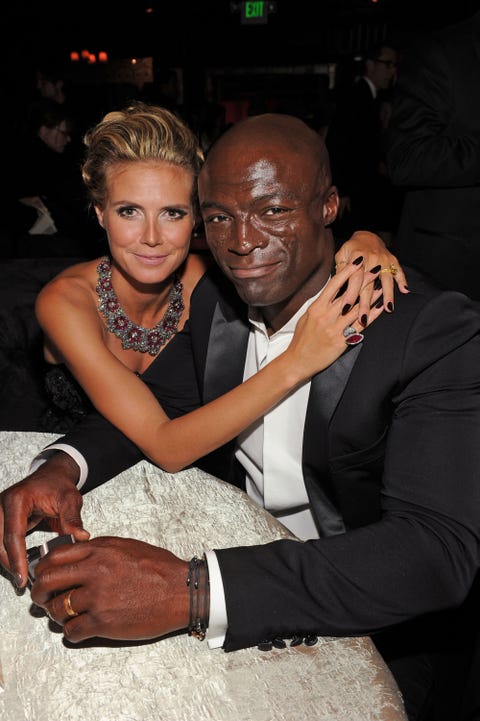 Frazer Harrison
Getty Images
Heidi Klum & Seal
These two shocked the world when they announced their intentions to divorce after nine years of marriage in 2014. They've taken co-parenting to another level, and have been seen having dinner together since. Klum even invited Seal to guest-judge with her on America's Got Talent.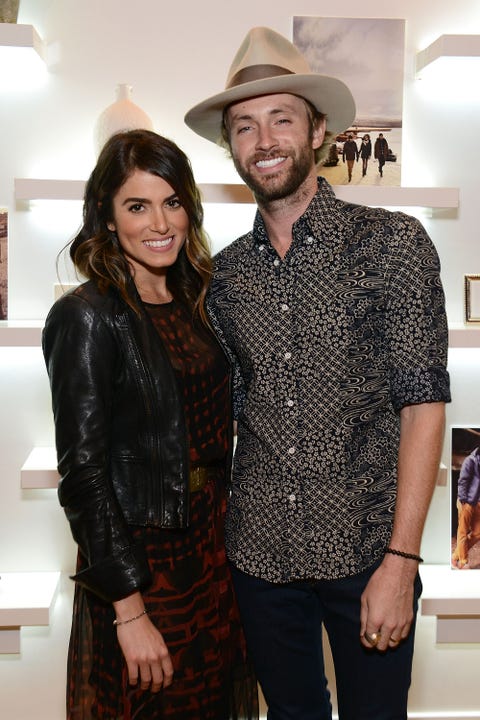 Nikki Reed & Paul Mcdonald
The actress and her American Idol alum ex didn't let their 2014 split get in the way of a future collaboration. The pair released their post-breakup album, I'm Not Falling, an album they started... before they broke up. Reed later married Ian Somerhalder, another celebrity ex who makes an appearance on this list.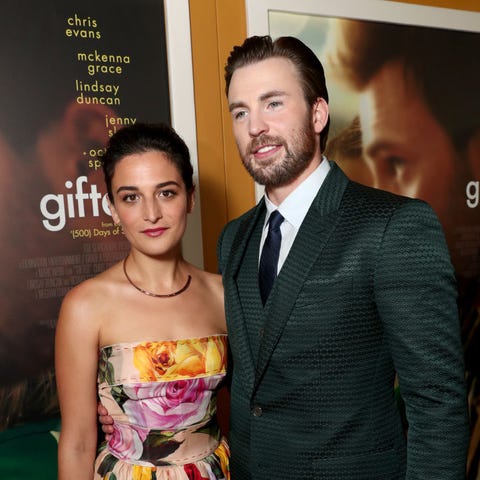 Todd Williamson
Getty Images
Jenny Slate & Chris Evans
Evans and Slate met on the set of Gifted and appeared together on the Anna Faris is Unqualified podcast, and a romance formed in real life between the pair, causing the internet to explode. They gave it a shot, being on-and-off for about a year and a half, including an off-period during which they had to promote Gifted. But even so, Evans still says that Slate was his "favorite human."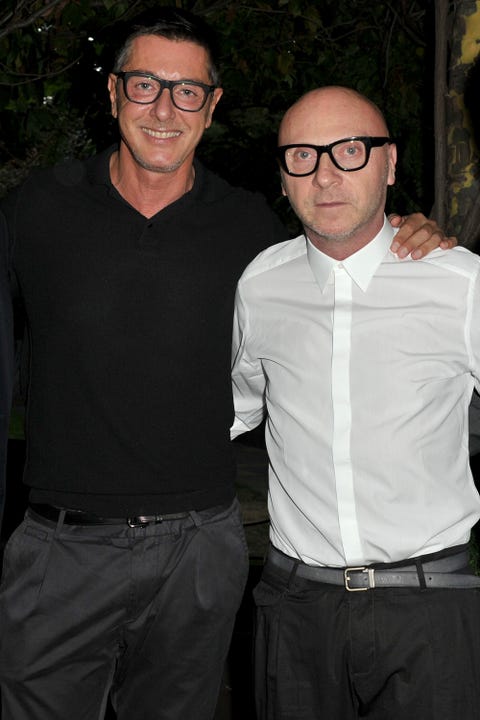 Harold Cunningham
Getty Images
Domenico Dolce & Stefano Gabbana
Dolce & Gabbana may be a household name in the fashion world, but they split up romantically after 23 years together in 2005. "The worst time for us was when we broke up but kept working together," Gabbana told the Financial Times in 2012. "We thought about splitting up, but no. And the truth is, everything is exactly the same. But no sex!"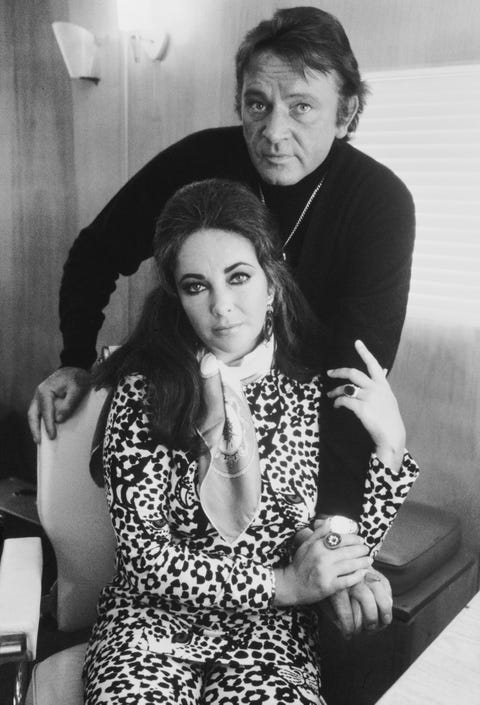 Terry O'Neill
Getty Images
Elizabeth Taylor & Richard Burton
These two had tumultuous rollercoaster ride of a relationship—marrying and divorcing twice, once from 1964 to 1974 and again from 1975 to 1976. The Hollywood royalty managed to set it all aside for the 1983 play Private Lives.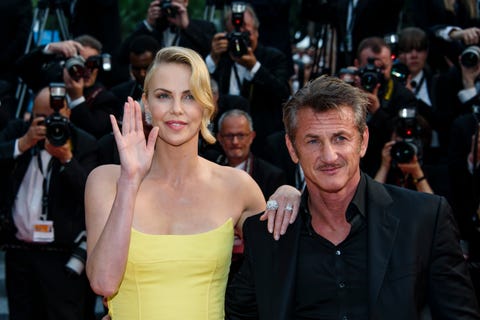 Clemens Bilan
Getty Images
Charlize Theron & Sean Penn
In a case that can only be considered an ultimate burn, Theron met Penn when she starred in the movie The Last Face, which Penn directed. The pair were even rumored to be married until news of their breakup emerged—with rumors that Theron "ghosted" Penn in 2015. A year later, the two had to work alongside each other for the press and promotion of the film. Uh, that's a little weird.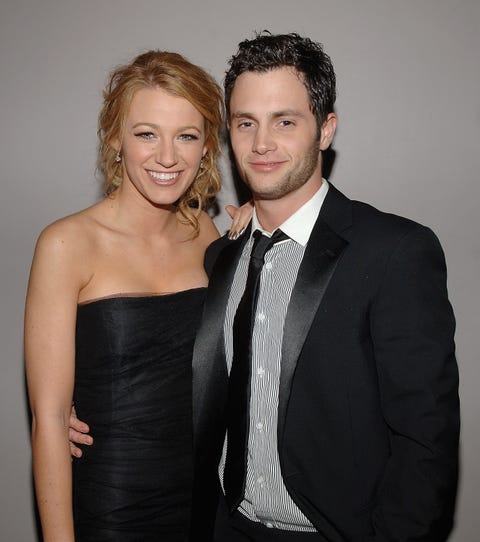 Jamie McCarthy
Getty Images
Penn Badgley & Blake Lively
Serena and Dan happened IRL when Badgley and Lively dated from 2007 to 2010. Gossip Girl didn't end until 2012 and their characters still ended up together, but they reportedly broke up because they found it too hard to be in love on screen and IRL. "We were constantly professional, to be honest, and we should both pat ourselves on the back because anything is complicated in that way … and we handled it," Badgley said of working with Lively after the breakup.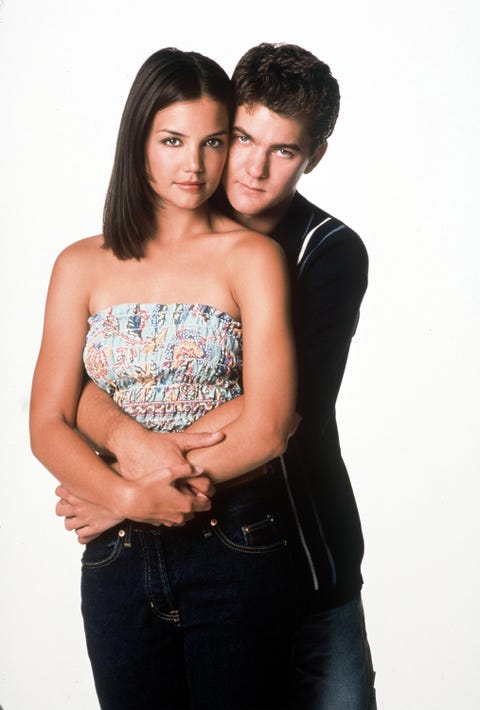 Columbia TriStar
Getty Images
Katie Holmes & Joshua Jackson
Yet another teen drama leading to an IRL romance, Holmes and Jackson had a very under-the-radar relationship during the filming of Dawson's Creek. Holmes has called him her "first love," but their relationship fizzled out way before Joey picked Pacey in the Dawson's finale.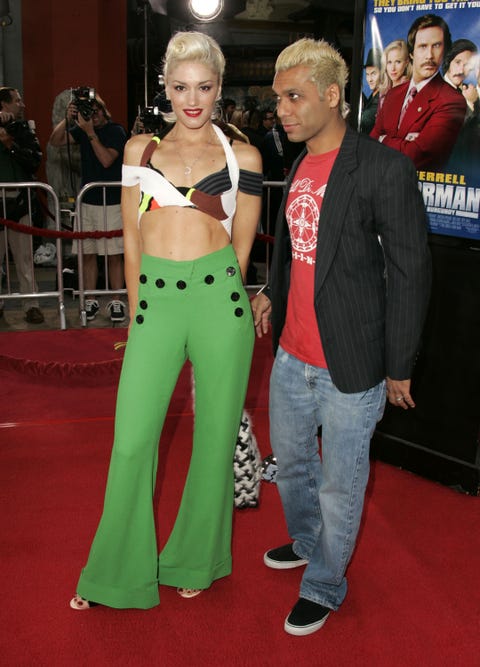 Gwen Stefani & Tony Kanal
If you've ever sang "Don't Speak" at the top of your lungs while crying in the shower, you can thank Tony Kanal. The pair dated for seven years and Kanal ended things in 1994, right around the time that No Doubt hit it big. The album "Tragic Kingdom" is pretty much inspired by their breakup. "I was in love and obsessed with Tony Kanal, and he knows that," Stefani said on The Howard Stern Show last year. "As soon as he opened the car door I was like, 'I love him. I don't know why." Luckily for us, pain can bring about growth.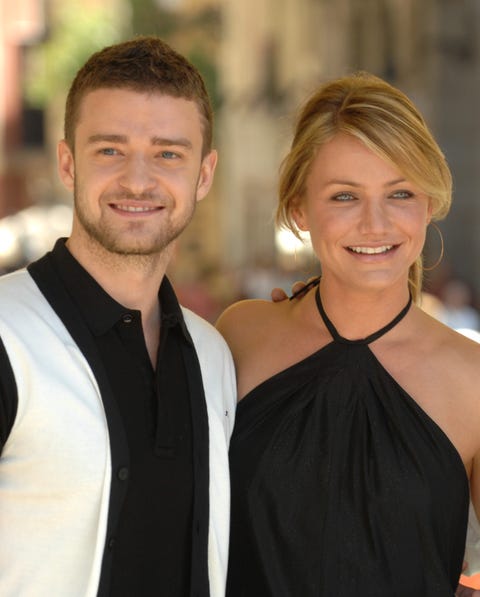 Justin Timberlake & Cameron Diaz
No bad blood here! Four years after they broke up, the pair starred together in Bad Teacher. Diaz had nothing but kind things to say about her former boyfriend-turned-costar. Diaz told Us Weekly in March 2011, "Justin and I have always had a good laugh together, and to make a movie where we get to have a laugh together. There really was no one else who was more perfect for this part."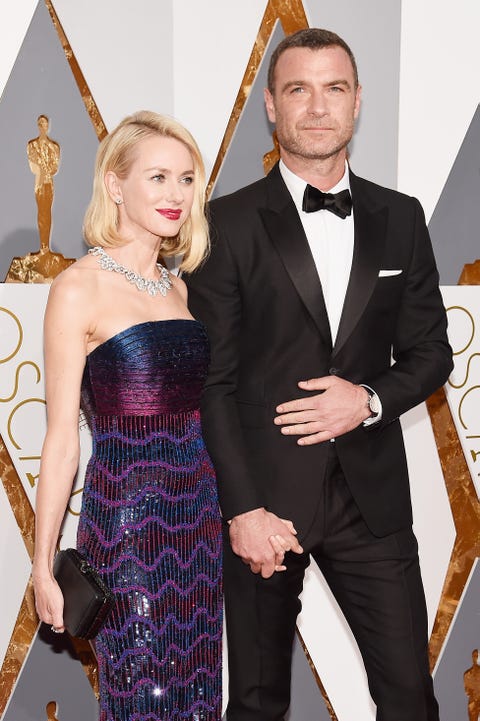 Kevork Djansezian
Getty Images
Naomi Watts & Liev Schreiber
After 11 years together, Watts and Schreiber split in 2016, but have remained on good terms. They have such a tight-knit relationship they've even starred alongside each other as husband in wife for the movie Chuck.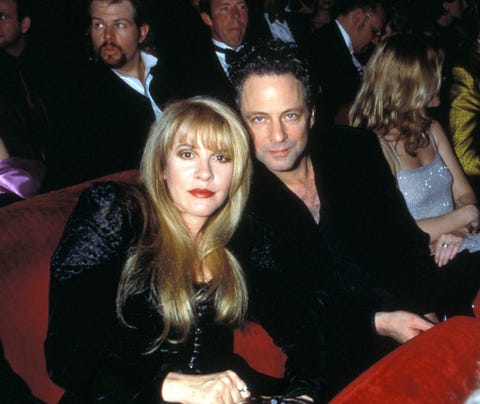 Stevie Nicks & Lindsey Buckingham
Their relationship spans decades and is complicated. Nicks met future musical and romantic partner Buckingham, during her senior year in high school, and they made music together as a pair until they joined Mick Fleetwood, John McVie, and Catherine McVie in Fleetwood Mac. Following the success of the self-titled album Fleetwood Mac, tension between Nicks and Buckingham began to take its toll on their creativity and relationship and Nicks ended things between them. Several songs on Fleetwood Mac's album Rumours are about Nicks and Buckingham's relationship. The two have reunited via various affairs over the years, with their relationship having more and more animosity over time. In the late '80s, when Buckingham quit Fleetwood Mac, he and Nicks got into a physical altercation. The band reunited in 1996, and things seemed okay until August of 2018, when it was announced that Buckingham had been dismissed from the band a second time.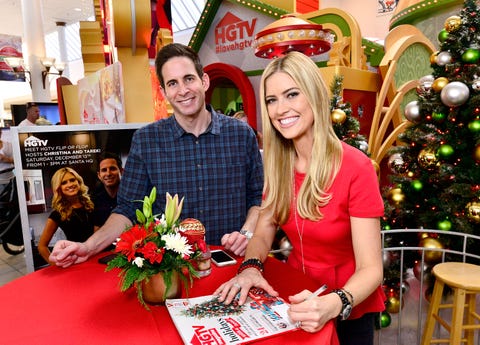 Tarek & Christina El Moussa
The El Moussas were married for seven years, and during that time, they rose to fame on HGTV's Flip or Flop. They kept news of their dissolution private for months before going public in December 2016, and finalized their divorce in January 2018. Even though the pair split, they still signed on for an additional 15 episodes of their hit reality series. "It's all new territory. Since we have to see each other every day, it's beyond awkward," Christina said in a press release at the time.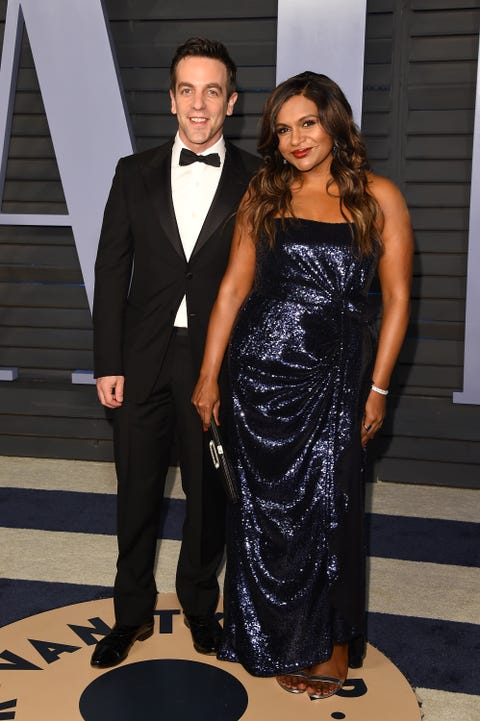 Mindy Kaling & BJ Novak
Kaling has described her friendship with Novak as "weird as hell," and that's a sentiment that's not hard to identify with in their case. While they starred (and wrote) as Kelly and Ryan on The Office, their real-life relationship wasn't far-off from the one they had on-screen. (But hopefully not as dysfunctional.) They're regularly each other's red carpet dates, have worked together post-Office, and Kaling told Vulture, "Now we are just, like, best friends. Like, real best friends. It's the kind of friendship you have when you are embedded with someone, that you can only get by putting in that insane amount of time with people."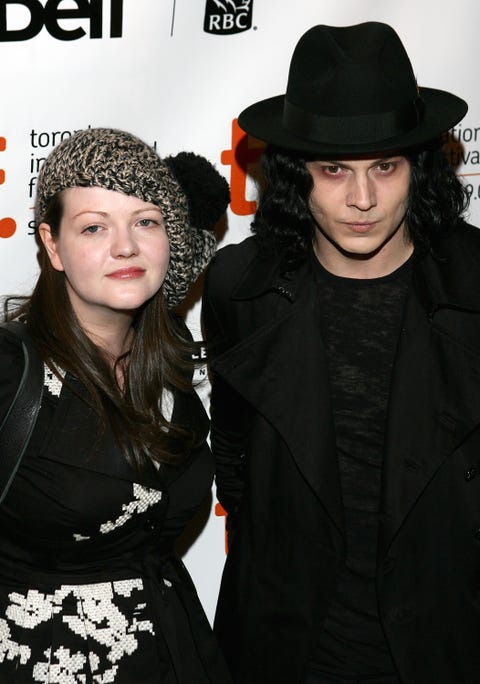 Alex Henry Moore
Getty Images
Jack White & Meg White
When the White Stripes first burst on the scene, no one knew exactly what their relationship was to each other—were they family? Were they friends? Were they married? Jack perpetuated the rumors they were brother and sister for while, until it emerged they were actually ex-husband and wife. They continued to make music together for a decade before splitting up.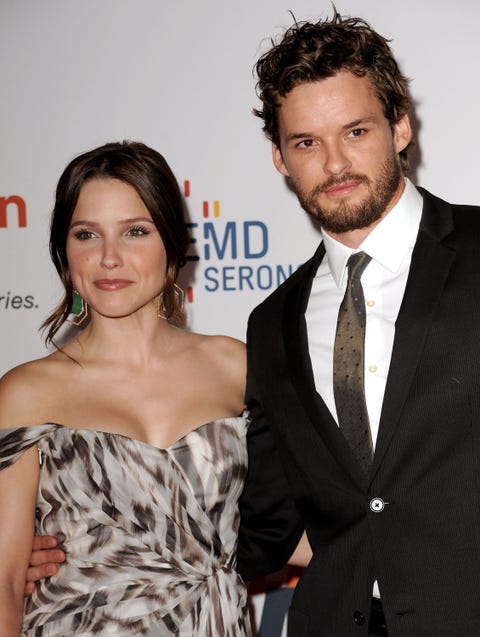 Steve Granitz
Getty Images
Sophia Bush & Austin Nichols
Yes, Bush makes a second appearance on this list with her on-and-off relationship with One Tree Hill co-star Austin Nichols. They had been dating for four years before Nichols joined the teen drama series to be closer to Bush, and the pair eventually split for good in 2012, after the series ended.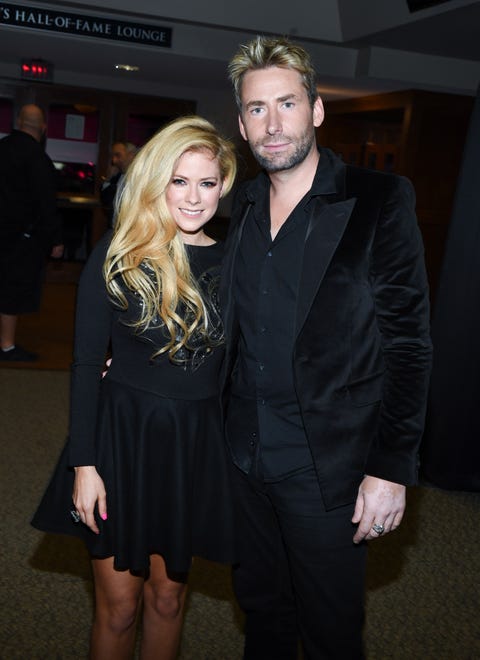 George Pimentel
Getty Images
Avril Lavigne & Chad Kroeger
The couple that shocked the music world when they linked up in 2013, and shocked the world again when they split after just two years in 2015. Avril has declared the pair to be "the best of friends" post-divorce, with the two still attending red carpet events together and collaborating musically.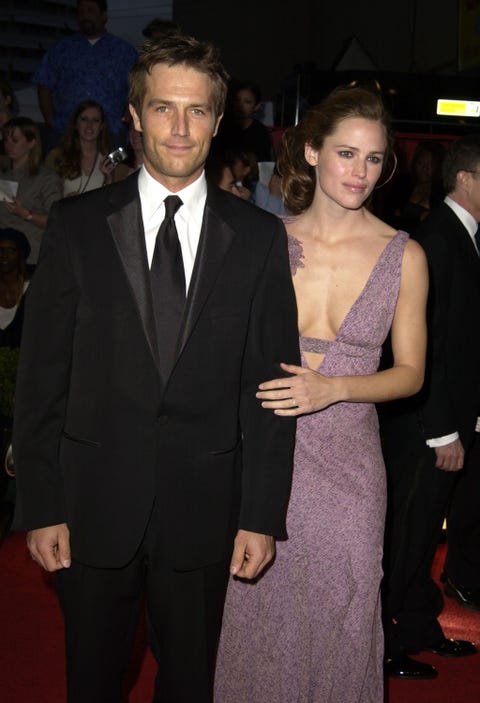 Steve Granitz
Getty Images
Michael Vartan & Jennifer Garner
Garner split from actor Scott Foley in 2004 and hooked up with her Alias co-star Vartan shortly after. Their romance was short-lived, and Vartan said about Garner, "Jennifer and I were best friends first, during [the romance] and after." They continued to work together until Alias wrapped in 2006.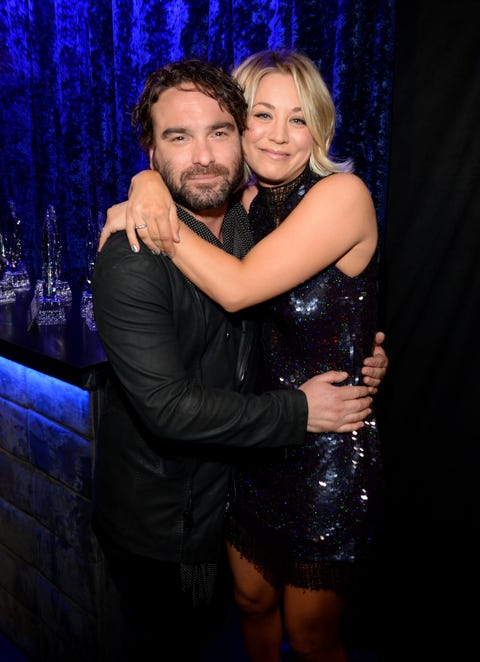 Kaley Cuoco & Johnny Galecki
Spoiler Alert: Cuoco and Galecki's The Big Bang Theory characters married in the series' ninth season, but Cuoco and Galecki dated in secret for two years before splitting up in 2010. But that hasn't gotten in the way of their friendship, with Galecki telling The View that the way he maintains a healthy working relationship with Cuoco is through "Massive doses of mutual love and respect, mostly," Galecki said. "It's not easy but with those two ingredients, pretty much anything is possible. We're dear, dear friends." Galecki even attended Cuoco's wedding to husband Karl Cook in June 2018. These two are more than just exes, they're family.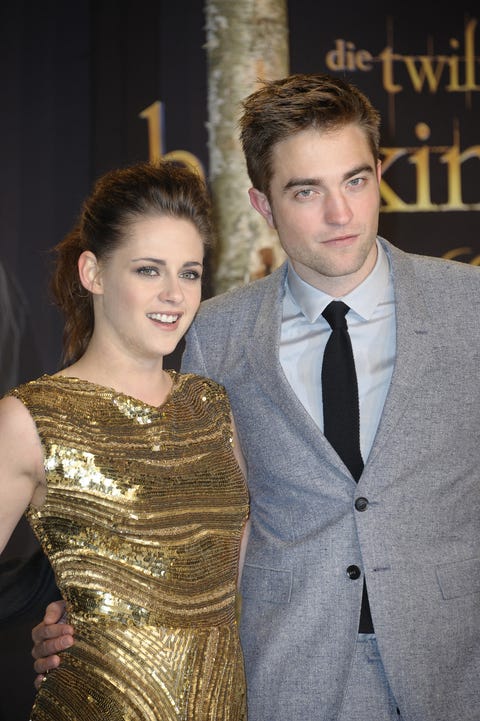 Luca Teuchmann
Getty Images
Kristen Stewart & Robert Pattinson
This one's especially awkward: Pattinson and Stewart met and fell in love during the filming of Twilight, and after Stewart was caught cheating with director Rupert Sanders in 2012, things between the pair turned... icy. Though they'd wrapped filming on the final Twilight film before, they still had to endure months of press together before publically calling it quits in 2013. Despite all of this, they're still on good terms and have been seen hanging out together since.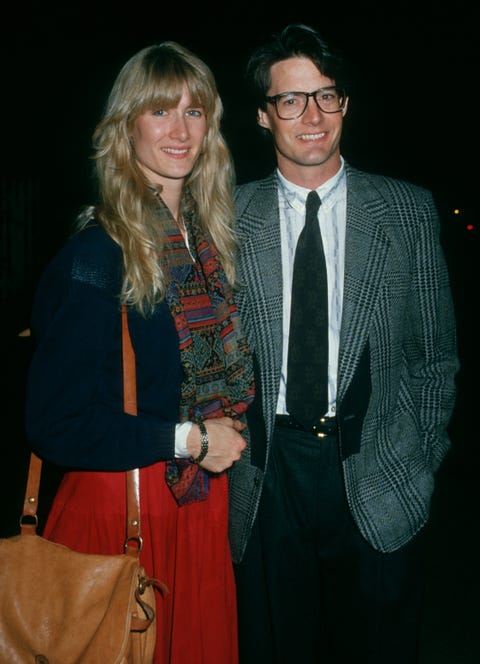 Ron Galella, Ltd.
Getty Images
Kyle MacLachlan & Laura Dern
The pair first found love on the set of Blue Velvet and dated from 1985 to 1989. They found themselves reunited nearly thirty years later for a sex scene from David Lynch's Twin Peaks: The Return. MacLachlan shared details about their not-so-awkward reunion on Ellen. "We had this scene that we had to do together—we both knew going in—which was going to require some nakedness on both our parts. It's very funny because [director David Lynch] would sit down and say, 'Okay, this is what we're gonna do.' He talks you through it, so you feel pretty comfortable," he shared. "And then you sit down, and Laura and I were kind of like, 'Okay, here we go.' Welcome back, 25 years later… Yeah, it was weird. We had a couple of laughs for sure."
This content is created and maintained by a third party, and imported onto this page to help users provide their email addresses. You may be able to find more information about this and similar content at piano.io