Editors handpick every product that we feature. We may earn commission from the links on this page.
An Ode to Queen Elizabeth's Very Soft, Very Stylish Blankets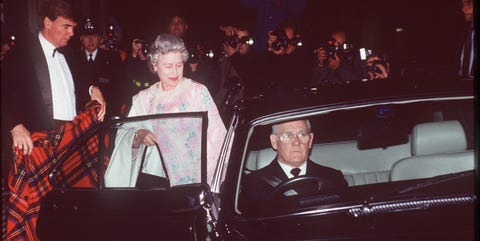 If I could be anything in this world, I'd be Queen Elizabeth's blanket. Think about it: It's cozy, it gets to travel the world, and it hears all of the hot royal goss out in public—or, even better, in the car between events. In honor of the Queen's latest blanket appearance today that she shared with Kate Middleton, we've rounded up QE2's chicest blanket moments, below, and wear to shop 'em. Because really, we're all just out here trying to make blankets socially acceptable outerwear.

This content is created and maintained by a third party, and imported onto this page to help users provide their email addresses. You may be able to find more information about this and similar content at piano.io