Editors handpick every product that we feature. We may earn commission from the links on this page.
40 Stars You Probably Forgot Were in Christmas Movies
There was more than one Culkin brother in Home Alone?!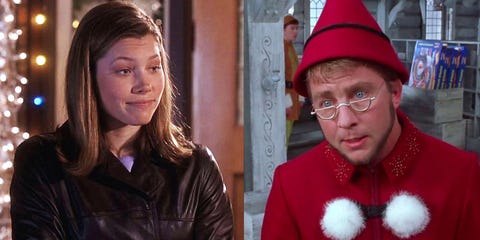 Walt Disney Productions/New Line Distribution
Christmas movies are a rare genre in that, even when they're corny and bad, they're still good. And people often watch their favorites *at least* once a year. That's probably why many Hollywood stars clamor to snag a role in anything holiday-related, including these A-list celebs you might have forgotten about.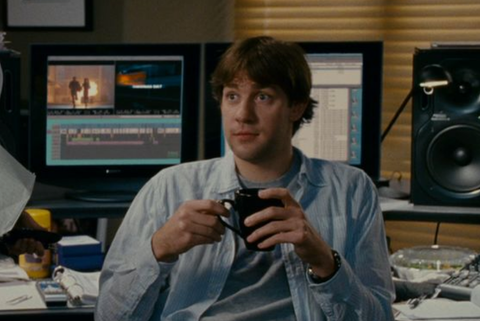 John Krasinski in The Holiday
A year after breaking out as Jim on The Office, John Krasinski appeared in The Holiday as one of Amanda's (Cameron Diaz) overworked employees who can't believe she's taking a vacation.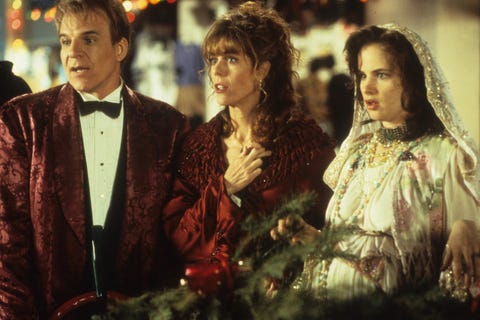 Archive Photos
Getty Images
Rita Wilson in Mixed Nuts
In this crazy chaotic comedy that focuses on Christmas Eve at Steve Martin's character's suicide prevention hotline, we'd be lost without Rita Wilson's antics as Catherine.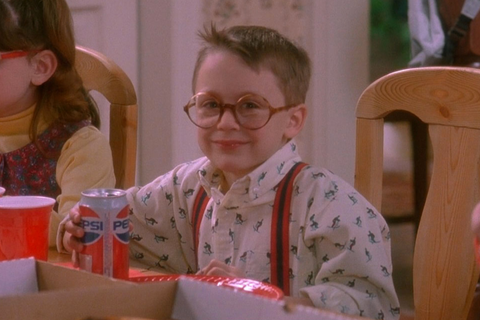 Kieran Culkin in Home Alone
Although it's his older brother who stars in this holiday classic, Kieran Culkin appears in Home Alone as one of the many children in the house who are fighting over pizza and Pepsi.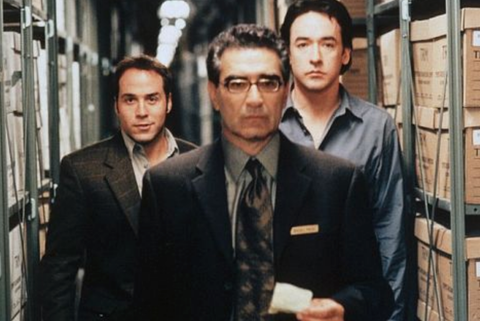 Eugene Levy in Serendipity
They say when destiny has a sense of humor you get serendipity. The fate of two people hoping to connect was all in Eugene Levy's hands when he played a very important salesman in this Christmas love story.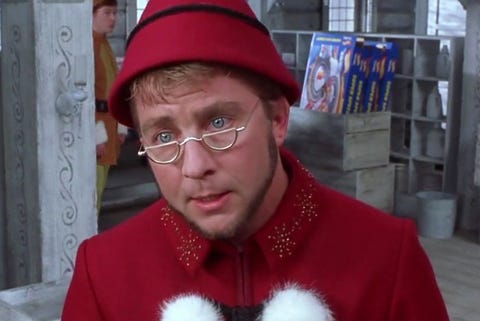 Peter Billingsley in Elf
Christmas movie worlds collided when fans realized that Peter Billingsley, a.k.a. Ralphie from A Christmas Story, played an elf at the North Pole in Elf.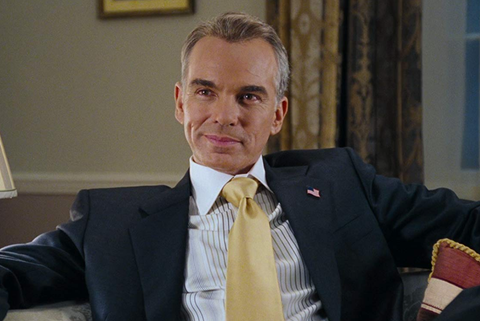 Billy Bob Thornton in Love Actually
You're not meant to like the smooth-talking, entitled President of the United States in Love Actually, but you can appreciate Billy Bob Thornton for choosing the iconic role.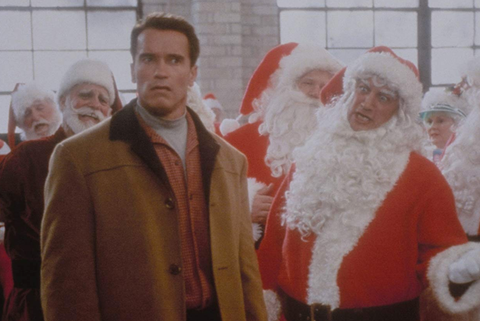 Arnold Schwarzenegger in Jingle All the Way
Let us not forget that The Terminator...we mean, Arnold Schwarzenegger...was the star of a Christmas movie back in 1996. He played a businessman on a quest for a sold out toy on Christmas Eve. Yes, it's worth a watch.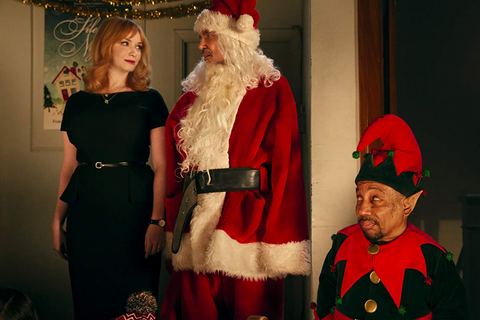 Jan Thijs/Santamax Distribution
Christina Hendricks in Bad Santa 2
Christina Hendrix joined the holiday debauchery that was Bad Santa 2, playing the head of a charity organization. It was as raunchy as you would expect.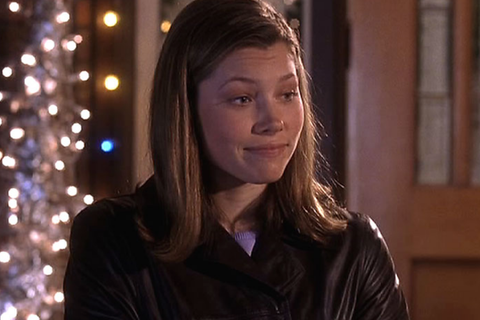 Jessica Biel in I'll Be Home For Christmas
Jessica Biel was at the height of her 7th Heaven fame when she played Jonathan Taylor Thomas's love interest in I'll Be Home for Christmas. It is peak '90s and as amazing as it sounds.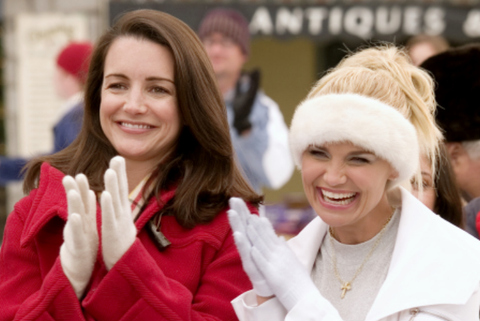 Kristin Chenoweth in Deck the Halls
The singer/actress took her pipes off Broadway to grace us as Danny Devito's wife, Tia Hall, in Deck the Halls. We say, the more Chenoweth, the better. (More on Kristin Davis later.)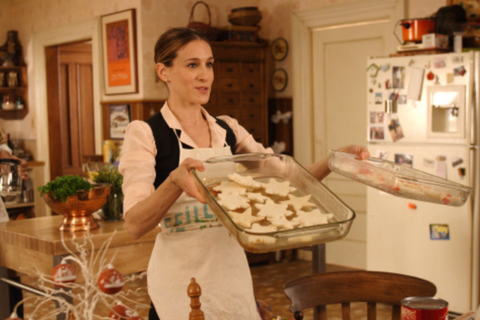 Sarah Jessica Parker in The Family Stone
What would the holidays be without a little familial strife? Sarah Jessica Parker joined an all-star cast in The Family Stone to make us feel better about our own dysfunctional family.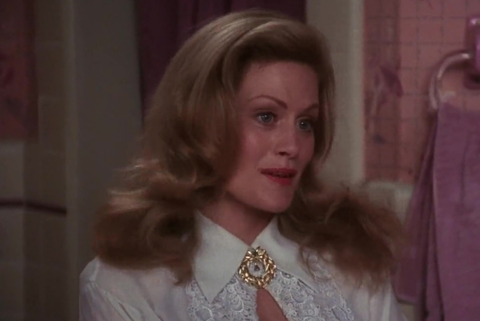 Beverly D'Angelo in National Lampoon's Christmas Vacation
Whether she's playing Barb on Entourage or Stella Rose in Netflix's Insatiable, D'Angelo will always be Ellen Griswold in our hearts.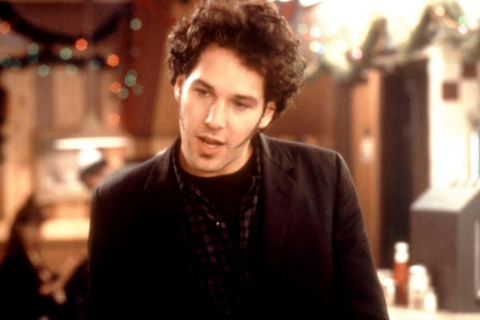 Paul Rudd in 200 Cigarettes
This dark comedy, which centers around a group of 20-somethings on New Year's Eve in New York City, is now a cult classic. Rudd steals the show as the heartbroken Kevin.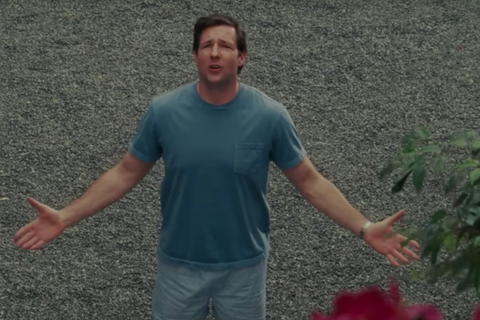 Ed Burns in The Holiday
He's not in the film for long (Cameron Diaz's character breaks up with him in the opening scene of the movie), but he's important, because it's Ed Burns' character that sets the entire plot of The Holiday in motion.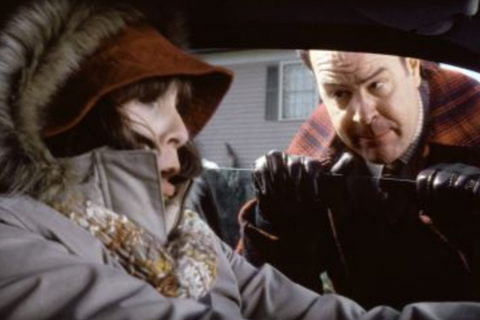 Zade Rosenthal/ Revolution Studios
Dan Aykroyd in Christmas With the Kranks
Dan Aykroyd plays an uptight neighbor competing against Tim Allen and Jamie Lee Curtis throughout the holiday season in Christmas With the Kranks. Classic.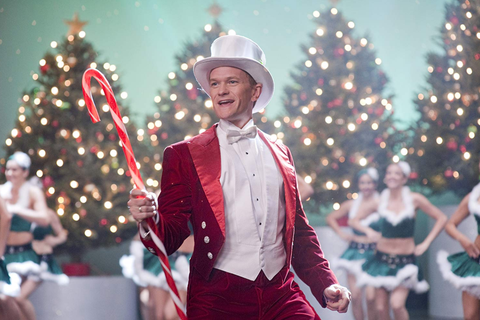 Darren Michaels/ New Line Productions
Neil Patrick Harris in A Very Harold & Kumar 3-D Christmas
Why wouldn't Neil Patrick Harris perform a song and dance number while wearing a top hat and holding a giant candy cane in A Very Harold & Kumar Christmas?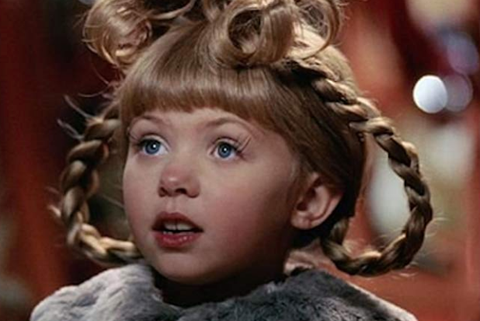 Taylor Momsen in How the Grinch Stole Christmas
Before she roamed the Upper East Side on Gossip Girl, Taylor Momsen was the adorable Cindy Lou Who in How the Grinch Stole Christmas.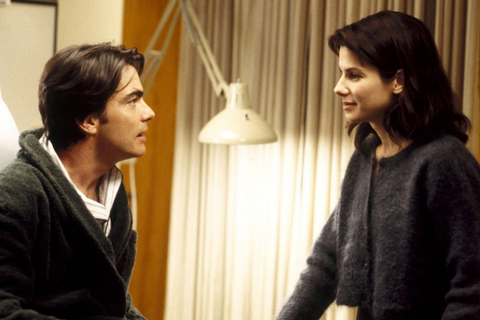 Peter Gallagher in While You Were Sleeping
Okay, so he's in a coma for most of the movie, but Peter Gallagher was dreamy enough to cause Sandra Bullock to lie about an engagement, so we have to give him some credit.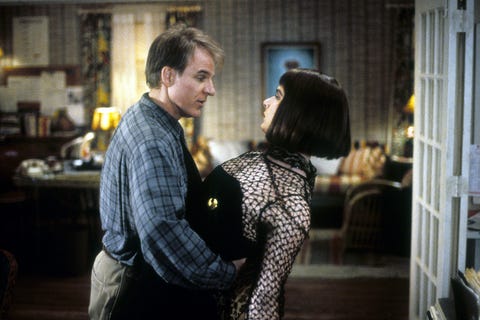 Archive Photos
Getty Images
Liev Schreiber in Mixed Nuts
Before he played the tough guy on Ray Donovan, Liev Schreiber's first movie role was as Chris in Nora Ephron's Mixed Nuts.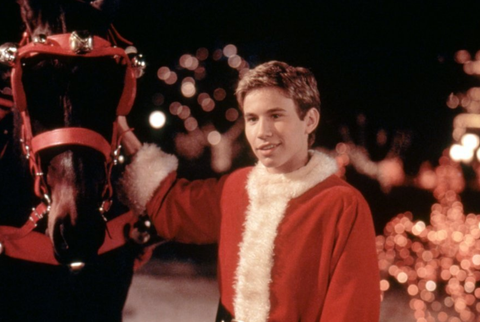 Jonathan Taylor Thomas in I'll Be Home For Christmas
Jonathan Taylor Thomas was one of the biggest heartthrobs of the '90s, so his role as cool-guy Jake in I'll Be Home For Christmas had tweens everywhere swooning when it premiered.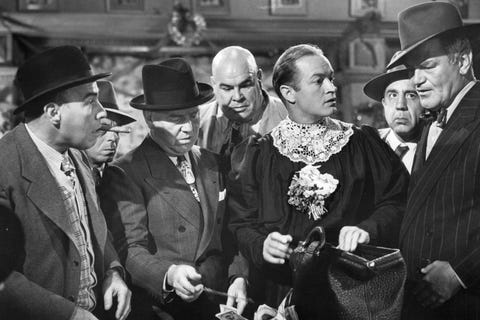 Archive Photos
Getty Images
William Frawley in Lemon Drop Kid
You're probably familiar with William Frawley as Fred on I Love Lucy, but before his days on TV, the actor starred opposite Bob Hope in the gangster Christmas movie, Lemon Drop Kid.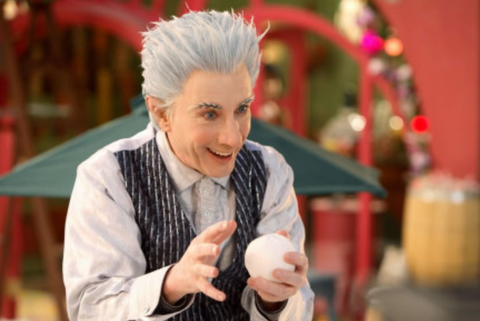 Martin Short in The Santa Clause 3
Martin Short rolled into the North Pole as Jack Frost in The Santa Clause 3—and brought some mischief along with him.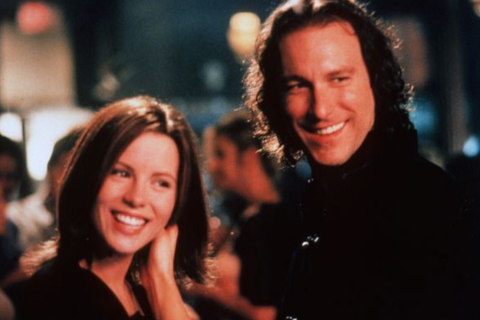 John Corbett in Serendipity
Why is it that John Corbett's characters never win at love? In 2001, Corbett starred as Kate Beckinsale's character's boyfriend in Serendipity, but it didn't pan out well for him.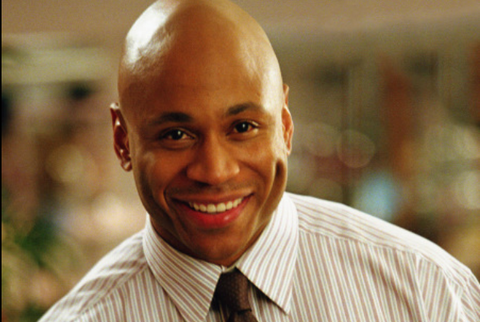 LL Cool J in The Last Holiday
The rapper turned actor took his crush on Queen Latifah's character in The Last Holiday to the next level when he trekked all the way to the Alps for her—now that's holiday love.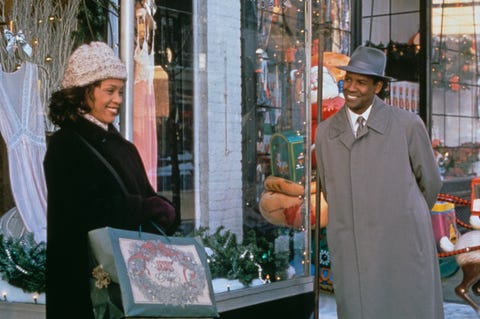 Fotos International
Getty Images
Whitney Houston in The Preacher's Wife
Legendary singer Whitney Houston returned to the big screen after her 1992 debut in The Bodyguard with a Christmas film. Houston stole the show alongside Denzel Washington in the remake of the 1947 film, The Bishop's Wife.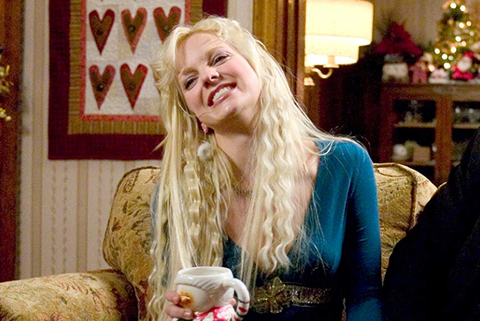 Anna Faris in Just Friends
We've all made the mistake of bringing the wrong person home for the holidays. Anna Faris is the epitome of this in Just Friends, in which she played Ryan Reynolds's character's crazy pop star girlfriend.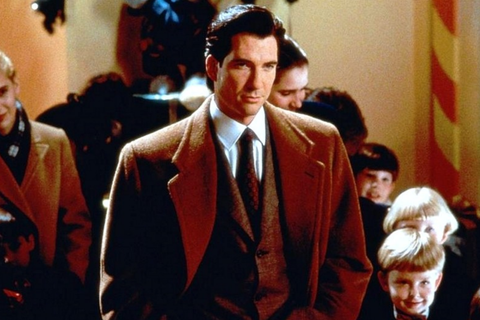 Dylan McDermott in Miracle on 34th St (1994)
Dylan McDermott spread the Christmas cheer as he wooed Dorey Walker and her 6-year-old daughter Susan, and served as Kris Kringle's defense attorney.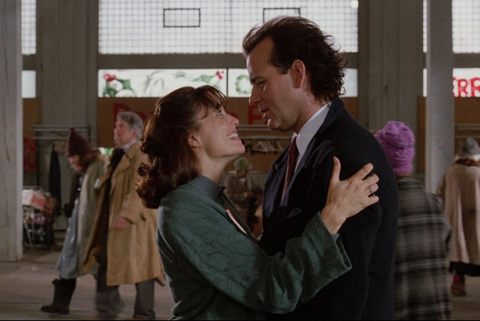 Bill Murray in Scrooged
Only Bill Murray could deliver a hilarious modern day version of Charles Dickens' A Christmas Carol and have it be completely ridiculous and brilliant at the same time.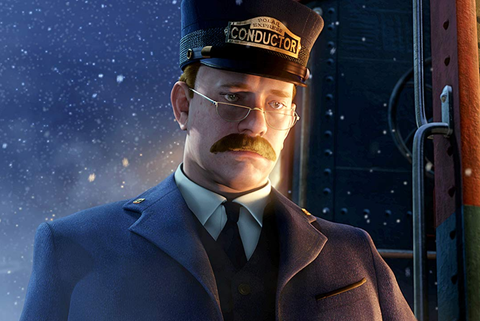 Tom Hanks in The Polar Express
Academy Award-winning actor Tom Hanks was tapped to voice the conductor when Warner Brothers decided to bring the classic holiday book The Polar Express to life in 2004.
This content is created and maintained by a third party, and imported onto this page to help users provide their email addresses. You may be able to find more information about this and similar content at piano.io