The Best Celebrity Halloween Costumes of All Time
With cash to spend and glitzy parties to attend, the sky's the limit!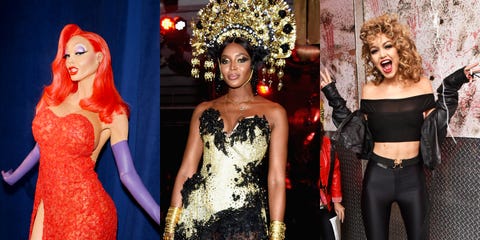 Halloween is the time for the sexy, the spooky, and the truly outlandish to shine. And Hollywood does not disappoint. Admittedly, celebrities have access to hair and makeup teams and designer wardrobes, but they're not resting on their laurels—check out this creativity! From Heidi Klum to Karlie Kloss, we've collected some of the best Halloween looks A-listers have ever spooked us with, ahead.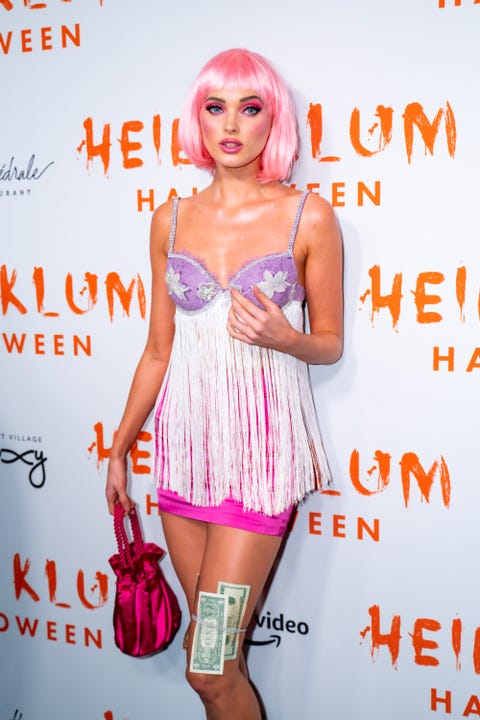 Elsa Hosk as Alice in 'Closer'
Here's Elsa Hosk channeling Natalie Portman's character in Closer (while proving she has good taste in movies).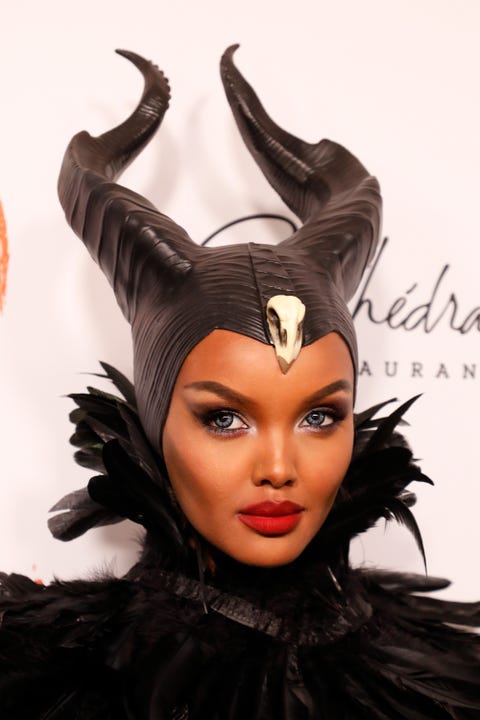 Halima Aden as Maleficent
Both Halima Aden and Angelina Jolie have the cheekbones to play this role.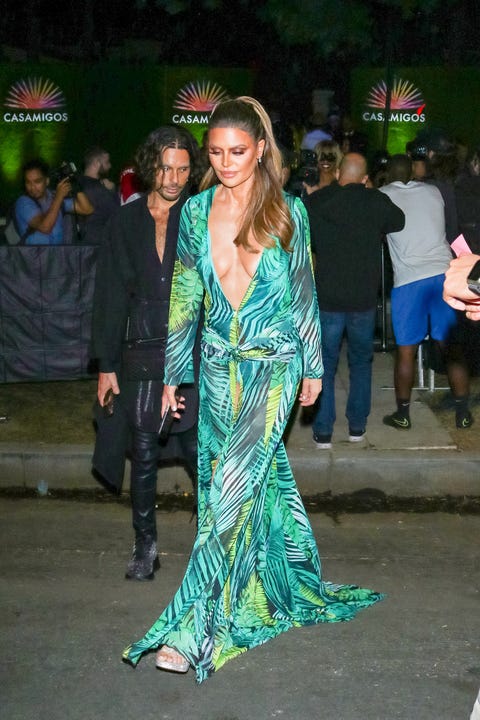 BG027/Bauer-Griffin
Getty Images
Lisa Rinna as Jennifer Lopez
Lisa Rinna channels J.Lo's iconic 2000 Grammy Awards look.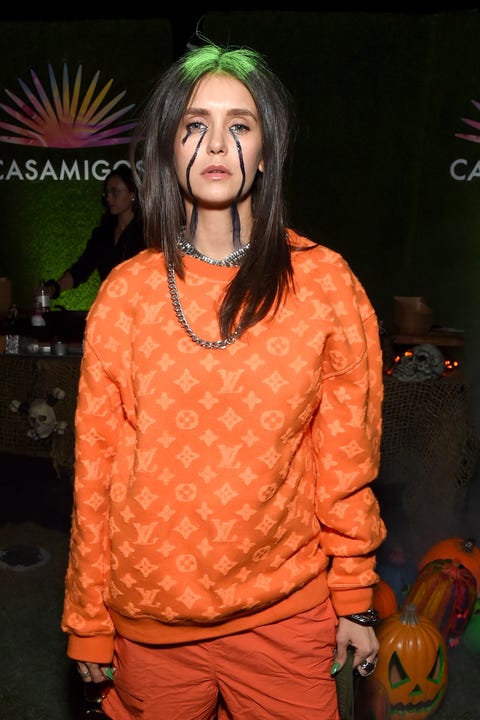 Michael Kovac
Getty Images
Nina Dobrev as Billie Eilish
Nina Dobrev giving her best "bad guy" impersonation.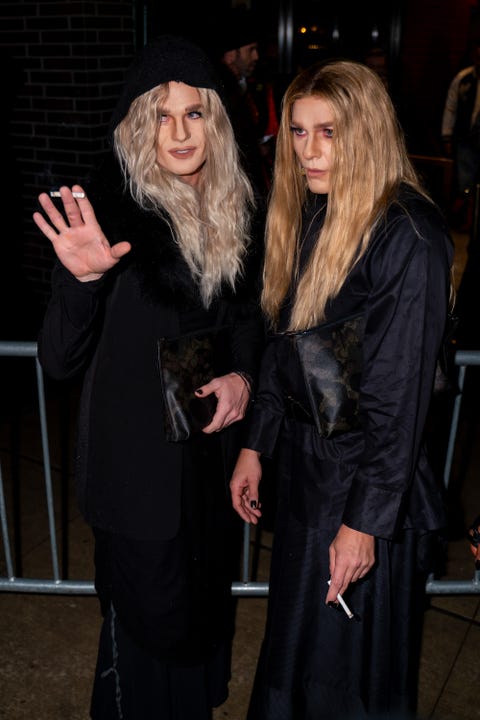 Neil Patrick Harris and David Burtka as the Olsen Twins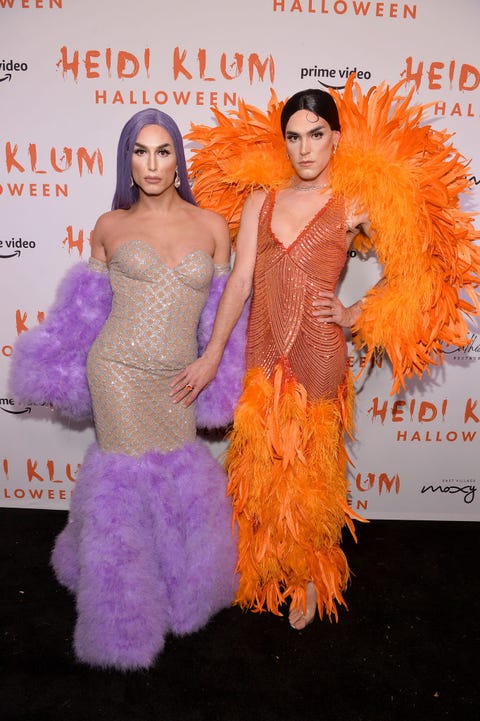 Benito Skinner and Terrence O'Connor as Kendall and Kylie Jenner
These two nailed the Jenner sisters' iconic Versace Met Gala looks.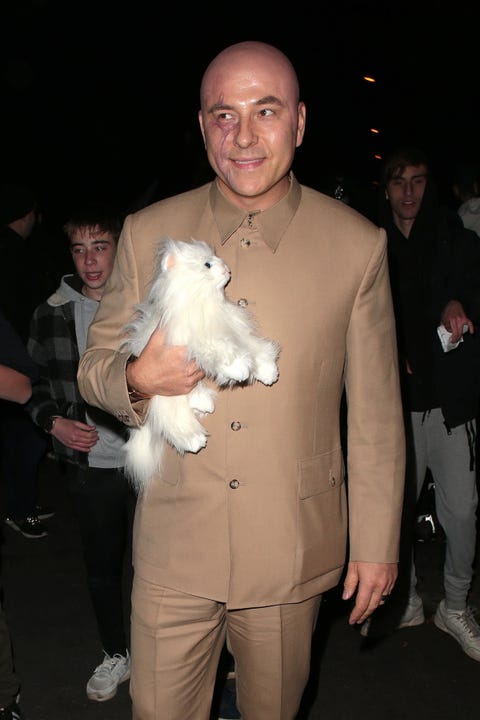 Ricky Vigil M
Getty Images
David Walliams as Doctor Evil
Mike Myers would be proud.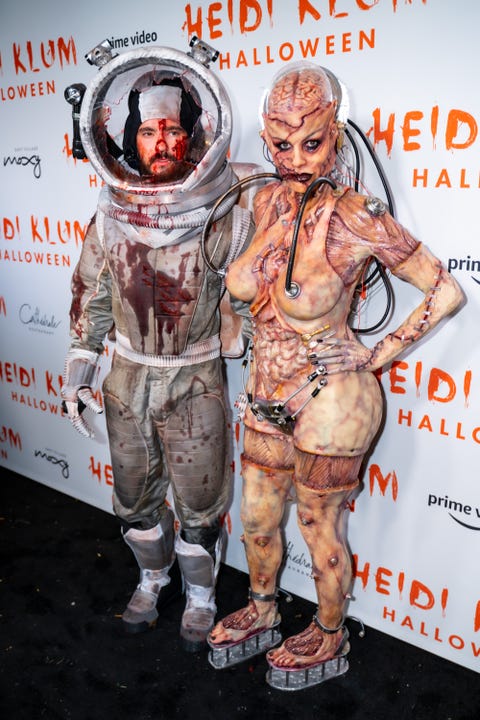 Heidi Klum as an Alien
Klum sat in makeup for 13 hours for this out-of-this-world transformation.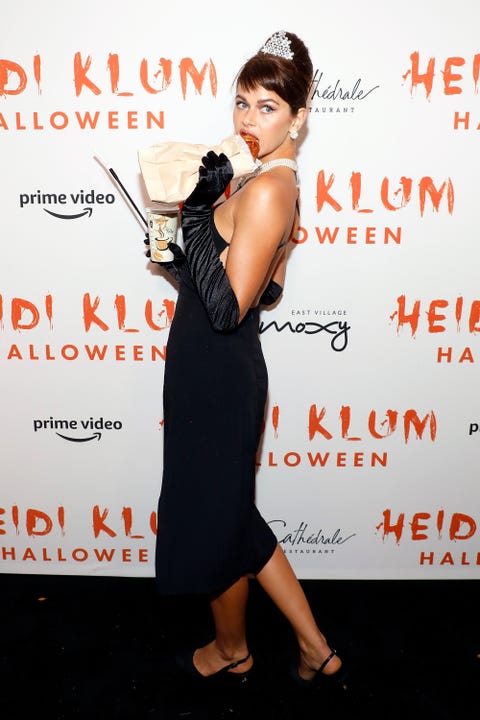 Georgia Fowler as Holly Golightly
Georgia Fowler pays homage to Audrey Hepburn in her iconic role in Breakfast at Tiffany's.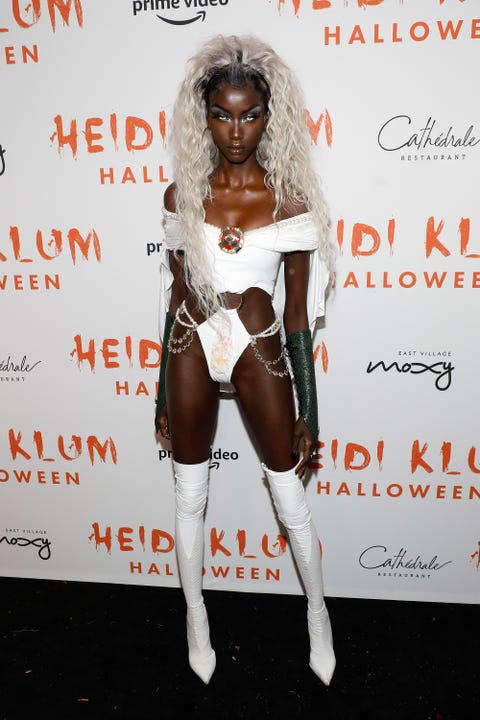 Anok Yai as Storm from 'X-Men'
The model sat in hair and makeup for seven hours to get ready for this look.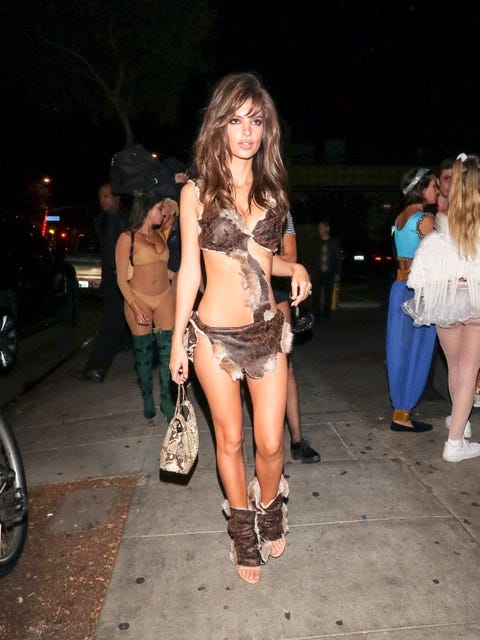 gotpap/Bauer-Griffin
Getty Images
Emily Ratajkowski as a Cavewoman
A fur bikini has never looked so good.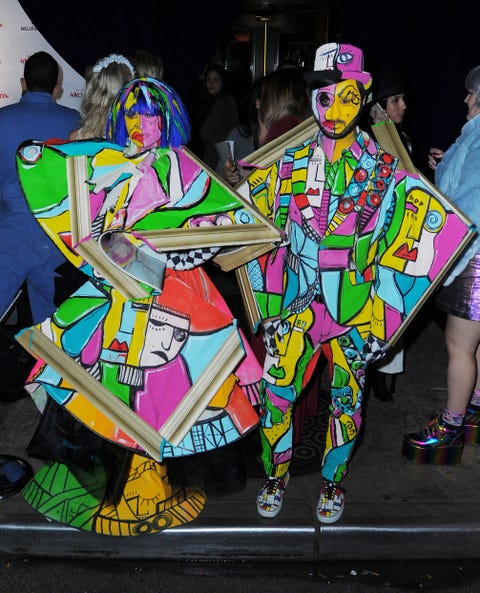 Christian Siriano and Brad Walsh as Picasso Art
Siriano and his (now ex) husband arrived to Heidi Klum's annual Halloween bash in their modern interpretations of Picasso pieces. DRAMA.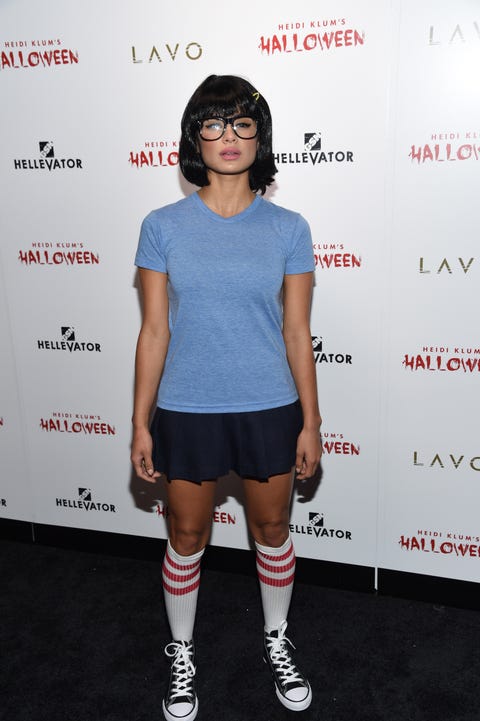 Diane Guerrero as Tina Belcher
The Orange is the New Black star was a dead ringer for the Bob's Burgers lead. We can only hope she talked about Boys 4 Now all night long.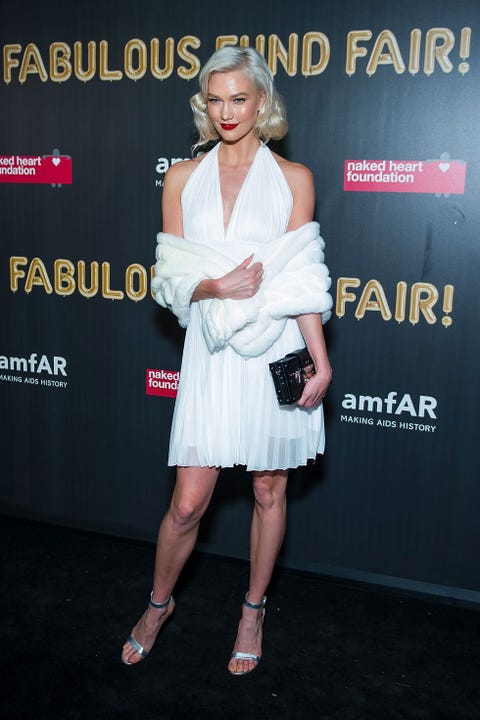 Karlie Kloss as Marilyn Monroe
Everyone's favorite supermodel rolled into a costume bash benefitting amfAR looking gorgeous in her Marilyn costume. Let's just hope she avoided subway grates.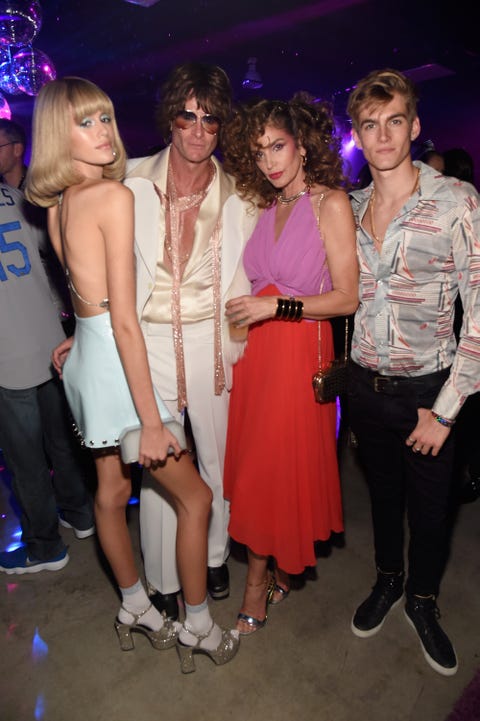 Cindy Crawford, Rande, Kaia, and Presley Gerber as '70s Icons
The Most Attractive Family Ever trick-or-treated together in a group costume, and it's truly epic. Check out Cindy's head of hair! Majestic!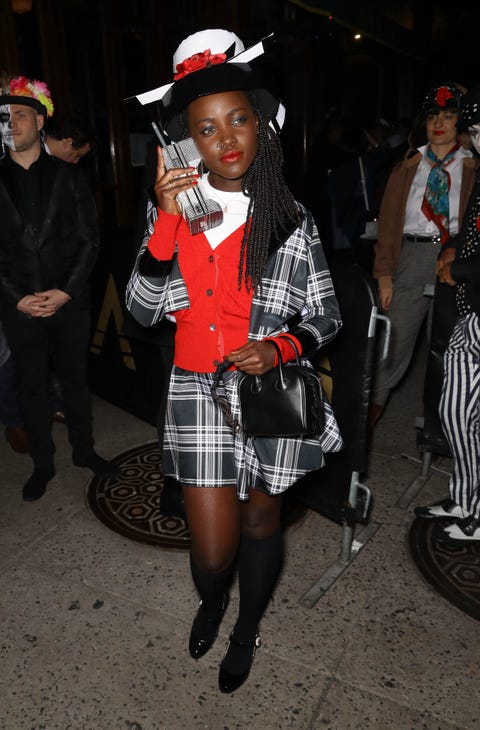 Lupita Nyong'o as Dionne from Clueless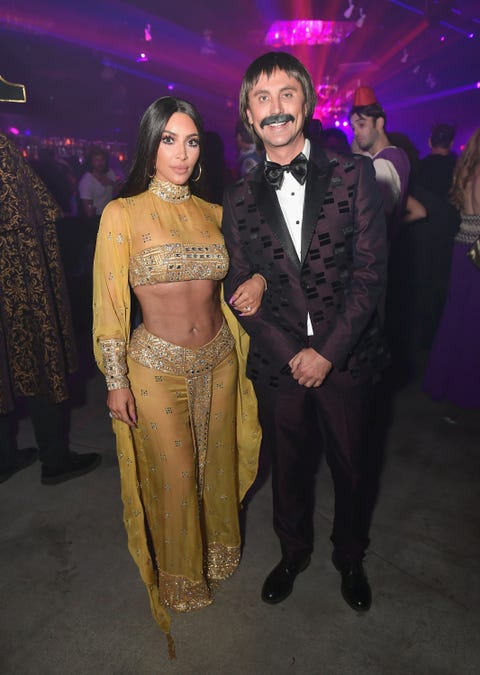 Kim Kardashian West and Jonathan Cheban as Sonny & Cher
Name a more iconic duo playing a more iconic duo. I dare you. We especially love Cheban's commitment to the look—the moustache seals the deal.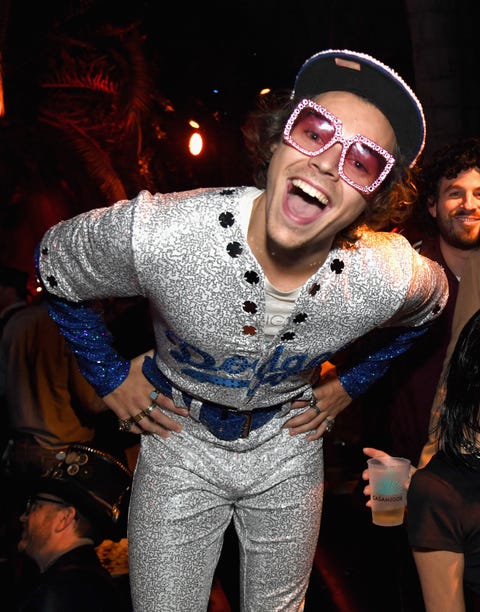 Harry Styles as a Dodgers Player
Complete with Gucci sunglasses.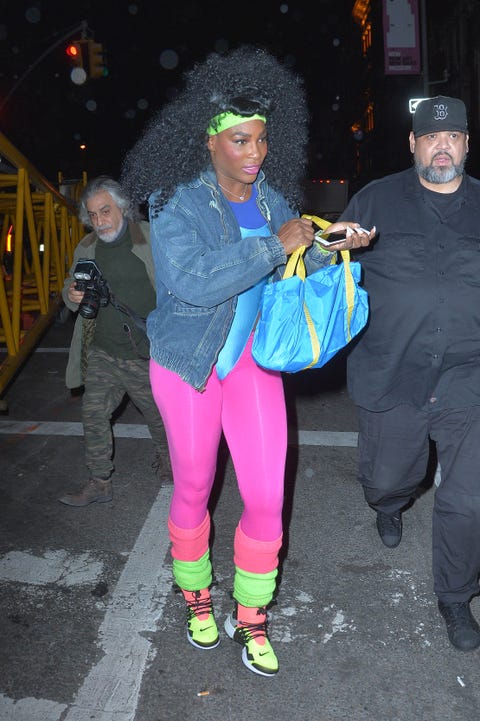 Serena Williams as a Jazzercise Instructor
Look at that WIG, but also look at the leggings! Williams makes the '80s look seem like it's a modern moment straight from the runway.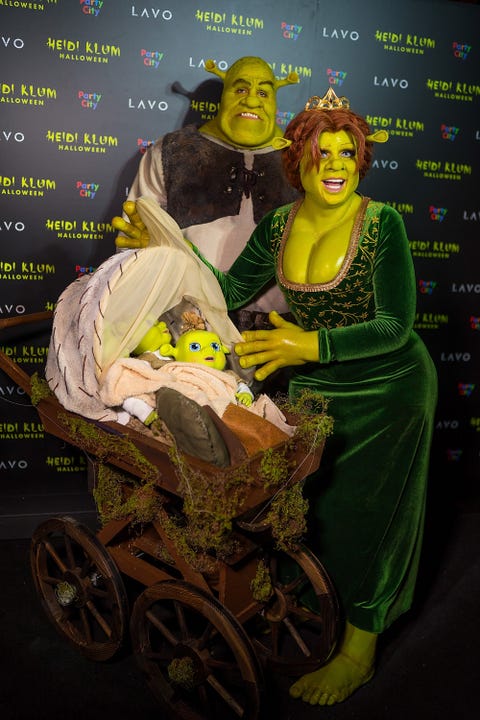 TheStewartofNY
Getty Images
Heidi Klum as Fiona from Shrek
Heidi Klum is the queen of Halloween for a reason - this look from Shrek doesn't dissapoint.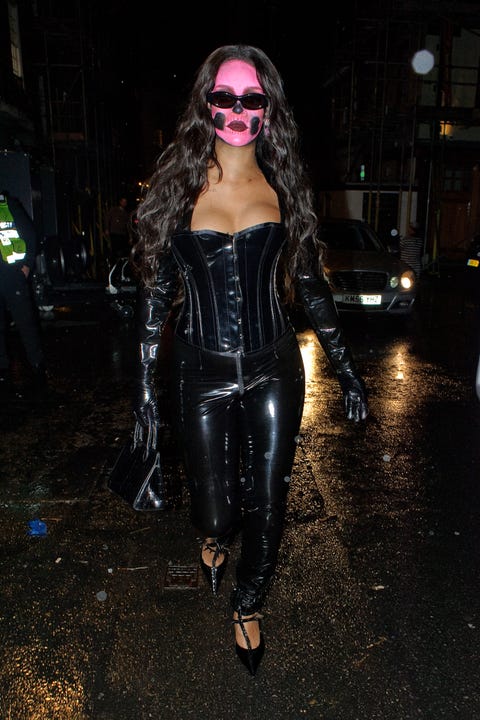 Rihanna in Skull Face Paint
Riri rocks a fill patent leather look with pink skull face paint.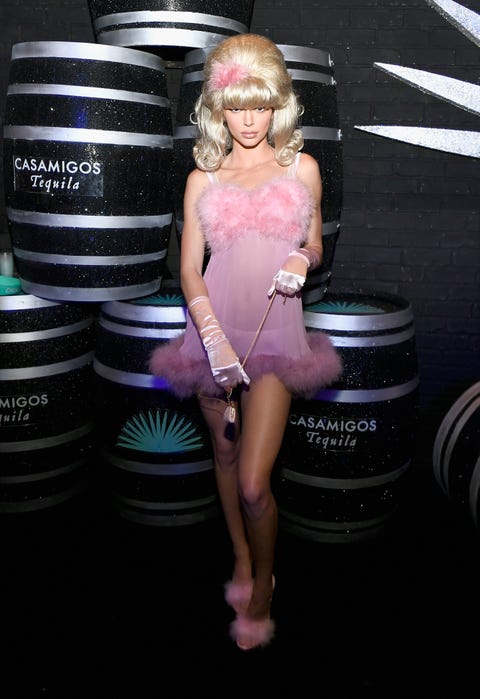 Kendall Jenner as Fembot from Austin Powers
Jenner has this Fembot costume down to a T.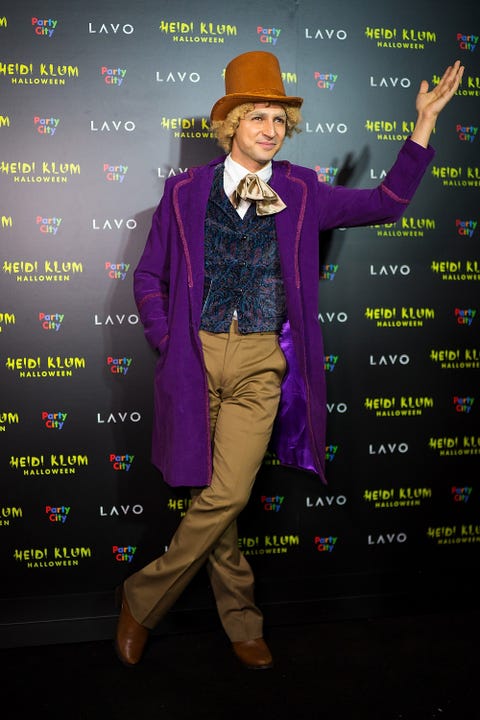 TheStewartofNY
Getty Images
Zac Posen as Willy Wonka
All that's missing is Veruca Salt.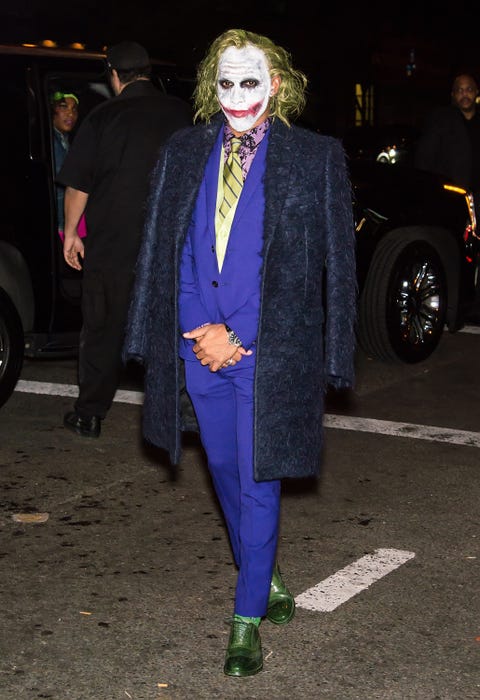 Gilbert Carrasquillo
Getty Images
Lewis Hamilton as The Joker
Hamilton nailed this iconic Halloween costume.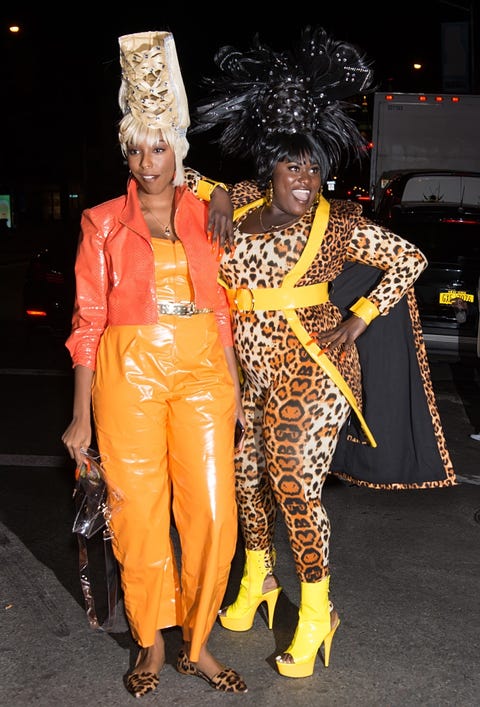 Jessica Williams and Danielle Brooks as Characters From 'B.A.P.S.'
"Livin' large and takin' charge!" And Williams and Brooks are doing just that in these costumes. Take a look at those headpieces and the jumpsuits, these two are the loudest (costumes) in the room.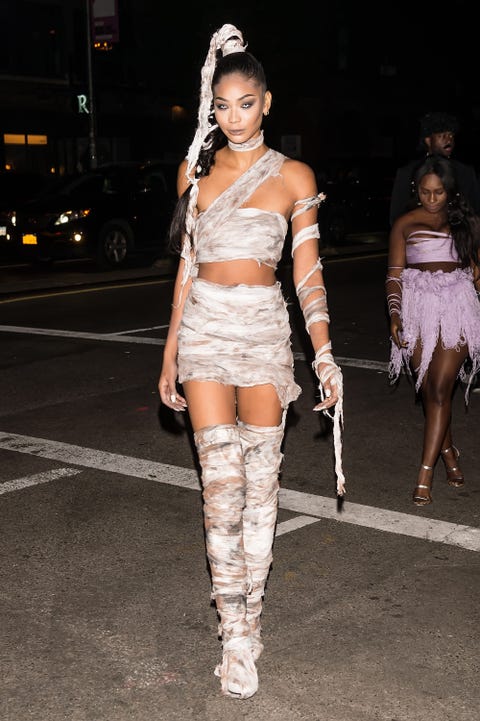 Chanel Iman As A Mummy
So spooky! The supermodel killed it in her mummy costume, somehow managing to be both terrifying and chic. Scary Chic: Your New Favorite Look.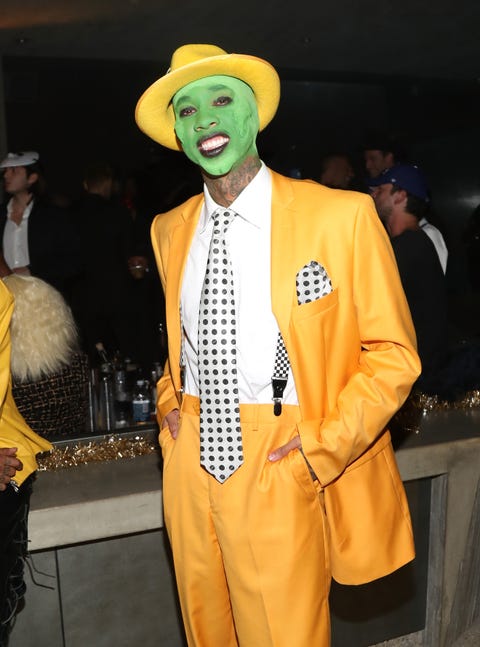 Tyga as The Mask
Tyga totally pulls off this look from the '90s Jim Carrey movie. If producers choose to reboot it sometime soon, Tyga's already got the costume. Give him a call, Hollywood!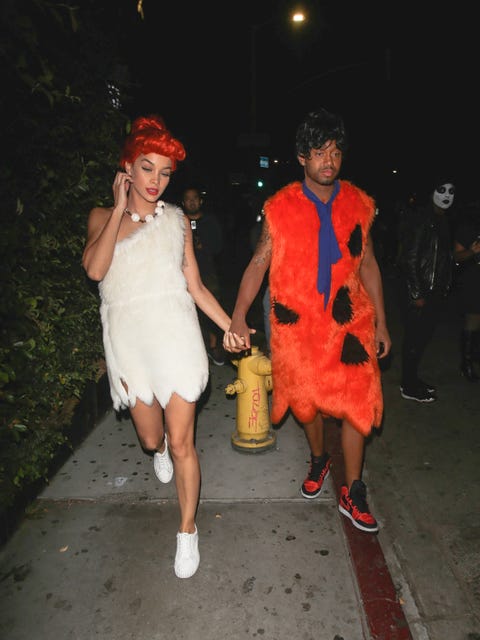 Jasmine Sanders & Terrence J as Wilma and Fred Flintstone
"Flintstones, meet the Flintstones." Sanders and Terrence J are just a modern stone-age family from the town of Bedrock. Not really, but how great is this costume?!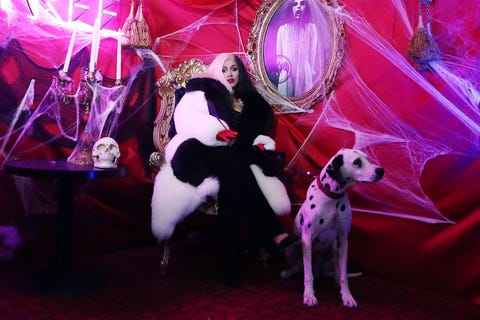 Cardi B as Cruella de Vil
The best part of this costume isn't just the dalmatian: It's Cardi's commitment. She won't be looking for puppies to make a coat out of, but she surely wins in terms of making a costume look couture.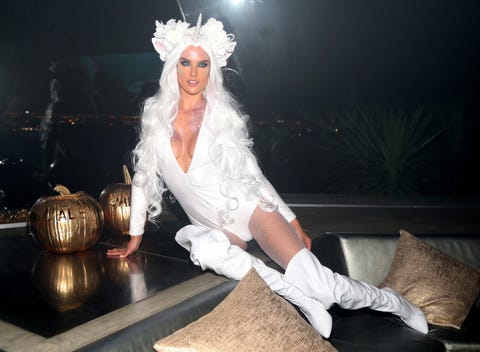 Alessandra Ambrosio as a Unicorn
This isn't your typical unicorn costume—this is a high-fashion unicorn, combining a bodysuit and a thigh-high boot to create a pure fantasy look.
This content is created and maintained by a third party, and imported onto this page to help users provide their email addresses. You may be able to find more information about this and similar content at piano.io