How Celebrities Are Celebrating Father's Day 2020
From Hollywood royalty to actual royalty.
Marie Claire Newsletter
Celebrity news, beauty, fashion advice, and fascinating features, delivered straight to your inbox!
Thank you for signing up to Marie Claire. You will receive a verification email shortly.
There was a problem. Please refresh the page and try again.
Today, people around the world are paying tribute to the fathers and father figures in their lives, and that includes celebs. From Hollywood royalty to actual royalty, famous people all over the planet are sending lots of love to the men who made them and shaped them into the people they are today. Here are some of the best Instagram posts from celebrities honoring dads for Father's Day, from kids sharing their love for their own dads to partners giving it up to the men helping raise their families to some famous dads themselves, reflecting on the day.
Scroll down for a handy guide to some of the very best celebrity Father's Day posts of 2020.

1. Michelle Obama
"Thank you for the way you love our girls—and all the young people in this country, no matter who they are or where they come from. We feel your warmth and generosity today and everyday. Happy Father's Day, Barack! ❤️"
2. Jessica Biel and Justin Timberlake
"To the dad who not only protects and provides but most importantly, PLAYS, and puts up with all our shenanigans. And teaches and guides and comforts and accepts and respects. Being a dad can sometimes be a thankless job, but today we hope you know how important you are in our lives. We love you forever and ever and a day. Love mom and Silas ❤️"
3. Prince William and Kate Middleton
"Happy Father's Day!
1. The Duke of Cambridge with The Prince of Wales at Sandringham in December 20192. Michael Middleton with his daughter Catherine.
First photo taken by The Duchess of Cambridge"
4. Chrissy Teigen
"Happy Father's Day to this fishing vest wearing hunk of man meat!! May your 1000 pockets be full of adoration and the endless gratitude from all of us who love you!! Love you, papa. Your scalloped potatoes should be at your doorstep at 5pm! 💕"
5. Michael B. Jordan
"Your father guides to your targets in life 🎯 You've been showing us the way since we were young . Thank you for continuing to guide us. Happy Father's Day , love ya Pops!"
6. Alex Rodriguez
"Feeling super blessed and grateful to have this bunch with me today. ❤️🙌🐶. Happy Father's Day to all the dads out there!!"
7. Naomi Campbell
"Happy Father's Day to my Papa @azzedinealaiaofficial !!! My forever inspiration, strength & heart , I MISS YOU TODAY AND EVERYDAY 🕊♥️ 🕊Blessings to all the amazing fathers in the world today"
8. Victoria Beckham
"Happy Father's Day Xx I love u so much xxx"
9. Victoria Beckham and the Beckham Kids
"Happy Father's Day @davidbeckham! We all love u so so much xxxx So many kisses from us all x we love u!!!! X @brooklynbeckham @romeobeckham @cruzbeckham #HarperSeven x"
10. Priyanka Chopra
"Maybe we both got it from our fathers ♥️🎶 #HappyFathersDay to everyone celebrating @nickjonas @papakjonas"
11. Nick Jonas
"Happy Father's Day to all the dads out there! My dad is and has always been my hero. Love and miss you @papakjonas. Dr. Ashok Chopra, I wish I would have had the chance to meet you. You raised an incredible daughter, and I'm so blessed we found each other. And to everyone not able to be with their fathers I'm thinking of you today and sending you love. 🙏🏼"
12. Kim Kardashian
"Happy Fathers Day to the best dad!!!! Thank you for making life so much fun! You give our kids the most awesome life! I love you so much!!!"
13. Jenna Dewan
"We laugh about it all the time and say..."Well Steve, how has your life changed in the last few years?" And that was before having a child in the middle of a worldwide pandemic...!I will never find the words to adequately express my love and gratitude for you. Watching you become a father is one of the greatest things I've ever experienced. The love and commitment you show us all and the innate badass fatherhood capabilities you just have in your back pocket...we are all so lucky and we love you so so so much...Happy Fathers Day!!❤️❤️❤️"
14. Gigi Hadid
"Happy Father's Day @mohamedhadid I love you sooooo much! Thank you for the best siblings, best food, best stories, and best laughs, Daddio ! 🌟(Ps. My appearance on @foodnetwork #beatbobbyflay tonight is dedicated to you— I can't say why yet, but you'll know 😉 Very fitting that's it's airing today !!!)"
15. Jennifer Lopez
"Having you in all of our lives is such a blessing. Watching you with all our babies makes my soul sing.Happy Father's Day macho bello!!! We love you so so much 💙💙💙 @arod"
16. Kourtney Kardashian
"Thank you for being the best daddy in the world, for instilling me with confidence and teaching me about true and unconditional love."
17. Mindy Kaling
"Happy Father's Day everyone! Father figures come in all shapes and sizes. I hope you're having a wonderful day with whomever provides that support and love to you and your family. My dad is too shy for me to post a picture of him, but I wanted to relay a fun fact about him. Since the day my dad brought me and my daughter Katherine home from the hospital, he has visited her. Every single day. Sometimes it's to push her on the swing for 45 minutes, sometimes it's a stroll around the block to look at snails. Even when I moved to New York or London for work, he Skyped with her on the phone or flew out to see her in person. I remember him taking her in a stroller around Soho "to look at all the shops". The first time he was unable to see her in person every day was during Covid, and then, for three months he met her outside a glass door in his mask and gloves at my house and talked to her. He would drop off homemade puzzles and Indian food. It's funny how you can love your own father even more by seeing how they love your kids. I'm so lucky to have him in my life. ❤️ What's something memorable your father or father figure has done for you?"
18. Paris Jackson
"happy fathers day papa t ♥️ i love you with all of my heart and i can't even begin to express my gratitude for all you've done. i owe you my life"
Celebrity news, beauty, fashion advice, and fascinating features, delivered straight to your inbox!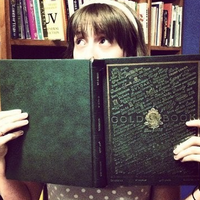 Kayleigh Roberts is a freelance writer and editor with more than 10 years of professional experience. Her byline has appeared in Marie Claire, Cosmopolitan, ELLE, Harper's Bazaar, The Atlantic, Allure, Entertainment Weekly, MTV, Bustle, Refinery29, Girls' Life Magazine, Just Jared, and Tiger Beat, among other publications. She's a graduate of the Medill School of Journalism at Northwestern University.