Every Single Time a Celebrity Has Successfully Worn Denim-on-Denim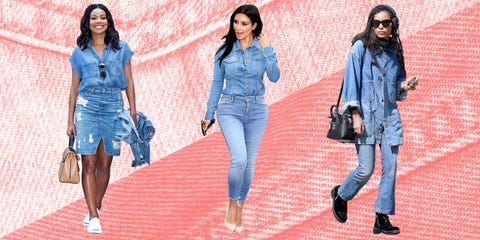 When confronted with the words "denim-on-denim," terrifying visions of Britney Spears and Justin Timberlake probably flash before you're eyes. But if the last couple years have taught us anything, it's that one can wear denim-on-denim without inexplicable rhinestones and random alternate-denim patches. And hey—if you're still on that patchwork grind, no worries, there's hope in the form of Kendall Jenner.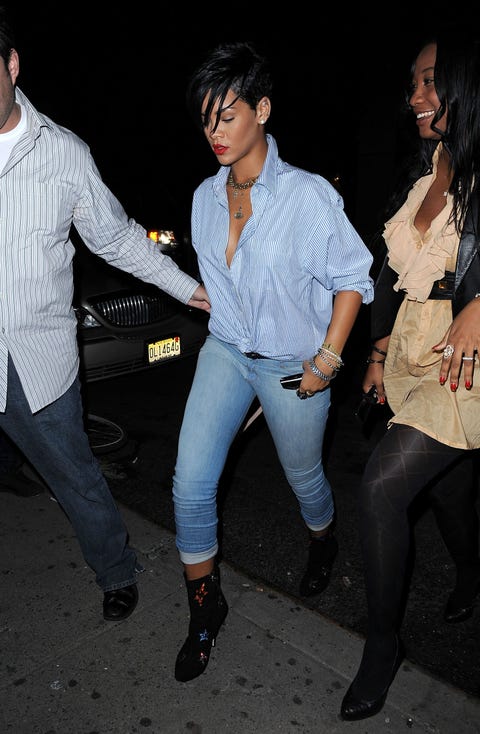 Rihanna 2009
We know, we know: it's not the best. But if you think about it hard enough, it's also not the worst.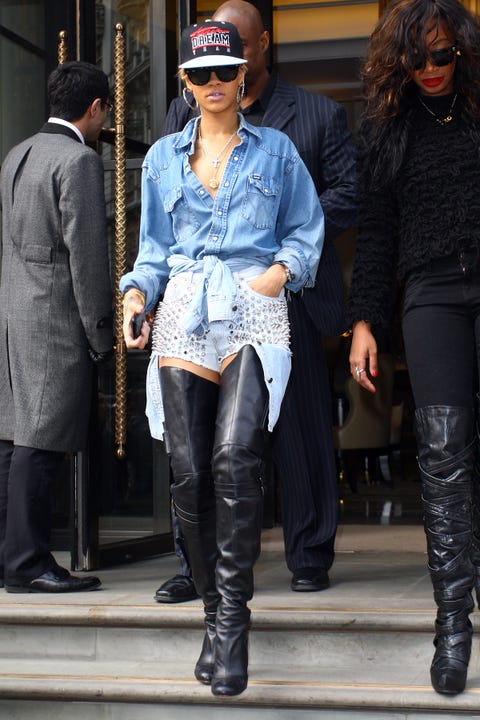 Rihanna 2012
In case you're thinking "wait, this outfit needs even more denim," please note that Rihanna tied a denim blouse around her waist.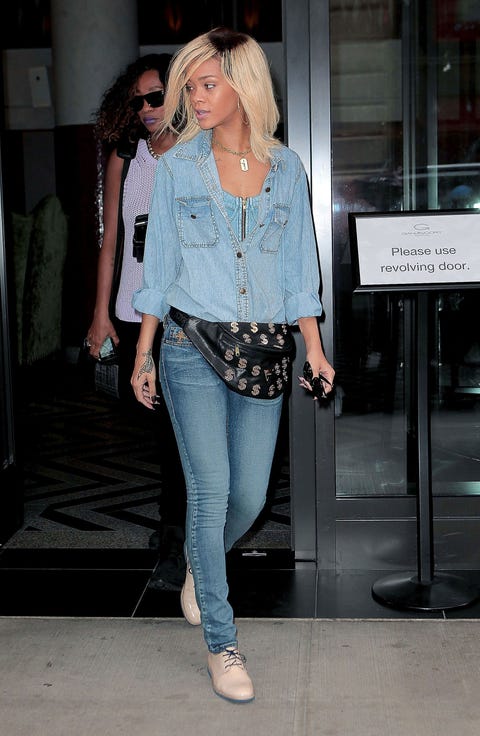 Rihanna 2012
We want to talk about denim, but all we see is this massive fanny back, so...moving on.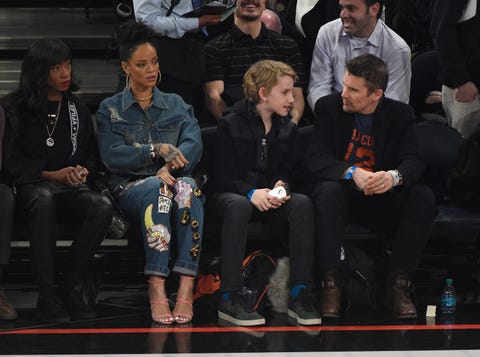 Rihanna 2015
When experiencing denim-related doubt, simply iron on a bunch of patches. As the saying goes, more patches, less problems.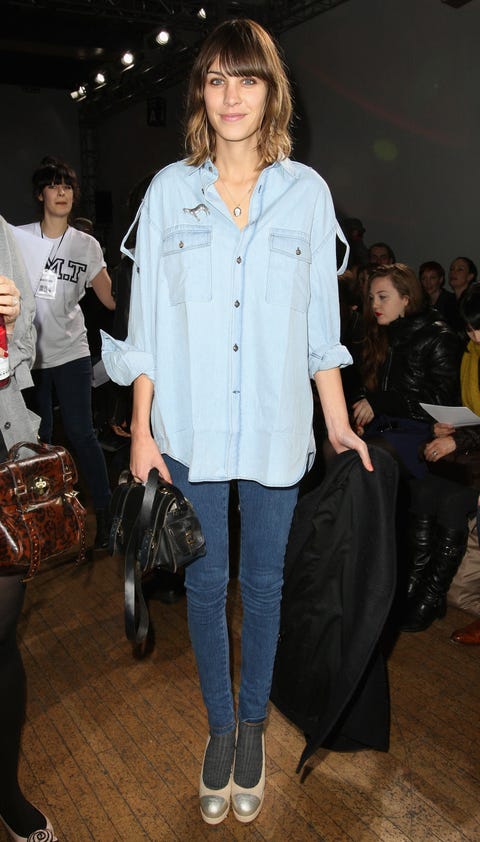 Alexa Chung 2010
Contrasting colors help break up the outfit, but more importantly, socks with pumps appear to be happening here.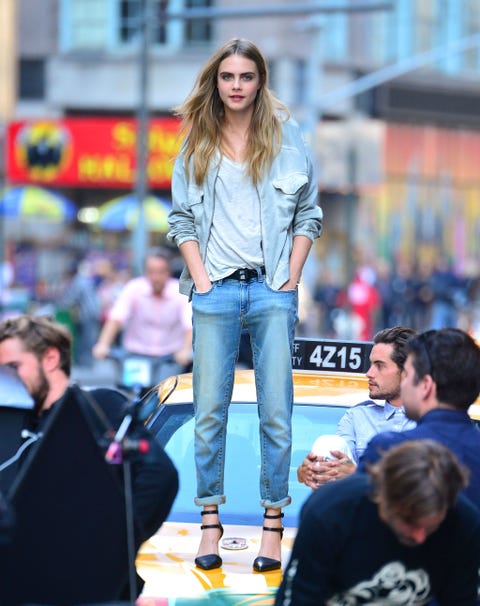 Cara Delevingne 2013
Strappy heels make this ultra-laid back denim outfit fancy AF, while the white tee is a welcome break from monochrome.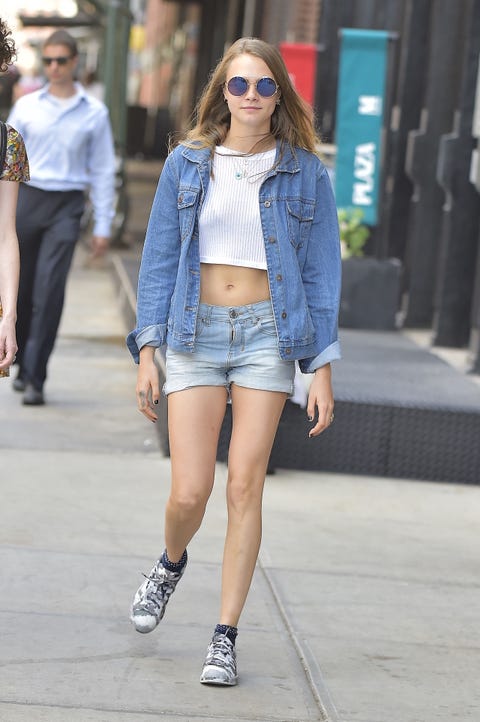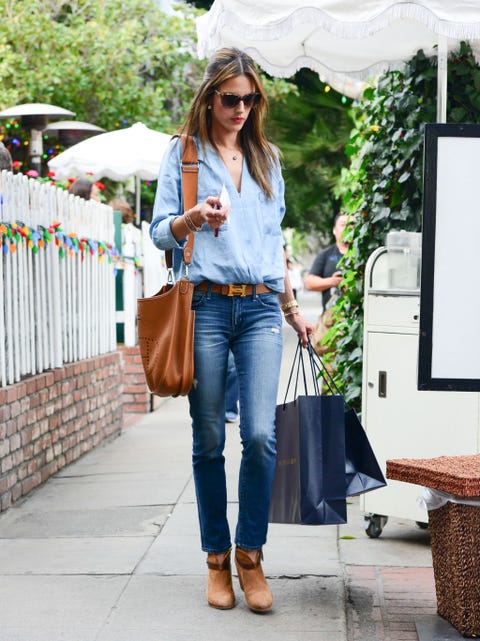 Alessandra Ambrosio 2013
Denim-on-denim is just, like, a lot of denim—but note how expertly Alessandra breaks up the look with three different incarnations of brown leather.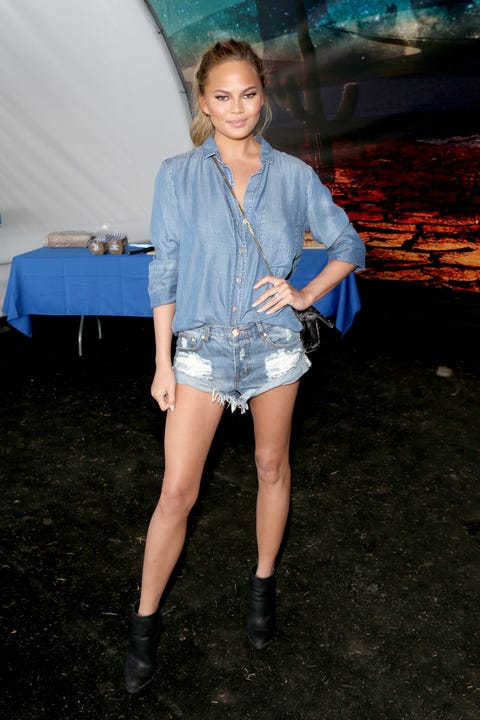 Chrissy Teigen 2015
Chic black booties like Chrissy's allow denim fans to wear denim-on-denim without being all, "GUYS, DENIM!"
Gwen Stefani 2015
Note to everyone: wear bold red lip while sporting slouchy denim jumpsuit.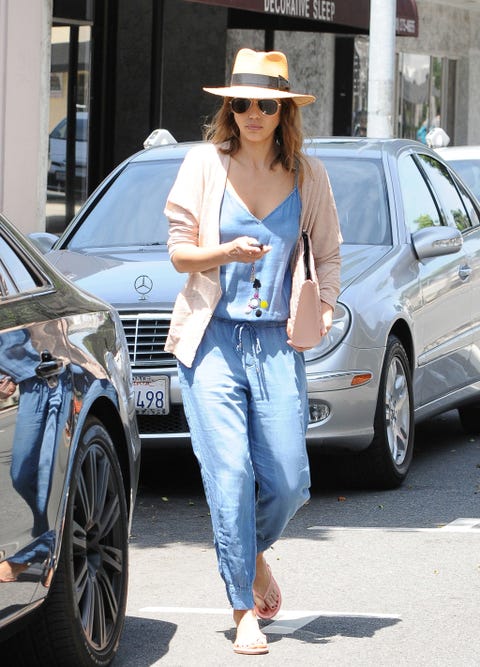 Jessica Alba 2014
Or pull a Jessica Alba and pair your jumpsuit with a fedora. Either way.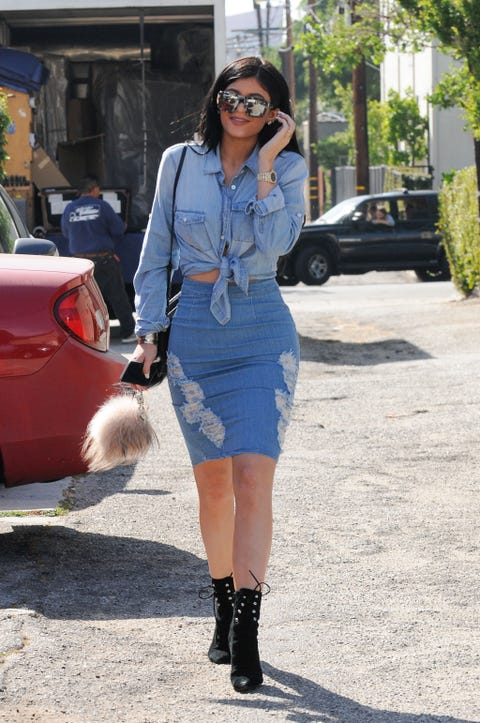 Kylie Jenner 2015
While it's unclear if Kylie's holding a Fendi purse or a small baby Ewok, what is clear is that she's the embodiment of denim goals.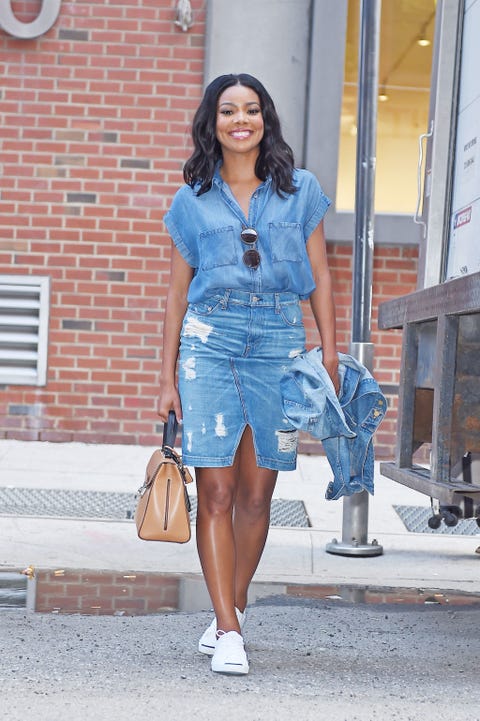 Gabrielle Union 2015
That's right, Gabrielle's holding a denim jacket in her hand. Denim-on-denim-on-denim.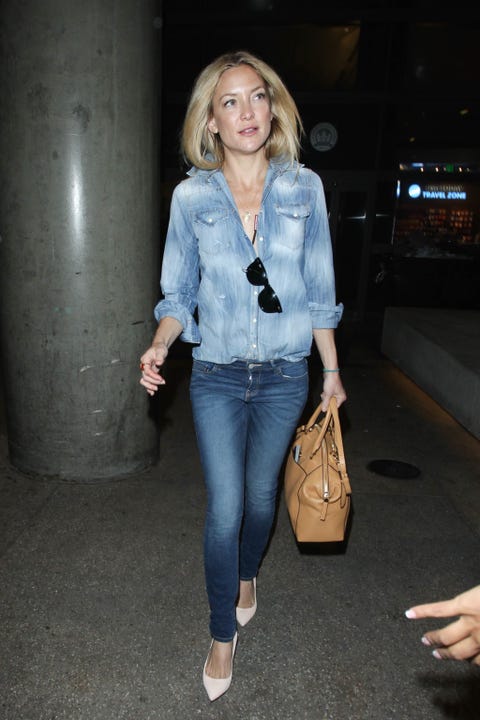 Kate Hudson 2015
More proof that mixing washes is a must.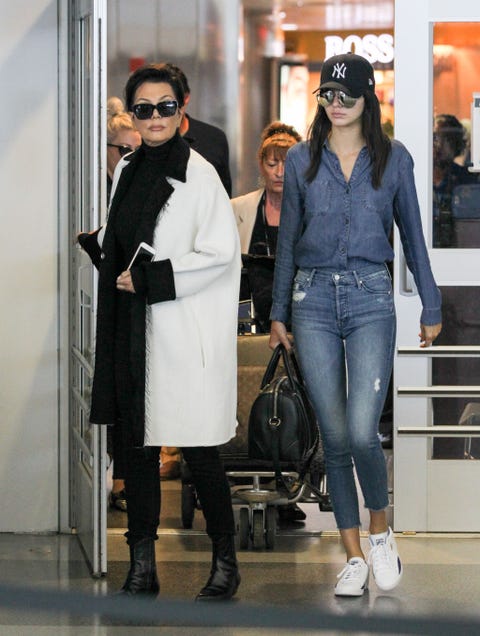 Kendall Jenner 2015
Wait, we take it back, Kendall just proved that monochrome washes are totally superior. Everything is a lie.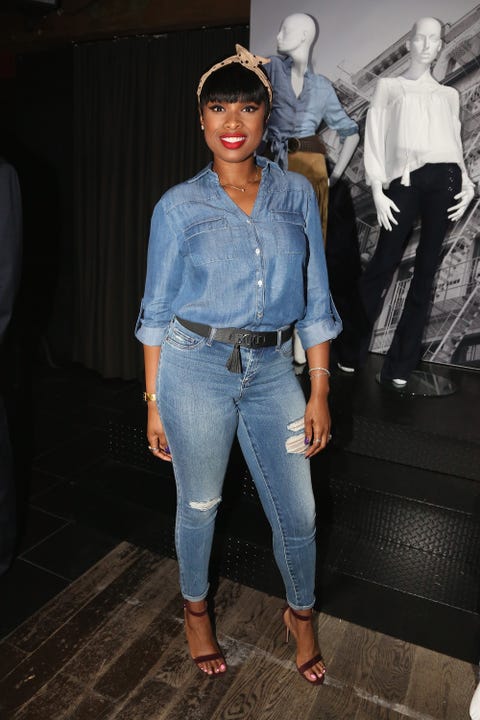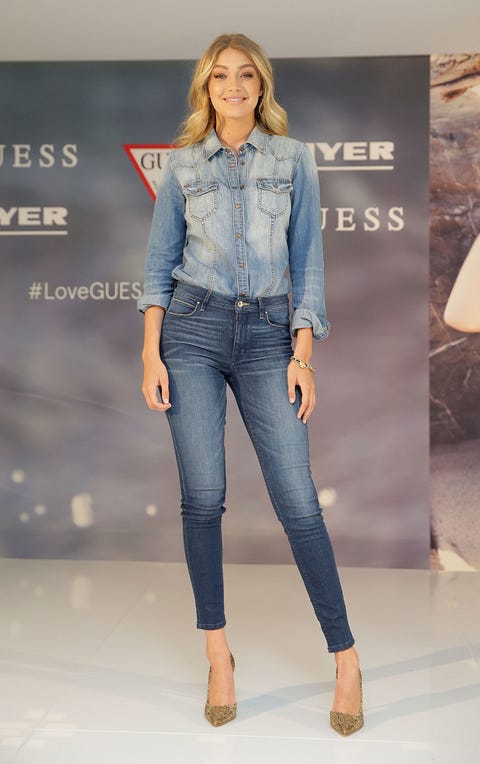 Gigi Hadid 2015
Gigi's making a case for form-fitting denim blouses, and she's making it well.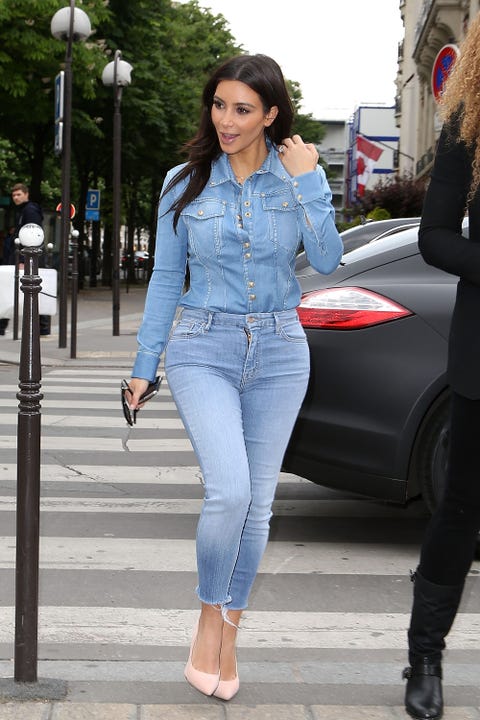 Kim Kardashian 2014
In which Kim turns the Texas Tuxedo into the Parisian Tuxedo.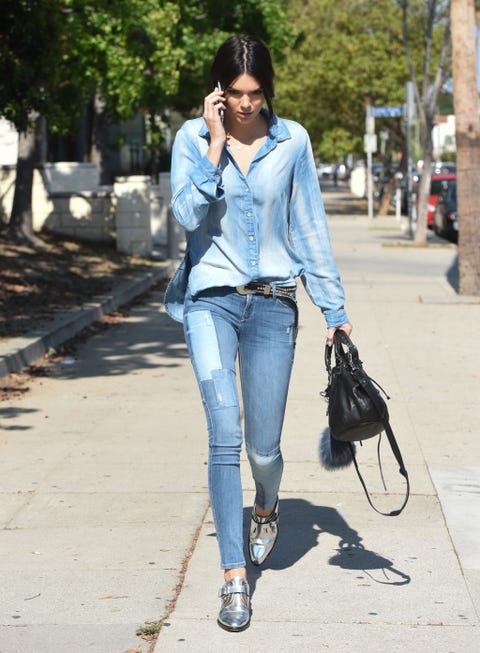 Kendall Jenner 2015
See? Told you Kendall could pull off denim patches.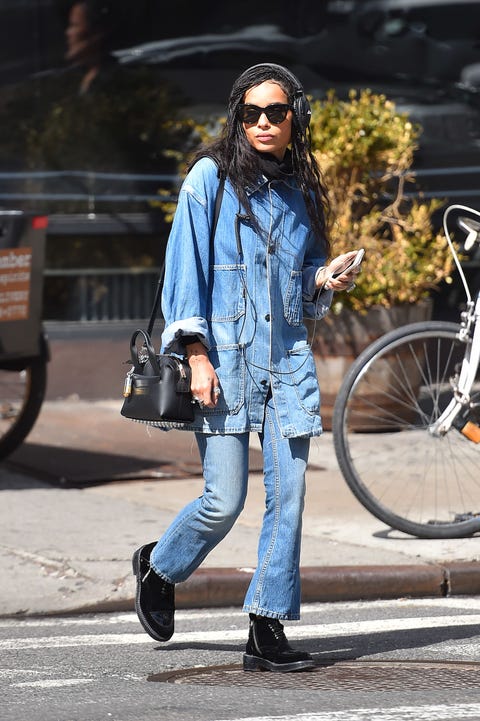 Zoe Kravitz 2016
Two words: Cropped flares. One other word: Yes.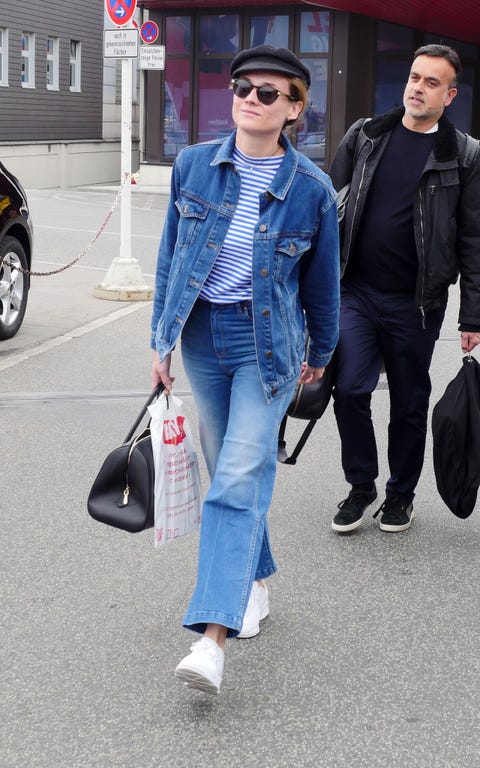 Diane Kruger 2016
That feeling when you're not sure about your all-denim outfit, but then you're just like "f*ck it, where's my newsboy cap?"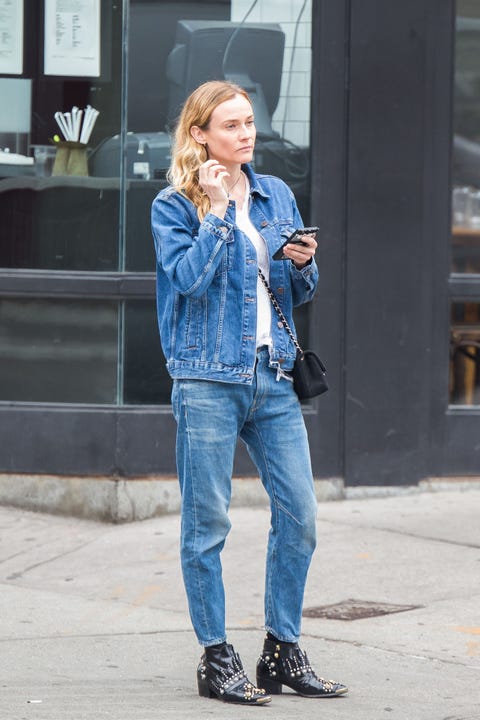 Diane Kruger 2016
This looks is straight out of a '90s Gap ad, and we mean that in the best way possible.
Miranda Kerr 2016
There's a reason this photo was last on our list. (Because best for last, in case that wasn't abundantly clear.)
This content is created and maintained by a third party, and imported onto this page to help users provide their email addresses. You may be able to find more information about this and similar content at piano.io