Watch Blondie's Live YouTube Concert
Give us a studio recording of "Heart of Glass" and we'll be happy; give us a live performance by Blondie, and we'll be even happier. Check out YouTube Presents October 10 at 4 p.m. EST for a concert live from the New York City Google offices.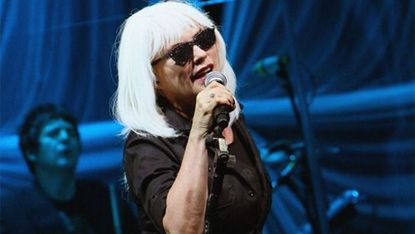 (Image credit: Jay West/WireImage)
Whether you're a child of the '80s, a modern day karaoke queen, or simply an avid fan of the band since the mid-'70s, Blondie is a musical group that holds a special place in all our hearts. First started in 1974 in New York City, the band was a pioneer for the punk and New Move movement whose influence can still heard in concert halls, on the radio, and in the Marie Claire office.
Don't miss out on your chance to hear "Heart of Glass" and "Atomic," as well as hits from their 2011 studio album, "Panic of Girls," live on October 10 at 4 p.m. EST. Chances are, you'll find us bobbing your heads to the sweet tunes of the '80s, '90s, 2000s — well, you get the point. Plus, look for MC's very own Music Editor, Sergio Kletnoy, as the host of the concert and following Q&A session!
Bookmark http://www.youtube.com/presents (opens in new tab), and tweet Blondie your thoughts after the concert at @BlondieOfficial.