Controversial Game of Thrones Nude Scene Is HAPPENING
Cersei Lannister will bare all on the streets of Dubrovnik, Croatia.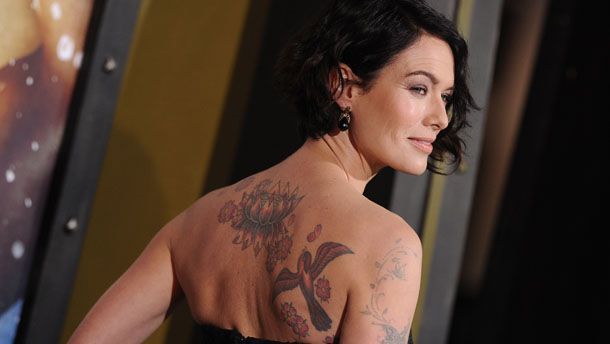 (Image credit: Archives)
With controversial scenes brimming with incest, deception, and murder, it only makes sense that Game of Thrones would cause a stir off screen as well. The latest drama came from a nude scene that producers wanted to be shot in a Croatian church. As you can imagine, religious authorities were less than thrilled about the prospect of a nude woman traipsing around their house of worship.
The nude woman in question is Cersei Lannister, better known in real life as Lena Headey. The scene would require Cersei to wander the streets of Dubrovnik, as well as inside a local church in her birthday suit. But GoT producers wouldn't let the church shut down the scandalous scene so easily. The two parties finally came to an agreement, thanks to the Croatian film commission. Cersei will be allowed to walk the streets of Dubrovnik naked, but instead of filming inside the church, those scenes will be filmed in a faux set, instead of the hallowed halls of a church. It seems that not even a man of God can stop Game of Thrones from stirring up drama.
More on Game of Thrones:

The 7 Moments That Got Us Hooked on Game of Thrones





18 Shots of the Game of Thrones Cast at Its Photogenic Best






The Best Braids in Game of Thrones





Marie Claire's Game of Thrones 'Fire & Ice' Cocktail
Diana is a producer at ELLE.com. She previously wrote for MarieClaire.com. Diana is a Syracuse grad and a Chicago native, and therefore a pro at dealing with cold weather. She's also an Anglophile, which means she love all things British—especially Downton Abbey, London, and Will and Kate (and Prince George!)