Marie Claire's Game of Thrones 'Fire & Ice' Cocktail
Cheers to our favorite bloodthirsty drama!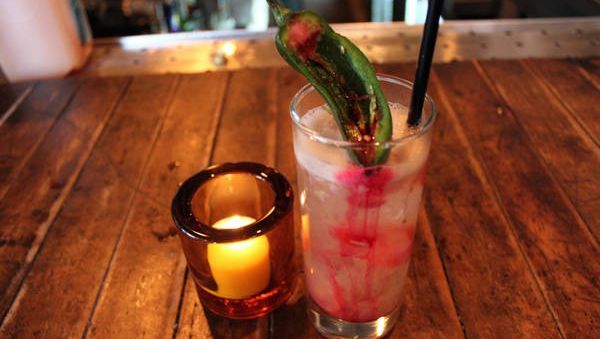 (Image credit: Archives)
A wise man — okay, Tyrion Lannister — once said, "It's not easy being drunk all the time - everyone would do it if it was." We concur, especially when it comes to those sacred Sunday nights in which a new episode of Game of Thrones airs. If you're sipping the right drink, one is plenty.
With this mantra in mind, we tapped our friends at Stolito dream up a GoT-inspired cocktail to toast the beginning of Season 4. Brand ambassador Lindsay DiFulvio Eshelman came up with the "Fire & Ice," a drink equal parts spicy and icey, with garnishes befitting of our favorite bloodthirsty drama.
Get shaking and stirring, below, and remember that Game of Thrones Season 4 premieres this Sunday, April 6 on HBO.
Fire & Blood
Ingredients:

2 ounces Stoli® Hot
2 cherry tomatoes, plus extra to garnish
3/4 ounce fresh lemon juice
1/2 ounce simple syrup
Garnish:
1 jalapeno pepper
1/2 Beet Juice or red food coloring

Directions:

1. Muddle cherry tomatoes in a shaker
2. Add vodka, lemon juice and simple syrup and shake with ice
3. Strain into rocks glass over ice
4. Garnish:
a. Cut jalapeno pepper in half
b. Place on top of cocktail and drip beet juice or red food coloring down pepper until desired effect is achieved