'Downton Abbey' Star Allen Leech Addresses the Possibility of a Mary/Branson Romance
Give the people what they want, Fellowes!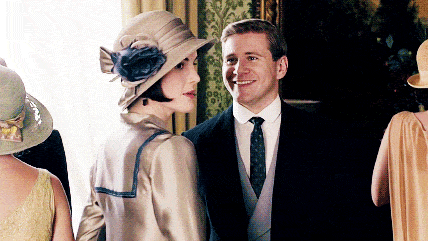 (Image credit: Archives)
Allen Leech, who plays chauffeur-turned-aristocrat Tom Branson on Downton Abbey, was on Reddit for an AMA this afternoon, answering everyone's burning DA questions (and, as is the tradition with these things, a few absurd ones).
One of the most juicy rumors for Season 5, which is playing in the U.S. right now, is the possibility of a romantic tryst between Mary and Branson. After all, Mary started out hating him, and now holds him in high esteem, which is how basically all her love affairs seem to start. And this season is making it very clear that the only people the two can really confide in is each other. So, what does Leech have to say about the possible pairing?
"I think Mary and Branson have become kindred spirits in the fact that they both lost in the same way, far too soon. I think they are good friends, I could never see it moving past that. I think part of Tom will always be slightly scared of Mary."
Womp womp. Shattered as we are, there is good news! Despite all of the very aggressive indications that Branson will be leaving Downton forever, Leech does seem to hint that he'll be in Season 6, leaving his options of salacious liasons wide open.
"I think Branson's home is Downton Abbey, and I hope Julian thinks so too," he wrote.
Other interesting tidbits we learned:
He's totally a dog whisperer and he was Isis' favorite person on set.
He wants to be in a series with Mathew Goode called The Goode Life in which they are both "goode cops."
He's totally a "Cumber-bitch." #preach
You should also check out:
Noooo: 'Downton Abbey' Might End This Year!
The 'Downton Abbey' Ladies Play a Game of Cards Against Humanity That Will Make You Blush