Your First Look at Joseph Gordon-Levitt as Edward Snowden
This Oliver Stone-directed movie is going to be huge.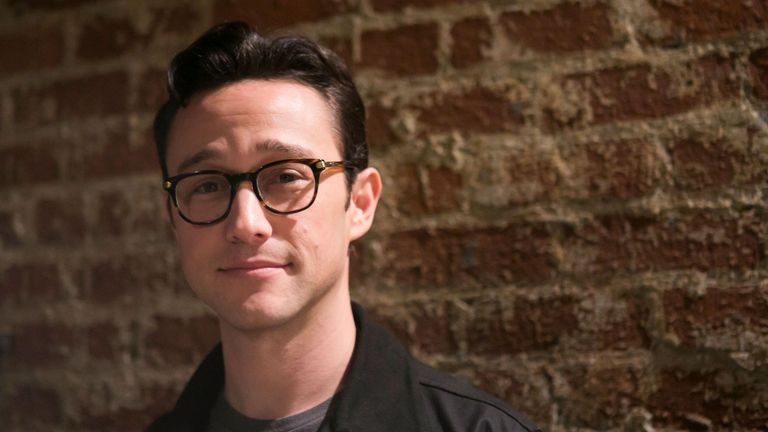 (Image credit: Archives)
Food for thought: Where has Joseph Gordon-Levitt been hiding? It feels like we haven't seen him since 500 Days of Summer made us feel all the things about romance. But now he's come out of hibernation to remind us he's a hella good actor.
JGL's hard at work filming Oliver Stone's Snowden—a fictionalized biopic of computer whiz Edward Snowden who leaked information from the National Security Agency to the public—and Gordon-Levitt just released a first look at his character:
"I was surprised when I first learned this about Snowden—that he enlisted in the US Army in 2004. He wanted to go fight in Iraq, but during basic training at Fort Benning, he broke both of his legs and received an administrative discharge. After that, he was still determined to serve his country (love him or hate him, you gotta admit the guy's strong-willed) and so he ended up getting a job at the CIA, which is where his career in Intelligence began," wrote Gordon-Levitt on his Facebook page.
"Today's scenes felt like a really good way to start this shoot. It was hard, but of course, nowhere near as hard as real basic training. And me, I'm just honored and excited to be doing a soldier sequence with Oliver. I keep saying to myself: 'fuck, this guy directed Platoon!'"
Is it too soon to pre-order tickets? No, right?
You should also check out:
Joseph Gordon-Levitt Just Married the Coolest Woman Ever
Joseph Gordon-Levitt Perfectly Explains Why He's a Feminist
The Famous Men Supporting the #HeForShe Gender Equality Campaign