Did Lena Dunham Just Sort-Of Propose to Jack Antonoff?
Or rather, propose that he propose?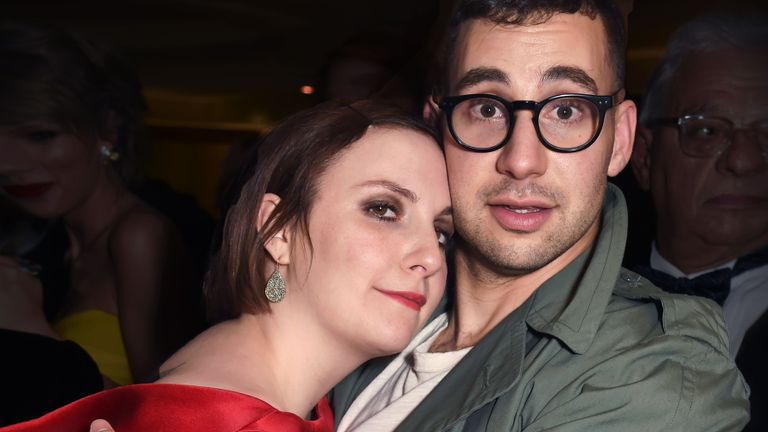 (Image credit: Archives)
Vocal gay-rights supporter Lena Dunham said earlier this year that she refused to get married until same-sex couples all across the country had the same right. Which, in case you've managed to avoid the internet and any speaking human beings for the past four and a half hours, happened—to much exultant fanfare—today.
Because she is amazing/loves us, Dunham wasted all of, like, two minutes before giving longterm boyfriend Jack Antonoff the ol' yoohoo.
Ahem, the chronology:
First, a lovely response to SCOTUS's landmark ruling...
Next, an expectedly Dunham-y spin...
And then, the fated tweet.
May we all enjoy this special period of time in which the internet sits on pins and needles until there is ring.
As the editor of Cosmopolitan, Jess oversees the editorial for all of Cosmo's efforts across print, digital, video, and emerging platforms. Previously she served as the digital director of Marie Claire, where she tripled the readership, and she's held print and hybrid posts at Glamour and Teen Vogue. In 2013 she launched an interactive e-commerce platform for a fashion-tech startup, and in a former life she was a ballet dancer and NYU film student. She lives in Manhattan with her scruffy dog George.