Here's What It's Like to Be an Electro-Violinist It Girl
Electro-violinist and songstress Margot's 9-5 isn't *exactly* your average work day.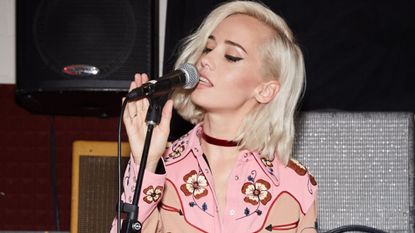 (Image credit: Marie Claire)
Take everything you thought you new about #goals and throw it out the window, because Margot is redefining everyone's favorite hashtag. The classically trained violinist and member of disco-centric duo The Dolls promises she's "the ultimate nerd," but her life is full blown rockstar. Here, Margot takes Marie Claire through her daily New York grind—from her ultra relaxing morning routine, to studio time in Brooklyn, to performing on stage where all eyes are on her killer bleached bob—and her lightning-speed violin skills, of course.
Step One: Wake Up, Drink Coffee, Commence Chill
Margot travels all over the world (she was on her way to Morocco when we spoke), but her morning routine is the same no matter where she's dropping pins. Wake up, chill out, and—most importantly—get coffee. "My first instinct is: I want a cup of coffee," Margot says. "I'll make homemade cashew milk, light some incense in my apartment, then put on a Classical or Bollywood record to set the tone for my day. I don't like rushing at all in the morning. I like at least a solid 15-20 minutes to myself." Naturally, me-time means no phones, no emails, and zero stress. "I sort of meditate, and sit and get in touch with myself. I love taking a salt bath with essential oils and doing a salt scrub."
(::looks up how to make cashew milk::)
Coach 1941 Shirt with Bib, $550, coach.com; Denim Skirt, stylist's own; Coach 1941 Western Rivets Saddle Bag 17, $450, coach.com; Coach 1941 Chelsea Boot, $575, coach.com
Here's What It's Like to Be an Electro-Violinist It Girl
New York City is home to some of the best street style in the world, and Margot's proof that fashion can inspire. "I get dressed up every day to go to the studio," she says. "I put on an outfit that kind of inspires me, and makes me feel the best to get into the mood for going to work." So, basically a good outfit = 🔑 to a killer recording session.
Step Three: Commuting to Brooklyn (the Cool Way)
As anyone who's been on the F-train knows, traveling around NYC isn't the most glamorous thing in the world. But Margot makes the daily commute from the East Village to Brooklyn sound divine. "Sometimes when it's really nice, I'll either bike or walk on the Williamsburg Bridge," she says. "But that's when I need a nice inspirational morning." Note to self: walk across a bridge stat.
Coach 1941 Printed Bib Ribbon Dress, $695, coach.com; Coach 1941 Chelsea Boot, $575, coach.com
Step Four: Work, Work, Work, Work, Work
When you're lucky enough to do what you love for a living, going to work is something to look forward to. And for Margot, studio time is an opportunity for her to exercise some creative freedom. "I write a lot on the upright piano even though I'm a violinist first and foremost," she says. "I'll mess around for a couple hours, and sometimes things come right away. Sometimes they don't come so often, but usually what happens is I'll get inspired, I'll write some chords and melodies, and cut a demo. From that place, it's about experimenting sonically with what the overall sound should be. Sometimes it takes days, sometimes it takes weeks—I've even had songs where it takes two years. That process is really beautiful and I try not to be frustrated if I can't figure it out in that moment."
Part of said process is collaborating, and the good news about making music in NYC (um, other than the obvious) is working with friends at The Creamery Studio—just a few minutes from Margot's own work space. "New York is full of so many brilliant musicians, and I'd say the majority of them live in the Greenpoint area. We all help each other out, it's a really awesome underground community of musicians."
Coach 1941 Oversized Varsity Jacket, $1195, coach.com; Coach 1941 Varsity Patch Rogue Bag, $895, coach.com
Step Five: More Coffee, More Music, More Inspiration
Okay, so Margot's daily routine is clearly to-die-for. But just like anyone, she has stressful moments. When Margot needs a mental break, she walks through the park, hits up a coffee shop (Sweetleaf is her go-to), or stops at Record Grouch to buy some new albums.
"I'm on my computer so much of the day when I'm in recording mode, and I think there's just something about being able to listen to music away from my phone or computer," Margot says. "I love being able to put on a record, lay on the floor, and let the artist tell their story. There's something beautiful about the synergy of putting the needle on."
Step Six: Pre-Show Ritual
Like any artist, Margot has a pre-performance ritual: alone time—which can be hard when you're sharing a green room with multiple bands. "I like an hour or two alone to visualize the show beforehand," she says. "I'll play violin, work on my set list. I don't like talking so much or being social right before."
Coach 1941 Raccoon Patch Bag Charm, $95, coach.com; Coach 1941 Printed Patchwork Shawl, $395, coach.com; Coach 1941 Rogue Bag $795, coach.com.
Step Seven: Hit the Stage and Drop the Mic
Margot plays shows all over the city, but one of her favorite spaces is National Sawdust in Williamsburg or Manhattan Inn—where she's doing an all-female showcase this October 17. Anyone who loves live music knows how real the connection is between an audience and performer, and for Margot, that connection is exactly what makes everything worth it.
"I channel a different energy on stage that locks me in so deeply that I sometimes don't even remember shows, but you still receive that high from it," she says. "It's the ultimate high that you could get. It's such a relief, and I feel like you've been spending months sometimes years working on this music, it's such a beautiful thing to be able to play it live in its entirety."
So, most inspirational day ever, right? Right. But Margot's night time plans are even better: Rom-coms, wine, and a sleepover with friends—because the life of a musician is way more relatable than you think.
Coach 1941 Western Dress, $895, coach.com; Choker Necklace and Tights, stylist's own
Follow Marie Claire on Facebook for the latest celeb news, beauty tips, fascinating reads, livestream video, and more.
Marie Claire email subscribers get intel on fashion and beauty trends, hot-off-the-press celebrity news, and more. Sign up here.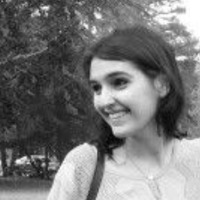 Mehera Bonner is a celebrity and entertainment news writer who enjoys Bravo and Antiques Roadshow with equal enthusiasm. She was previously entertainment editor at Marie Claire and has covered pop culture for over a decade.