Exclusive: Watch the First Trailer for Sarah Jessica Parker's New HBO Show 'Divorce'
In which SJP sends a boulder flying through a glass window.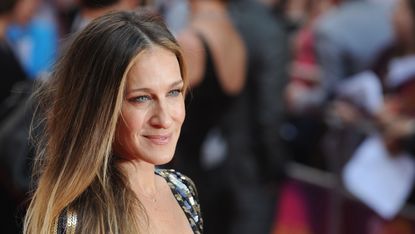 (Image credit: Getty Images)
It's finally here: The very first look at Sarah Jessica Parker's triumphant return to HBO. Divorce, which premieres October 9, stars our September cover star and Thomas Haden Church in a series that follows, as the name suggests, a once-happy couple going through a "very, very long" split.
In other words, it's essentially the opposite of Sex and the City—and it looks *amazing.*
Windows are broken, bags are thrown out onto the porch, and kisses are exchanged in this first sneak peek. Watch it here, mark your calendar, and see you on your couch on October 9:
Follow Marie Claire on Facebook for the latest celeb news, beauty tips, fascinating reads, livestream video, and more.
Simedar Jackson is an esthetician, content creator, and lover of sci-fi fiction living in Brooklyn, New York. She is passionate about creating space for Black and Brown people in the beauty and wellness industries by providing access to culturally nuanced education and services that meet their needs. You can find them doing their skincare routine, reminding friends to reapply SPF, and watching reruns of Love Island.