'The Last of Us' Season 2: Everything We Know
The second season of the hit HBO show won't be back anytime soon—but it will be back.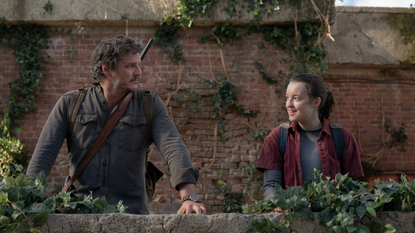 (Image credit: Liane Hentscher/HBO)
Marie Claire Newsletter
Celebrity news, beauty, fashion advice, and fascinating features, delivered straight to your inbox!
Thank you for signing up to Marie Claire. You will receive a verification email shortly.
There was a problem. Please refresh the page and try again.
If you're a fan of absolutely heartbreaking dramas, then HBO's The Last of Us needs to be next on your watchlist. Adapted from the lauded video game franchise of the same name by Chernobyl creator Craig Mazin and game creator Neil Druckmann, the dystopian series concluded its first season last Sunday, leaving viewers with an intense emotional cliffhanger involving guarded survivor Joel (Pedro Pascal) and spitfire teen Ellie (Bella Ramsey).
Though game fans have a better idea of where the show's plot will head next, show fans who aren't ready to shell out cash for a PS5 or gaming laptop will have to wait for the highly-anticipated second season. Here's what we know about The Last of Us season 2 so far.
Has 'The Last of Us' been renewed for Season 2?
Yes! The series was renewed back in January, when only two episodes of the series had aired. The early announcement came after the show received both rave reviews (including a 97% critical approval rating on Rotten Tomatoes) and the largest jump in audience growth for any HBO drama series in the history of the network, over those first two episodes.
When will 'The Last of Us' Season 2 come out?
So far all we know about season 2's filming timeline is what the cast and crew have hinted in interviews. While speaking to Collider, Pedro Pascal revealed that "there is a chance" that the show will begin filming season 2 later this year, but it may take a while, as Bella Ramsey (who identifies as gender fluid) confirmed in a W Magazine interview that they're set to film other projects before returning to TLOS.
In a May interview with Deadline, HBO head of drama Francesca Orsi noted that The Last of Us wouldn't come out until 2025 at the earliest. "We were looking at The Last Of Us for some time in 2025," she revealed while speaking about the WGA writers' strike. "While everything at this moment is pencils down, I'm hopeful that we can come to terms sooner than later."
Which of the cast will return for Season 2?
The Last of Us season 1 had the feel of an anthology series, with Joel and Ellie traveling across the country and meeting different allies and enemies as they evaded a plague of fungus zombies known as the "Infected." At the end of the season, the two survivors have formed a tight father/daughter-esque bond, so Pascal and Ramsey are the guaranteed stars of season 2.
There are some other characters who are alive to pop up in season 2, notably Joel's brother Tommy (Gabriel Luna) and his wife Maria (Rutina Wesley). Besides those two possible returning faces, the show has free reign to gather a new set of actors.
What will 'The Last of Us' Season 2 be about?
Spoilers for The Last of Us season 1 ahead. The Season 1 finale saw Joel and Ellie finally arrive at the Firefly camp they were heading towards all season, so that the rebels could research Ellie's immunity from the Cordecyps infection and try to come up with a cure. Unfortunately, it turns out that they plan to kill Ellie to mass-produce a cure, as the infection lives in the brain. Joel refuses to let them kill his friend and pseudo-adopted daughter, so he breaks an unconscious Ellie out of the facility and kills the Firefly leader, Marlene. When Ellie wakes up, he tells her that there are other immune people like her, but that the Fireflies ran some tests and couldn't find a cure. When she asks him to swear to her that everything he had told her about the Fireflies hospital was true, he doubles down on the lie, and she accepts it.
While trying to stay as game spoiler-free as possible, Season 2 is set to show Joel dealing with the consequences of what he does at the end of Season 1, with the game including themes of hatred and vengeance. There's a five-year time jump in the Part II game that will likely also be in the show, but the game also includes flashback scenes from the intervening years. Also, even though some game fans have expressed worry that Ramsey would be too young to play Ellie after the time jump, showrunner Mazin has already assured that Ramsey will continue in the role.
Mazin and Druckmann have also addressed the differences between the show and the game, namely that some game fans were disappointed that there weren't as many Infected in season 1. Per Variety, the duo explained during a virtual press conference that they focused on building the relationships between characters instead of having game-levels of action, with Druckmann saying that if an action scene "[didn't] move character, and it was only there for spectacle, it was an easy cut for us."
Mazin also said that Season 2 also won't exactly match the source game. "There is more The Last Of Us to come. It's quite possible that there will be a lot more infected later. And perhaps different kinds," he hinted, later adding, "We will present things, but it will be different, just as this season was different. Sometimes it will be different radically, and sometimes it will be barely different at all, but it's going to be different. It will be its own thing. It won't be exactly like the game. It will be the show that Neil and I want to make."
How many seasons could 'The Last of Us' have?
Since the second season renewal was announced, show fans have wondered whether how long the show could go on. As of the end of season 1, there are only two full-length The Last of Us games (subtitled Part I and Part II), and the show's first season lined up with the original game's timeline. Now that season 1 is over, co-creators Mazin and Druckmann have opened up about the possible length of the show in an interview with GQ.
When asked if Season 2 will include the entire The Last of Us: Part II story, Mazin said, "No. No way." Druckmann added, "It's more than one season."
Though they wouldn't say whether they would need two or three seasons to get through all of Part II's plot, Mazin added, "You have noted correctly that we will not say how many. But more than one is factually correct."
Celebrity news, beauty, fashion advice, and fascinating features, delivered straight to your inbox!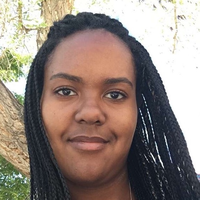 Contributing Culture Editor
Quinci LeGardye is a Contributing Culture Editor who covers TV, movies, Korean entertainment, books, and pop culture. When she isn't writing or checking Twitter, she's probably watching the latest K-drama or giving a concert performance in her car.