The 50 Funniest Women of 2016
Breaking the glass ceiling one joke at a time.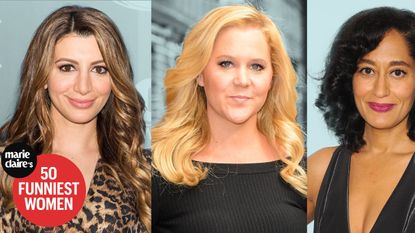 (Image credit: Getty images)
Behind every great laugh, there's a greater, totally hilarious woman: This year, women are starring in the funniest movies, TV shows, and comedy specials we're most obsessed with—and writing and producing them, too. Here—in no particular order, because they're all equally, ridiculously brilliant—this year's reigning queens of comedy.