In the Name of Feminism, 28 Movies and TV Shows That Feature Female Masturbation
Breaking taboos one vibrator at a time.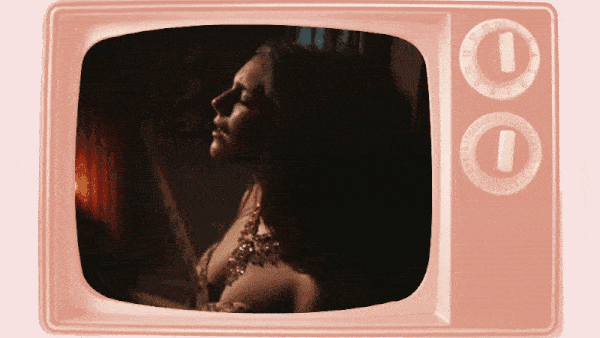 (Image credit: CW)
This just in: women masturbate! It's totally normal and healthy! Everyone does it! Yay! So, now that we've gotten that out of the way, let's talk about on-screen female masturbation scenes—which are pretty few and far between compared to their male equivalents because for some reason people get super uncomfortable with the idea that women like sex. And more specifically, like touching themselves.
Even now, this is considered pretty scandalous—so cheers to films and TV shows like Fleabag, Girls, The Deuce, and Reign for breaking taboos.
Frankie Shaw, 'SMILF'
The scene: Single mom Bridgette [Shaw, who also created the series] masturbates to photos of her ex's new girlfriend after a hilariously failed attempt to get off with a vibrator earlier in the episode.
Her comments on it: "Part of what I'm drawn to when I'm writing is sort of a fantasy aspect [of women] and the secret life. So, a lot of this is a huge discrepancy between reality and women's fantasy lives."
Logan Browning, 'Dear White People'
The scene: Fans think Sam and Gabe are on again in the season two premiere—until its revealed that their hot and heavy sex scene is actually Sam's fantasy, and that she's in bed alone with a vibrator.
Her comments on it: None, because BFD.
Aimee Lou Wood, 'Sex Education'
The scene: Aimee Gibbs gets in touch with her own sexuality during her first masturbation experience, trying out lots of positions and techniques to figure out what works for her.
Her comments on it: "It's just so weird because [in school] you would hear boys talking about, 'Oh, I watched this video last night. I had the best wank, da-da-da-da-da.' They'd be shameless about it at school, and it was all the girls being like, 'I don't know what that is. We don't masturbate.' It was a complete taboo. I think debunking some of those myths about if a boy plugs away, a girl's going to have a great time, but no, girls need to be like, 'No, this is what I want.' So I'm really happy that that's in the show.
January Jones, 'Mad Men'
The scene: Textbook housewife Betty Draper is at home, doing housewifey chores, when she notices that the washing machine is shaking. Upon closer inspection, she realizes that the vibrating machine is actually totally fine and indulges in a fantasy.
Her comments on it: None, about the washing machine love scene. Jones has talked about Betty's sexuality more broadly, however, recalling that Mad Men creator Matt Weiner, "keeps telling me: 'She is a sexual person, she's not some prude.'"
Kim Cattrall, 'Sex and the City'
The scene: Samantha meets a very hot man of the cloth (Friar F*ck) and, given his vow of celibacy, she has to take care of her urges all on her own.
Her comments on it: None, because BFD.
Mia Wasikowska, 'Stoker'
The scene: Wasikowska's character, India, masturbates in the shower while thinking about her uncle committing murder on her behalf. The scene (like the entire movie) is a twisted exploration of the link between sex and violence—including a rare look at how the two intertwine from a female perspective.
Her comments on it: "If you're gonna go there, you go there. The anticipation is worse than actually filming it. It's a closed set, and they're such specific, small shots, and they yell 'Action!' And then after you're covered right up. So you're not that exposed, thankfully!"
Phoebe Waller-Bridge, 'Fleabag'
The scene: Titular character Fleabag is minding her own business masturbating in bed (as ya do)—the catch is her boyfriend's asleep next to her and she's masturbating to Obama videos.
Her comments on the scene: "Ah yes, the masturbating-to-Obama bit! That was in the play. Originally, she was looking for something to distract herself from having a bad wank so she turns on the news and, well…I mean, it's Obama, can you blame her?"
Sharon Rooney, 'My Mad Fat Diary'
The scene: Rooney's character gives herself her first ever orgasm thanks to masturbation. Because you really don't need another person to enjoy yourself, mmmkay?
Her comments on the scene: "When they said we'd be doing that scene, I thought 'Yeah I'll do that. Why not?' How many times have you seen a boy having a wank? All the time! It's all they talk about! I thought: 'Let's do it for the girls.'"
Allison Williams, 'Girls'
The scene: Marnie masturbates in a public bathroom while leaning against the door.
Her comments on it: "A scene like [that] just gets added to the pile and gets smushed in. It's been really interesting being interviewed and being asked about it so much, because I'm like, 'Oh, yeah, well there have been seven episodes since that scene.' I also feel like we are showing these very intimate, private and specific moments in our characters' lives and it just sort of is a part of Marnie's puzzle."
Caitlin Stasey, 'Reign'
The scene: Lest you forget, Reign is a CW show. And CW shows don't typically show sex, let alone masturbation. But this scene features a royal bedding ceremony with witnesses—one of whom is so turned on that she runs away to masturbate.
Her comments on it: "This is the thing: I don't care about being naked on screen. I don't care about masturbating on screen; I don't care about sex scenes on screen. The aftermath is fine; I don't care who sees it. It's the actual process of filming it that sucks. It's unsexy, it's incredibly technical, it's incredibly boring and also incredibly embarrassing. You're just like writhing around in front of a group of maybe 30 dudes because the set is primarily men…. But the act of a woman actually taking care of herself in that way is incredibly powerful."
Maggie Gyllenhaal, 'The Deuce'
The scene: Gyllenhaal's character masturbates after sex thanks to not orgasming during the deed itself. Relatable!
Her comments on the scene, and why she *asked* for it to be included: "I thought here's all this performative sex, all this transactional sex. I wanted to know what her desire looks like. And after we filmed it, he was like, 'Okay. Okay. We're okay. We have made something feminist. We have.'"
Beth Behrs, 'Two Broke Girls'
The scene: Beth's roommate finds her masturbating in the bathtub with a shower head. Everything happens off screen, but the hijinks!
Her comments on it: None, because BFD.
Lea DeLaria, 'Orange Is the New Black'
The scene: Boo is seen getting off with the end of a screwdriver, because when in jail, you gotta make due.
Her comments on it: "I jumped up and down like a little girl. I was that excited. Because I knew it was going to be something that people will remember. And indeed, it is. The first take, I started laughing because I made the mistake of thinking about what I was doing. That's a huge mistake when acting—you shouldn't think about it. So, the first take was one of the first shots on our gag reel. It was me, starting to masturbate, and howling with laughter. It's just like, 'What am I doing? I'm getting paid to do this.' I can't tell you how many people have asked me to autograph their screwdrivers."
Ilana Glazer, 'Broad City'
The scene: Glazer performs her "pre-masturbation ritual," which involves a mirror, candles, and a giant vibrator. Treat yourself.
Her comments on female sexuality on the show in general: "It's like these girls are horny but not under the male gaze. They're horny, period. Just starting from the vagina, not starting from some man looking at them."
Amy Adams, 'Junebug'
The scene: Adams' very pregnant character masturbates in bed while looking at a photo of her husband.
Her comments on it: While talking about the most difficult scene to film in the movie, Adams said "It's a toss up between the masturbation and the hospital...it was such an intimate and vulnerable moment."
Joan Allen, 'Pleasantville'
The scene: Allen is seen masturbating in the bathtub as the screen changes from black to color.
Her comments on it: None, because BFD.
Kate Walsh, 'Just Before I Go'
The scene: Kate Walsh's character masturbates while sleep walking.
Her comments on it: "We actually shot all of those on the second day of shooting. [Director Courteney Cox] was great; she made me feel super safe."
Maggie Gyllenhaal, 'Secretary'
The scene: Gyllenhaal's character fantasizes about her boss while masturbating.
Her comments on sex in the film: "I love the fact that people wanna talk about sex. I mean, I wanna talk about sex, too."
Shiri Appleby, 'Unreal'
The scene: Rachel is masturbating to porn with a vibrator in the back of a van.
Her comments on it: "The opening and closing scenes of episode 105 of UnREAL really sparked a conversation. Who knew a women pleasuring herself would be so newsworthy."
Riley Keough, 'The Girlfriend Experience'
The scene: Keough's character, an escort, enjoys watching herself masturbate.
Her comments on it: "We wanted to show things that you don't really see, like the girl getting her period or the girl masturbating… You really feel like you're creeping in on this girl, so it's a bit uncomfortable. It's not like we're showing her masturbate just to have a masturbation scene. It's showing every part of this person and her private moments."
Lizzy Caplan, 'Masters of Sex'
The scene: Her character stands completely naked and masturbates as Michael Sheen's character watches.
Her comments on it: "That was shitty. I could not have been more well protected...crew was as paired down as possible, these are my friends now. I just remember sitting in my trailer feeling for the first time since being on the show that I don't know if I can walk out there. What is it going to take to be able to walk out there and do this."
Kiernan Shipka, 'Mad Men'
The scene: Young (10-year-old) Sally Draper has her sexual awakening while watching an episode of The Man from U.N.C.L.E. While the scene does not depict Sally masturbating on screen, it's implied and later confirmed by her mother, Betty's, reaction afterwards.
Her comments on it: "I was very in the world of Sally when we shot that scene. I knew that her mother was really ashamed of what she'd done, and I played off that."
Issa Rae, 'Insecure'
The scene: Issa just casually wants to quench her thirst solo and is frustrated to find that the batteries in her vibrator are dead.
Her comments on it: "In the [writers'] room we were talking about what it feels like to be thirsty and how we don't really get to see female characters masturbate. Even in a funny way. Especially black women! So we wanted to portray that, while remaining true to our show and showing sexual frustration."
Adèle Exarchopoulos, 'Blue Is The Warmest Color'
The scene: Adèle touches herself while thinking about Emma.
Her comments on it: "The first time we filmed a sex scene, I was just laughing. I was supposed to touch myself and it was supposed to be my fantasy and then when I opened my eyes and saw her we laughed so much. We were embarrassed. And he shoots for such a long time, I was thinking, 'Man, you can stop there!'"
Sally Hawkins, 'The Shape of Water'
The scene: Hawkins' character, Elisa, slips into the tub while she waits for an egg to boil and casually and quickly brings herself to climax.
Her comments on it: None, but director Guillermo Del Toro did discuss the scene, saying, "We are used to either never depicting female sexuality, or depicting it in a glamorized, artificial way. I thought, most of the sexuality in the movie is not glamorized."
Celebrity news, beauty, fashion advice, and fascinating features, delivered straight to your inbox!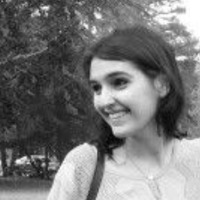 Mehera Bonner is a celebrity and entertainment news writer who enjoys Bravo and Antiques Roadshow with equal enthusiasm. She was previously entertainment editor at Marie Claire and has covered pop culture for over a decade.