In the Name of Feminism, 28 Movies and TV Shows That Feature Female Masturbation
Breaking taboos one vibrator at a time.
This just in: women masturbate! It's totally normal and healthy! Everyone does it! Yay! So, now that we've gotten that out of the way, let's talk about on-screen female masturbation scenes—which are pretty few and far between compared to their male equivalents because for some reason people get super uncomfortable with the idea that women like sex. And more specifically, like touching themselves.
Even now, this is considered pretty scandalous—so cheers to films and TV shows like Fleabag, Girls, The Deuce, and Reign for breaking taboos.
2
Logan Browning, 'Dear White People'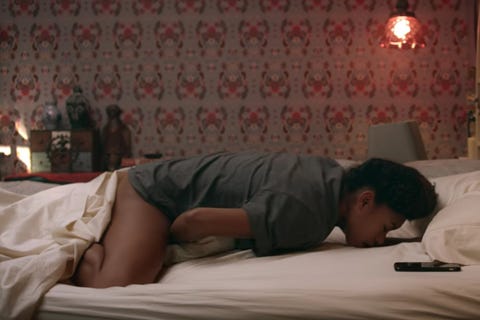 The scene: Fans think Sam and Gabe are on again in the season two premiere—until its revealed that their hot and heavy sex scene is actually Sam's fantasy, and that she's in bed alone with a vibrator.
Her comments on it: None, because BFD.
3
Aimee Lou Wood, 'Sex Education'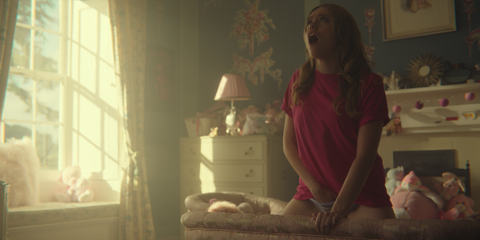 The scene: Aimee Gibbs gets in touch with her own sexuality during her first masturbation experience, trying out lots of positions and techniques to figure out what works for her.
Her comments on it: "It's just so weird because [in school] you would hear boys talking about, 'Oh, I watched this video last night. I had the best wank, da-da-da-da-da.' They'd be shameless about it at school, and it was all the girls being like, 'I don't know what that is. We don't masturbate.' It was a complete taboo. I think debunking some of those myths about if a boy plugs away, a girl's going to have a great time, but no, girls need to be like, 'No, this is what I want.' So I'm really happy that that's in the show.
8
Sharon Rooney, 'My Mad Fat Diary'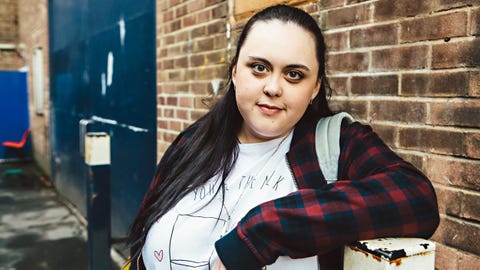 The scene: Rooney's character gives herself her first ever orgasm thanks to masturbation. Because you really don't need another person to enjoy yourself, mmmkay?
Her comments on the scene: "When they said we'd be doing that scene, I thought 'Yeah I'll do that. Why not?' How many times have you seen a boy having a wank? All the time! It's all they talk about! I thought: 'Let's do it for the girls.'"
11
Maggie Gyllenhaal, 'The Deuce'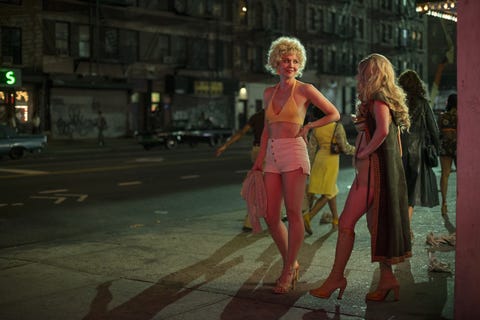 The scene: Gyllenhaal's character masturbates after sex thanks to not orgasming during the deed itself. Relatable!
Her comments on the scene, and why she *asked* for it to be included: "I thought here's all this performative sex, all this transactional sex. I wanted to know what her desire looks like. And after we filmed it, he was like, 'Okay. Okay. We're okay. We have made something feminist. We have.'"
13
Lea DeLaria, 'Orange Is the New Black'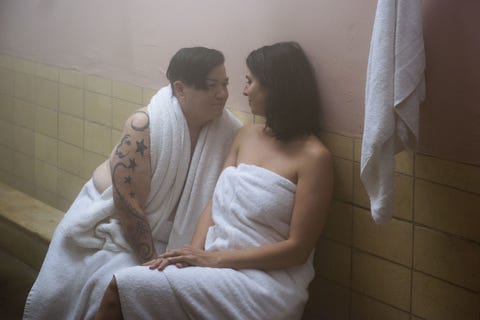 The scene: Boo is seen getting off with the end of a screwdriver, because when in jail, you gotta make due.
Her comments on it: "I jumped up and down like a little girl. I was that excited. Because I knew it was going to be something that people will remember. And indeed, it is. The first take, I started laughing because I made the mistake of thinking about what I was doing. That's a huge mistake when acting—you shouldn't think about it. So, the first take was one of the first shots on our gag reel. It was me, starting to masturbate, and howling with laughter. It's just like, 'What am I doing? I'm getting paid to do this.' I can't tell you how many people have asked me to autograph their screwdrivers."
19
Shiri Appleby, 'Unreal'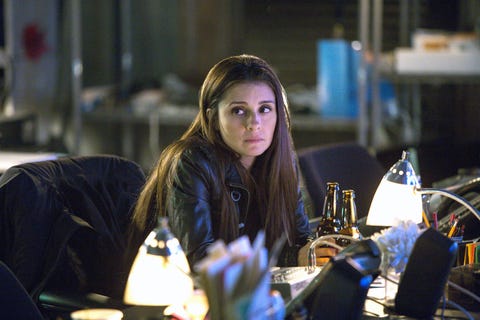 The scene: Rachel is masturbating to porn with a vibrator in the back of a van.
Her comments on it: "The opening and closing scenes of episode 105 of UnREAL really sparked a conversation. Who knew a women pleasuring herself would be so newsworthy."
20
Riley Keough, 'The Girlfriend Experience'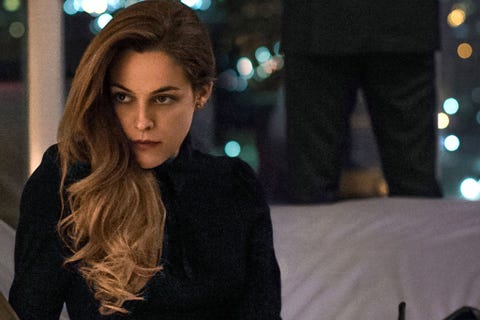 The scene: Keough's character, an escort, enjoys watching herself masturbate.
Her comments on it: "We wanted to show things that you don't really see, like the girl getting her period or the girl masturbating… You really feel like you're creeping in on this girl, so it's a bit uncomfortable. It's not like we're showing her masturbate just to have a masturbation scene. It's showing every part of this person and her private moments."
21
Lizzy Caplan, 'Masters of Sex'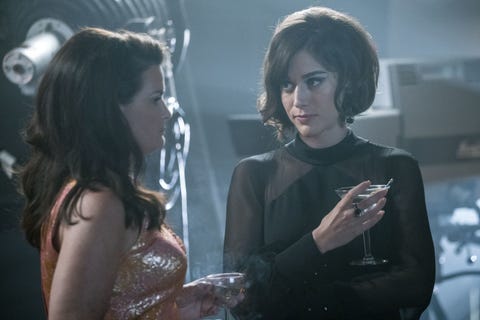 The scene: Her character stands completely naked and masturbates as Michael Sheen's character watches.
Her comments on it: "That was shitty. I could not have been more well protected...crew was as paired down as possible, these are my friends now. I just remember sitting in my trailer feeling for the first time since being on the show that I don't know if I can walk out there. What is it going to take to be able to walk out there and do this."
This content is created and maintained by a third party, and imported onto this page to help users provide their email addresses. You may be able to find more information about this and similar content at piano.io