The 15 Longest Celebrity Marriages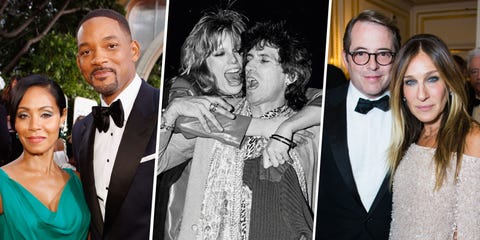 Putting together the shortest celebrity marriages was fun because of quotes like Bradley Cooper's "it was just something that happened" but also mildly depressing for the same reason. But all hope is not lost, friends—here, 15 impressively long unions involving famous people that'll warm your cynical, tabloid-devouring heart.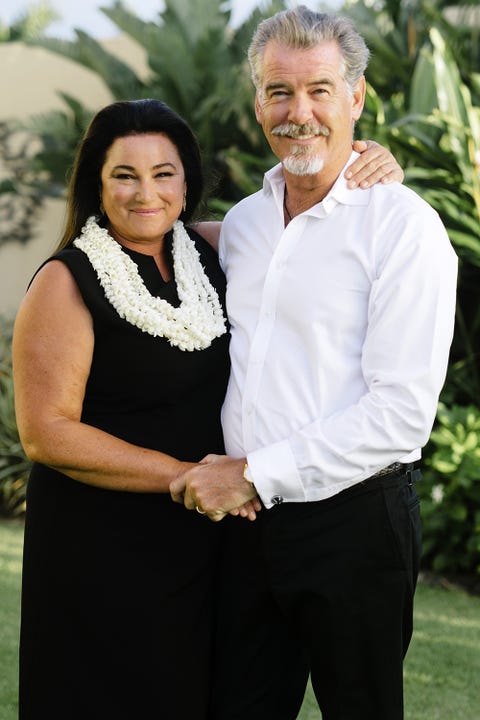 Pierce Brosnan and Keely Shaye Smith
Duration: 16 years
Notes: Judging by the photos he posts of her, like, every other day, it's no surprise that his version of April 25 centers around Smith. "It was yesterday," he said. "I painted in my studio, then I went down and sat on the beach, read and did some drawing—and then I had lunch with Keely." Aww.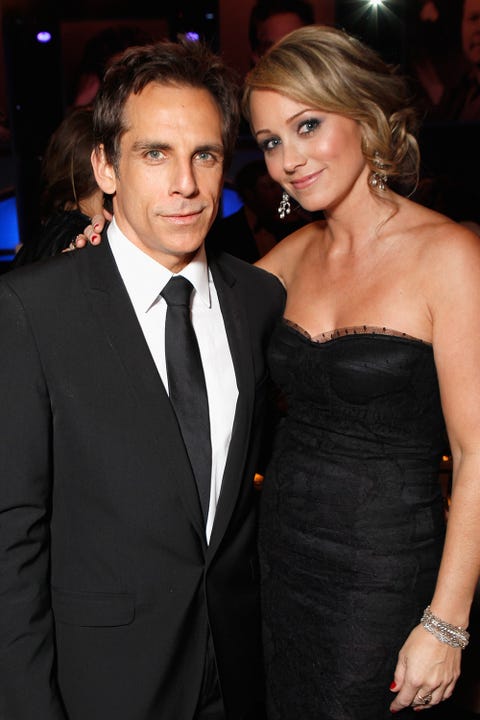 Ben Stiller and Christine Taylor
Duration: 17 years
Notes: Might be due to the fact that they've got excellent relationship role models in Stiller's father Jerry and mother Anne Meara, who were married for 61 years.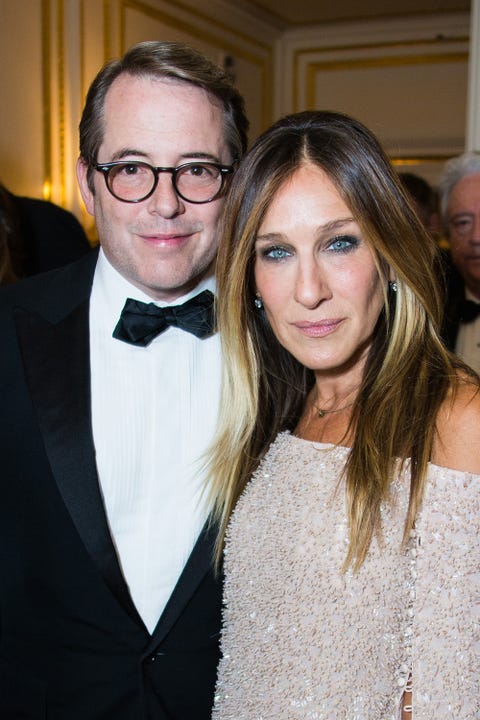 Sarah Jessica Parker and Matthew Broderick
Duration: 20 years (hope you like china as an anniversary gift, SJP)
Notes: Whereas other couples are like "Never go to bed angry," these crazy kids have a dead-simple trick: Be super, mega into each other. "I love Matthew Broderick. Call me crazy, but I love him," Sarah said in 2013. "We can only be in the marriage we are. We're very devoted to our family and our lives. I love our life. I love that he's the father of my children, and it's because of him that there's this whole other world that I love."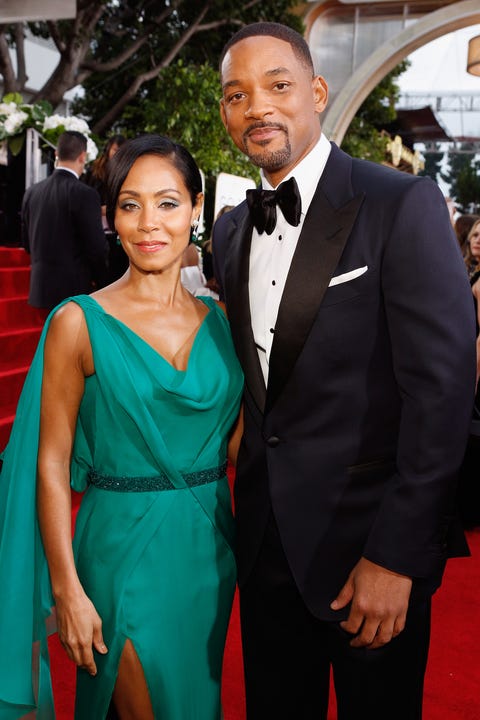 Will and Jada Pinkett Smith
Duration: 20 years
Notes: It's canon now: She auditioned to play his girlfriend on the Fresh Prince of Bel-Air but didn't get the part. But then she got the part IRL, and they blessed the world with Willow and that lovable enigma Jaden.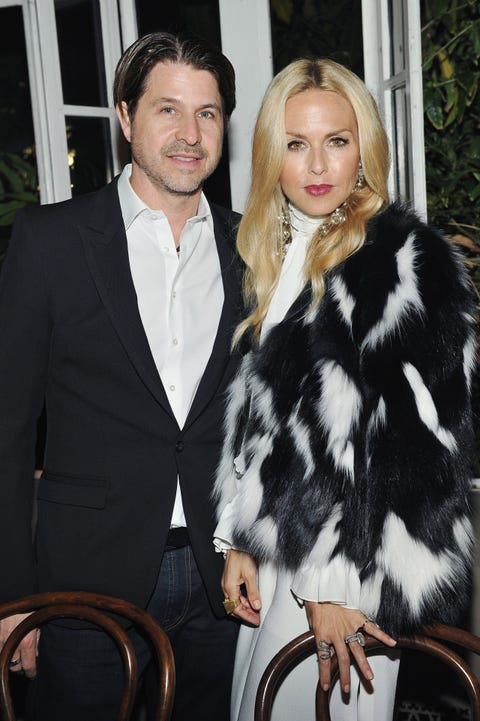 Rachel Zoe and Rodger Berman
Duration: 21 years
Notes: And they say clothes are frivolous, hmph. Years later, and Berman can still remember what the then-19-year-old, future uber-stylist was wearing when they first met: "a tight black mini dress, high-heeled pumps, stick-straight hair, and big red lips covered in MAC Chili lipstick."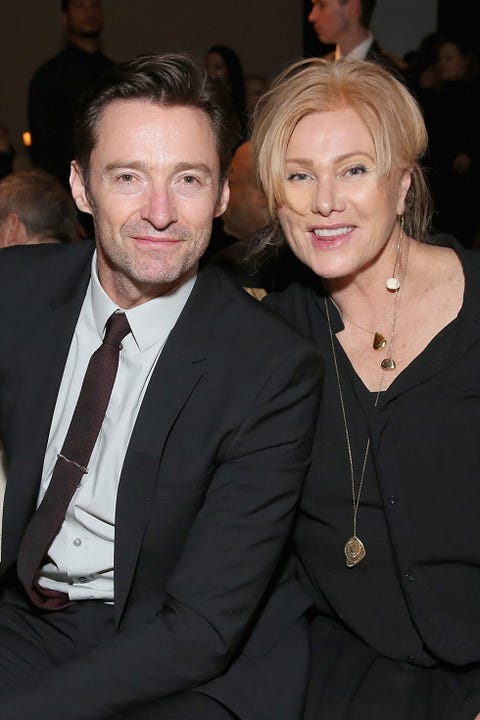 Hugh Jackman and Deborra-Lee Furness
Duration: 21 years
Notes: The moral of the story is if you've got a crush on someone, you must confess it because they might just have one back and you two will start a relationship even though you are costars on an Australian show called Correlli. True story.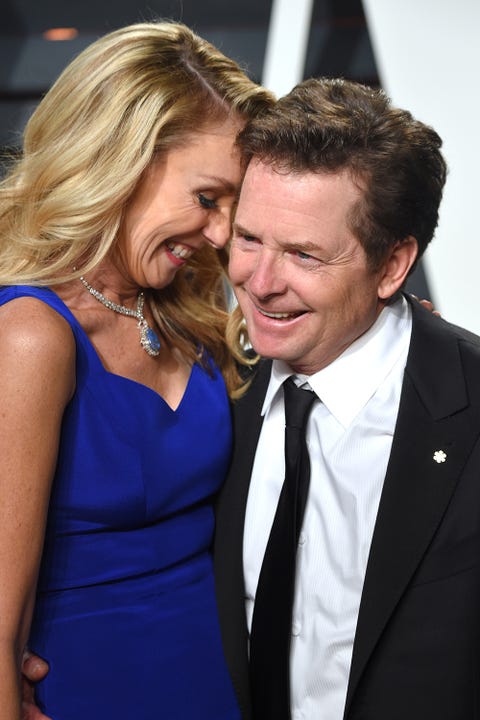 Michael J. Fox and Tracy Pollan
Duration: 29 years
Notes: "A lot of times he'll just say to me, 'You know who I am, would I ever say anything to try to hurt your feelings? Just give me the benefit of the doubt,'" Pollan said of the secret to their relationship's longevity. "You just have [to have] the perspective that you're behind each other's back–and it helps if you can make each other laugh." Who started cutting onions in here?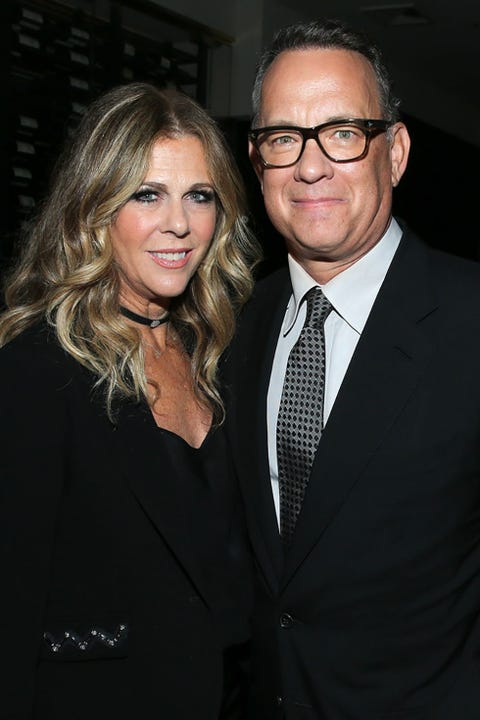 Tom Hanks and Rita Wilson
Duration: 29 years
Notes: Crucial word used to describe the early days: "kaboing," which does not mean what you might think it does. "Rita and I just looked at each other and—kaboing—that was that," Hanks said of meeting Wilson on the set of Bosom Buddies (while he was married). "I asked Rita if it was the real thing for her, and it just couldn't be denied."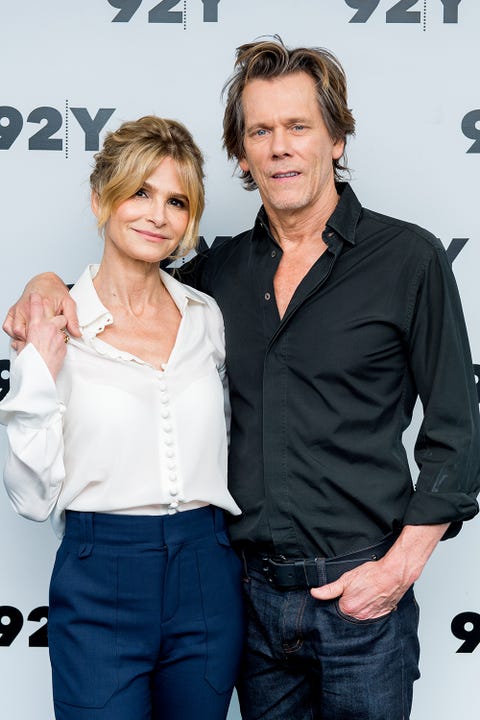 Kyra Sedgwick and Kevin Bacon
Duration: 29 years
Notes: Cover the kids' ears. During a Q&A, Bacon once said he owed his relationship's success to sex, especially during difficult times (like when they became victims in Bernie Madoff's Ponzi scheme, for real). "I don't think there was a moment where it was like, that thing happened and then we got pissed at each other. It was sort of the opposite," Bacon said. "We kind of went, 'Holy shit. Let's...I don't know. Let's have sex or something. It's free!'"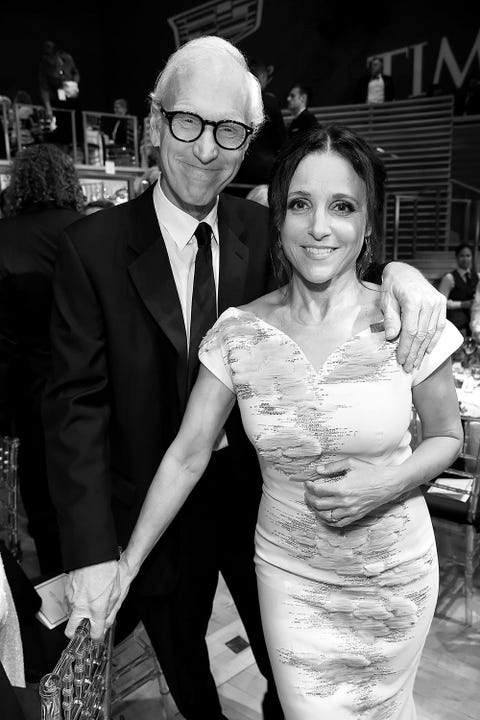 Julia Louis-Dreyfus and Brad Hall
Duration: 30 years
Notes: They met when she auditioned for his college theater production, she said during a 2013 talk-show appearance. To celebrate their 29th wedding anniversary, she posted an Instagram captioned "A good choice. #remain"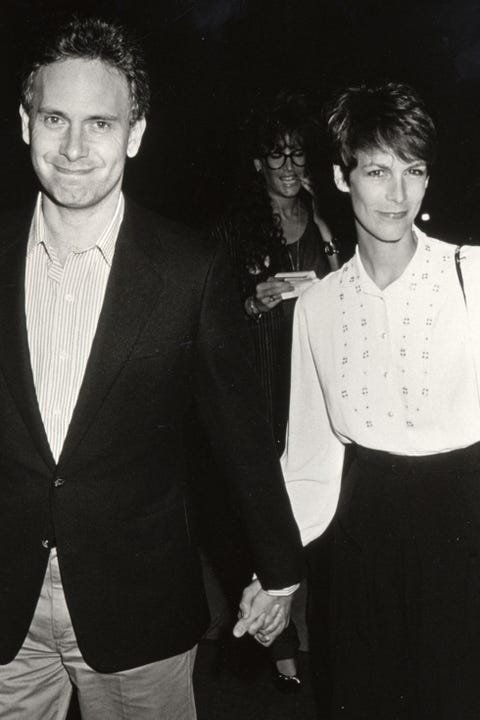 Jamie Lee Curtis and Christopher Guest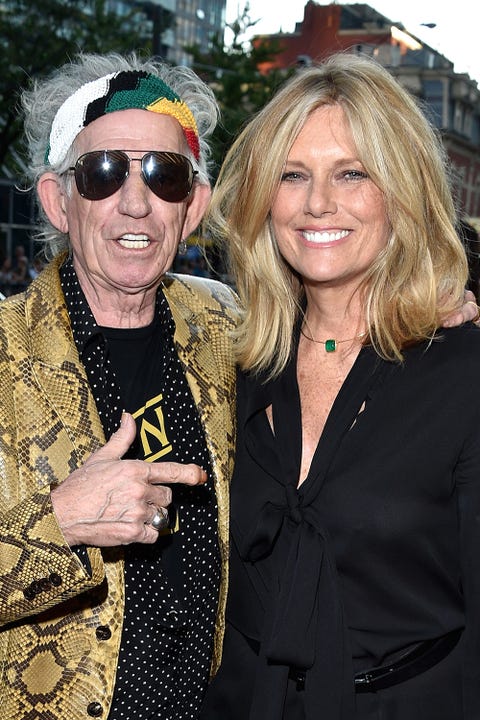 Keith Richards and Patti Hansen
Duration: 34 years
Notes: Through thick and thin—including two bouts with cancer and a life-threatening blood clot—and these two are still together. Hansen has even said they saved each other from the dangers of the '70s rock 'n' roll lifestyle.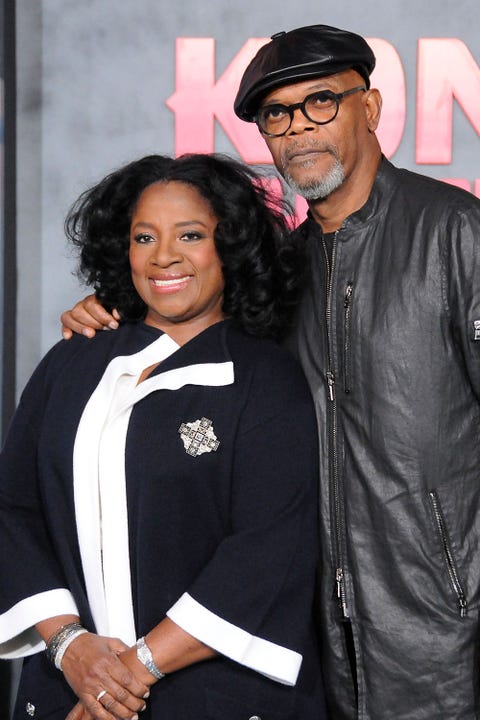 Samuel L. Jackson and LaTanya Richardson
Duration: 37 years, motherf*cker
Notes: How strong is their marriage? It's what pushed Jackson to seek help for drug and alcohol addiction, he told People. "You look into people's eyes at a certain point, and you realize that they're not punishing you, they're actually telling you the truth," he said of Richardson and his daughter giving him the courage to enter rehab. "The most important thing to do is to save yourself first so that you can be of service to those people that you love, and they made me understand that. It was great."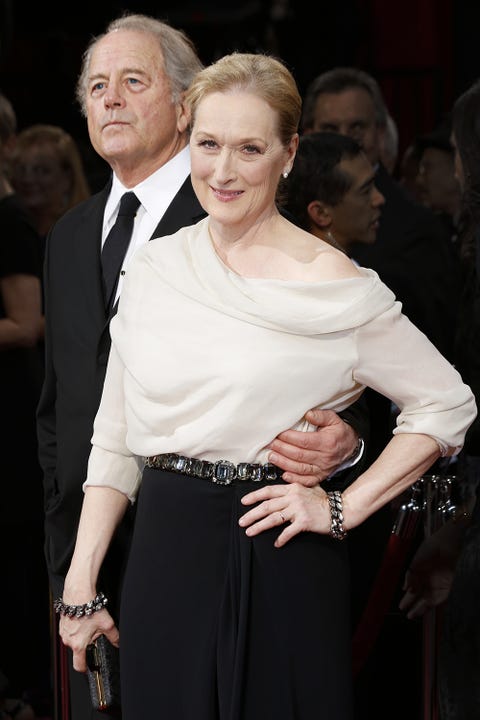 Meryl Streep and Don Gummer
Duration: 39 years (goodness)
Notes: There isn't tons of info out there—which some other celebrity couples could learn from—but a 2016 biography reveals that she met Gummer through her brother shortly after her boyfriend John Cazale died of cancer in 1978. Six months later, she and Gummer married, much to her mother's chagrin. But look at them now.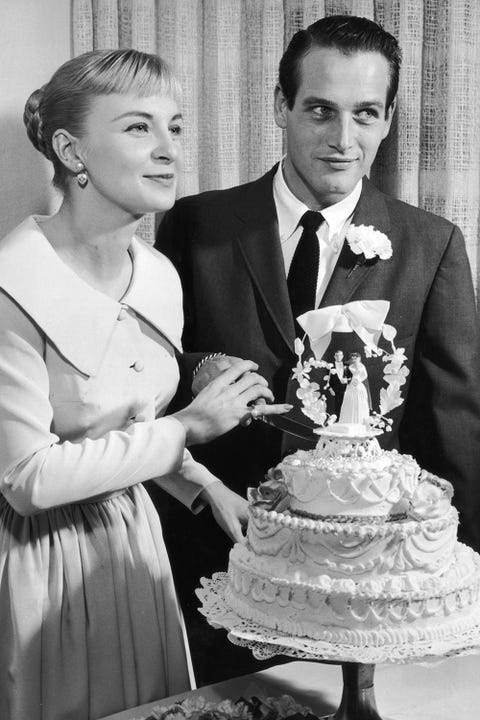 Joanne Woodward and Paul Newman
Duration: 50 years
Notes: Get you someone who makes meat metaphors (not that kind) like Paul Newman, who famously said "I have steak at home, so why should I go out for a hamburger?"
This content is created and maintained by a third party, and imported onto this page to help users provide their email addresses. You may be able to find more information about this and similar content at piano.io