Plus-Size Model Denise Bidot Shows Off Her Cellulite in an Inspiring New Video Campaign
She could care less if you think she looks "beach body" ready or not.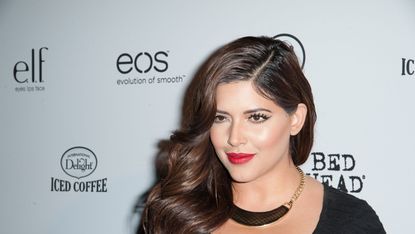 (Image credit: Archives)
Denise Bidot has teamed up with swimsuitsforall for the brand's new "Beach Body. Not Sorry" campaign, and in the (reportedly un-retouched) video above, she calls for curvy women to stop apologizing for "who they are" and love their bodies.
"I love everything about my body," she says. "Every bit of it...the cellulite, the stretch marks, everything that I thought at one point was an imperfection, I now realize is everything that makes me unique...curvy women shouldn't apologize for anything. They should wear a swimsuit that makes them feel comfortable. It's all about the confidence."
If you can get past the weird music in the campaign, I think you'll find her words to be very inspiring.