Google Maps Released a New Feature, and People Are Freaking Out
Technology may be going a bit too far with this one.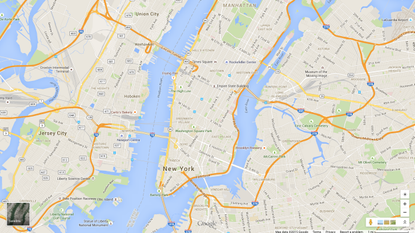 (Image credit: Archives)
Marie Claire newsletter
Celebrity news, beauty, fashion advice, and fascinating features, delivered straight to your inbox!
Thank you for signing up to . You will receive a verification email shortly.
There was a problem. Please refresh the page and try again.
Carrying a cell phone has many benefits (opens in new tab), especially when it comes to safety and convenience. But unfortunately, these perks can also come with some eerie downsides (opens in new tab).
Google Maps recently released Your Timeline (opens in new tab), a new feature that allows Maps to track your trips and the locations you've visited. Your Timeline also lets you name routes and places as well as add photos of each location.
"This means you can easily delete a day or your full history at any time," Product Manager Gerard Sanz wrote in an online blog (opens in new tab). "You can edit any place that appears in Your Timeline, including removing a specific location or giving a frequented spot a private name like—Mom's House or My Favorite Running Spot. This spot will then appear right in Google Maps when you're logged in."
Although Google Maps has had the ability to track your location data for years, this new option finally allows users to take advantage of this information. However, if you find this new feature to be an invasion of privacy, Your Timeline does give you the option to delete (opens in new tab) all of your location history and disable the service from your phone.
Based on feedback from social media, including this Twitter user, it's clear that some believe this new option is a bit too invasive.
"Timeline is Google's big list of everywhere you've ever been and how long you were there." This Map feature in Android is just terrifying.July 22, 2015
See more
If you want to enable or disable this feature, here are the steps you should take. Go to your "My Account (opens in new tab)" page on Google, then to "Account History." From there, click on "Places You Go," where you will find the option to turn on or off the feature.
[via TheBlaze (opens in new tab)]