So, How Much Do the Winter Olympics Really Cost?
A breakdown of the most expensive Olympic Games throughout history.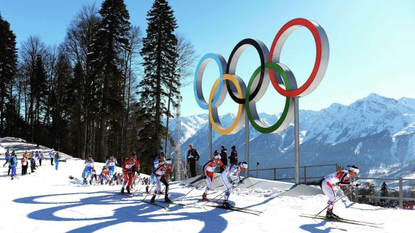 (Image credit: Instagram/Olympics)
If you've been tuning in to the 2018 Winter Olympics in PyeongChang, South Korea, you probably know that this is a record-breaking year in Olympic history. Along with the largest number of countries participating in the games (92 to be exact), we'll also be seeing more than 100 medal events—plus, the biggest U.S. Winter Olympics team to ever exist.
But when it comes to money, the PyeongChang games don't even cut it close to beating the record for the most money spent in prep for hosting the Olympics. It's estimated that South Korea will spend a whopping $13 billion to host this year.
The Winter Olympics began in 1924 with just 250 athletes, and have since evolved into a highly-televised, worldwide spectacular, bringing in billions of viewers every four years—meaning host cities leave no expenses spared. They bear all kinds of operating costs, including creating the Olympic village, attaining the best technology, and building the actual competition venues.
The stadium for the opening and closing ceremonies, built in PyeongChang, cost $109 million and will probably only be used four times before it's demolished, raising the question: Is the cost of it all *actually* worth it for cities host the Olympics?
Breaking down the most expensive Winter Olympics in history.
The 2014 Winter Olympics, held in Sochi, Russia, was originally budgeted for $12 billion, but the final bill came out to nearly $54 billion. This large investment put Sochi at the top of the leader board for the most expensive Winter and Summer Olympic Games.
PyeongChang will come in at a (not really) close second place, spending $13 billion—though that number could still rise.
According to an Oxford University study, these five cities invested the most money into hosting the Winter Olympics:
Sochi, Russia — $54 billon
PyeongChang, South Korea — $13 billion
Torinao, Italy — $4.36 billion
Vancouver, Canada — $2.54 billion
Salt Lake City, United States — $2.52 billion
And since we've been wondering if it's been worth it to become a host, Russia might say, "Yes, maybe." In 2016 and 2o17, Russia received nearly 6.5 million visitors, making it third most visited city in Russia.

"You have to understand, there was nothing here just a few years ago," Russian skipper Anton Romanov told The Washington Post. "And nobody came here in October." But now they do (though the increase in tourism didn't start until a few years after the Sochi Olympics).
Many countries face debt after hosting the Olympics.
Hosting any of the Olympics—whether they be in the summer or the winter—is a huge deal. Countries bid for the chance to host the games for a number of reasons, including as a way to show pride in their country, a chance to bring in tourism, and as a way to create new jobs.
And while they spend exorbitant amounts of money in hopes of making revenue from ticket sales, tourism, and licensing deals, it doesn't always bring profit. In fact, a large number of countries have been left in debt after hosting the Olympics. Most recently, Rio hosted the Summer 2016 Games during Brazil's worst economic recession since 1930, authorizing an $850 million loan to build Olympic infrastructures. After overspending by 368%, Brazil's GDP dropped significantly in 2016.
RELATED STORIES
Who actually pays for the cost of the Olympics?
The answer: taxpayers. Well, they don't pay for it all, but taxpayers of the hosting city will foot a good amount of the bill. It was reported that London taxpayers were responsible for $4.4 billion of the $14.6 billion that went into the Summer 2012 Games. It seems to be a little known fact that hosting the Olympics means citizens would pay out-of-pocket to expense them.
Potential host cities, like Boston, have even opted to pull out of the bidding to alleviate the stressful burden. And it's been increasingly difficult to find cities who want to participate because of the costs. The disapproval rating for the 2016 Summer Olympics to be held in Chicago was 84%. But it's not an entirely public burden, as the International Olympic Committee also helps to fund the Games, allocating money to broadcasting, sponsorship, ticketing, and licensing.
To host or not to host?
The longstanding question will continue to remain until it's been proven that hosting the Olympics will always be beneficial to a city. Philip Porter, an economist at University of South Florida, has been studying the impact of the events on cities. "The bottom line is, every time we've looked—dozens of scholars, dozens of times—we find no real change in economic activity," he told The New York Times. But, cities tend to enjoy hosting because it brings joy and prestige. So, as they say, let the games begin.
Celebrity news, beauty, fashion advice, and fascinating features, delivered straight to your inbox!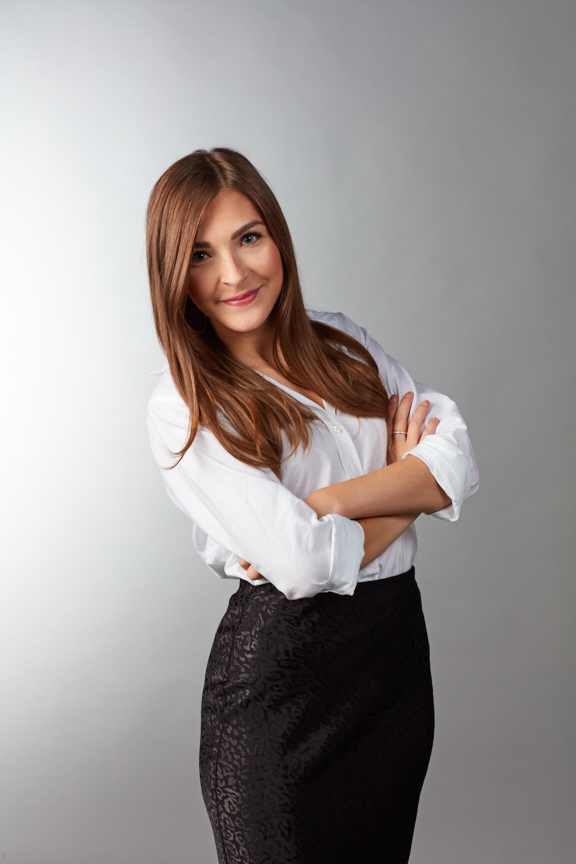 I'm currently working at Dotdash Meredith as the Celeb & Entertainment E-Commerce Lead contributing affiliate content for People.com and InStyle.com. I'm basically like your personal shopper, from writing about that cozy loungewear set you didn't know you needed to keeping tabs on the best sales and deals on the internet. I'm also a pro at finding affordable dupes for celebrity looks and I love to dig into the data to strategize content opportunities.