10 Movies to Watch Before They Expire from Netflix in March
Catch up on these flicks before they're gone next month.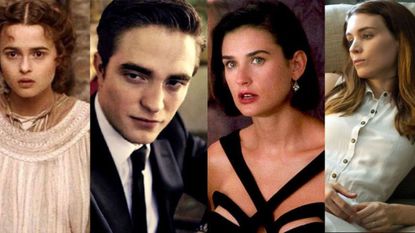 (Image credit: Marie Claire)
Expires on 3/1
1) Hamlet (1990)
Directed by Franco Zeffirelli and starring Mel Gibson, Hamlet is an on-screen adaptation of the classic Shakespearean tragedy. Once the Prince of Denmark learns that his uncle Claudius has killed his father to obtain the throne, he vows revenge.
2) Emily Bronte's Wuthering Heights (1992)
This Peter Kosminksy-directed adaptation of the famed Emily Bronte book stars Ralph Fiennes as Heathcliff and Juliette Binoche as Cathy.
3) Indecent Proposal (1993)
Woody Harrelson and Demi Moore star as married high school sweethearts who have it all—until the recession hits. In a last-minute effort to save their dream home, they travel to Las Vegas and bet their mortgage money. After losing everything, a billionaire (Robert Redford) offers them a $1 million offer that could change their fate.
Expires on 3/2
4) Stevie Nicks: In Your Dreams (2013)
This behind-the-scenes documentary follows '70s songstress Stevie Nicks as she embarks on the writing and recording of her first solo album in almost a decade.
Expires on 3/5
5) I Am Divine (2013)
This documentary celebrates the life of singer, actor and international drag queen Harris Glenn Milstead, otherwise known as Divine.
Expires on 3/6
6) Le Week-End (2013)
Directed by Roger Michell and written by Hanif Kureishi, Le Week-End is a British-French drama that follows a couple married for 30 years as they journey back to their honeymoon spot of Paris in order to rejuvenate their marriage.
Expires on 3/17
7) Elegy (2008)
David Kepesh (Ben Kingsley) is a cultural critic and revered professor who prefers living a life of "emancipated manhood"—that is, alone. This quickly changes when he becomes infatuated with his younger student, Consuela Castillo (Penélope Cruz).
Expires on 3/18
8) Cosmopolis (2012)
In this dramatic thriller, a young billionaire (Robert Pattinson) feels his whole world crumbling as he takes a limo ride across Manhattan to get a haircut from his father's old barber.
9) Side Effects (2013)
Rooney Mara and Channing Tatum star in this psychological thriller, which sees a young woman (Mara) fall apart under the influence of a drug prescribed by her psychiatrist.
Expires on 3/23
10) Keep the Lights On (2012)
This riveting love story follows a gay filmmaker (Thure Lindhardt) and his lover (Zachary Booth) as they struggle to maintain their relationship through bouts of substance abuse and emotional and physical distance.
Follow Marie Claire on Instagram (opens in new tab) for the latest celeb news, pretty pics, funny stuff, and an insider POV.