Recasted: Who Would Star in a Reboot of Harold and Maude?
And is it too weird for 2019?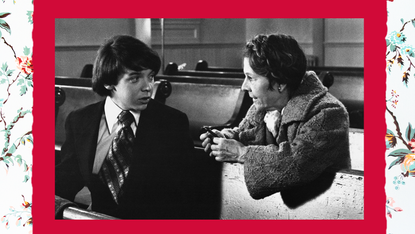 (Image credit: Getty Images)
For better or worse, Hollywood is really into remakes right now. But instead of viewing this trend as annoying and cynical, what if we really leaned into it and used it as an opportunity to rebuild the classics from scratch, making them even more perfect? It is in that spirit that MarieClaire.com presents Recasted, which dares to wonder, "Who would we want to see in this iconic film today?" Think of it as Fantasy Football mixed with your annual Oscar Pool.

This time around, we're recasting classic films through the decades as part of our Rom-Com Week special.

Probably one of the more out-there plot lines for a romantic comedy, Harold and Maude revolves around a morose teenage boy who is extremely obsessed with death. If that's not Meg Ryan enough for you, this obsession obviously leads to a funeral meet-cute, where Harold is introduced to someone who also shares his fascination: A 79-year-old woman named Maude. Yes, I just used 'meet-cute' and 'funeral' in the same sentence. Only in 1971, am I right?
What I love about this film, though, is that it tackles some of life's darker aspects while staying well within the lines of the romantic comedy format, making those dark parts digestible. Like Freaks and Geeks and my trivia-like knowledge of Barbra Streisand, Harold and Maude wasn't appreciated until after the fact. Perhaps that's to give it another round for people to love it from day one.
Harold
Original: Bud Cort
Recasted: Owen Teague
If you're a return customer to the Recasted series, you know by now that most of the popular shows everyone talks about are not exactly on my recently watched list. I do happen to have CBS All Access to watch The Good Fight, though, if anyone needs a log-in?
I preface it this way to say that, while most people would hear "weird young man" and think, Let's cast someone from Stranger Things!—well, I'm sorry to break your heart, Millie Bobby Brown & Co, but this role is made for Owen Teague. It was hard to find his name at first, because I mainly just see him in one-off supporting roles and go, Whomst? (Maybe you'll recall him from the "Arkangel" episode of Black Mirror?) But his mannerism and vibe scream this role—and once he plays it, people will be able to Google him with ease.
Maude
Original: Ruth Gordon
Recasted: Ann Dowd
Queen of changing the pronunciation of streaming services, Ann Dowd is a legend among us. She can be serious while also sweet, stern while also loving, and can fully transport herself (along with the audience) into any role she's doing. While we all may be slightly terrified of her as Aunt Lydia in The Handmaid's Tale, we have to remember she also has a sprinkle of Marley & Me in her, so the love is there. One caveat with this recast though: This movie will need to be a Hulu Original, just so we can hear her say Hoo-Loo again.
MORE ROM-COM COVERAGE, RIGHT THIS WAY
Marie Claire email subscribers get intel on fashion and beauty trends, hot-off-the-press celebrity news, and more. Sign up here.
Danny is the cultural and social editor for BestProducts.com where he's been covering crazy trends, celebrities, and anything else insane since 2016; He has also contributed to Marie Claire, Delish, and Medium. When he's not looking for the next viral sensation online, you can find him watching Bravo, drinking a third cold brew, or trying to convince people to go to karaoke.