The Best Family Movies for Grown-Ups and Kids Alike
These light-hearted films will make you feel like a kid again.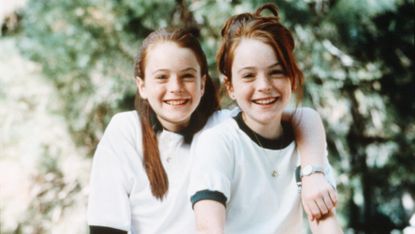 (Image credit: Lorey Sebastian/Walt Disney/Kobal/Shutterstock)
Marie Claire Newsletter
Celebrity news, beauty, fashion advice, and fascinating features, delivered straight to your inbox!
Thank you for signing up to Marie Claire. You will receive a verification email shortly.
There was a problem. Please refresh the page and try again.
As a kid, the movies you watched were your creativity lifeline. Tales of talking animals to kids with supernatural friends rocked your socks off, and then you had to grow up. Sure, we can indulge in a couple of our childhood favorites, but sometimes it's better when someone who usually orders from the kids' menu is present. Hence this list here: Movies you know and loved as a child that will get an A+ rating from the kids who will watch it for the first time. Think of it as your well-deserved trip down memory lane.
Disclaimer: We're kids of the 1980s and 1990s, so this list skews heavily to what we loved growing up mixed in with a few wild cards. These 20 feel-good family movies extol the virtues of grit, being an outsider, and of having heart, all without saccharine cheer and manipulative storytelling. So go ahead and escape from current events and instead hunt for pirate treasure, set booby traps, go toe-to-toe with bullies and monsters, and indulge in a happy ending. (Noticeably absent are the Pixar movies—they deserved their own list, so we've got you covered with a ranking of Pixar Animation Studio films, from meh to amazing.)
Princess Bride (1987)
At home sick, a boy is visited by his grandfather, looking to read him a tale of adventure, romance, and friendship. The young grandson isn't exactly keen on the subject of kissing but soon becomes enamored of the journey of a masked man returning to the village of Florian to save the farm girl he loves before she gets married to a prince. There are so many quotable quotes in here I could go on, but I'll just trust that you'll watch the movie.
Jumanji (1995)
Forget what you know about the 2017 remake or don't because Nick Jonas and Dwayne Johnson in the same film deserve all the attention. The point here is that nothing ever beats the original, especially if that original stars Robin Williams and a young Kristen Dunst. In the O.G., two kids stumbled upon a board game called Jumanji and find themselves releasing a man (Williams) who has been stuck inside for 26 years. Together they have to beat the game before things get really, really wild.
Shrek (2001)
Oh, how do I count the ways this film has made a cultural impact! The tale of a grumpy ogre named Shrek (Mike Meyers) and Donkey (Eddie Murphy) who set off to rescue a princess (Cameron Diaz) from a tower guarded by an evil dragon so Shrek can get his land back from a greedy king is what we call a classic. The expression "a movie for all ages" is said with this film in mind, and it holds an Academy Award for Best Animated Feature. It also has three spin-off movies if you're looking for something to keep you entertained for hours.
Iron Giant (1999)
It's the film that made me wish I had a giant robot as my best friend. Sure, we can call that an Alexa today, but a girl can dream! This animated tale set in the Cold War-era is one of a boy who comes across a humongous robot from outer space and decides to befriend it, but not so fast because a super nosy U.S. Government agent comes to town looking for the metal colleague.
Flushed Away (2006)
Long before Disney's Ratatouille came into my sibling and I's lives, there was only one rat we loved, and that was Roddy St. James (voiced by Hugh Jackman). The tale of a pet rat from a wealthy family in London who gets flushed down the toilet into the sewer world of Ratropolis and his journey to get back up top holds a tender space in my heart. It's got action, perhaps a little bit of romance, and a group of singing slugs I adore. Years later, my family still finds ourselves quoting the witty dialogue.
Back to the Future (1985)
If you haven't already seen this movie, not only are you missing out on some fine entertainment, you are missing every pop-culture reference to it from the last 35 years. From Marty McFly's puffy vest to the flux capacitor, this movie is a cultural touchstone for a generation. In a souped-up DeLorean, McFly goes back in time to when his parents were teenagers, but his introduction to their timeline threatens the very existence of him and his siblings. He needs to make sure they make a love connection, as well as figure out a way to get himself back to 1985. It's Alex P. Keaton—I mean Michael J. Fox— at his best.
Bill & Ted's Excellent Adventure (1989)
On the surface, Bill (Alex Winter) and Ted (Keanu Reeves) may seem like run-of-the-mill teen doofuses, but their sweet natures and big hearts kick off a revolution that creates a world where we all greet each other with a SoCal-tinged "duuuude" and an air-guitar riff. It's silly, maybe even lame, but it doesn't take itself too seriously and neither should you, dude.
E.T., The Extra-Terrestrial (1982)
When this lovable little alien landed on Earth 38 years ago, a generation of kids were mesmerized as they joined protagonist Elliot on his quest to get his new friend back home. Along the way, flowers are brought back to life, bikes fly, and Reese's Pieces get prominent product placement. The emotional journey of sacrifice and love still gets us crying every time.
Freaky Friday (1976 & 2003)
We couldn't decide which one of these versions we liked more, so we included them both. In the original, a young Jodie Foster turns in a nuanced performance as an adult woman trapped in her teenage daughter's body.
In the remake, Jamie Lee Curtis is the standout as a teen trapped in her mom's body. In both, each character gains a better understanding of a world outside of her own.
The Goonies (1985)
Mikey (played by Sean Astin, who was most recently Bob Newby in the second season of Stranger Things) and his band of outcasts and self-proclaimed Goonies go on one last adventure hoping to save their homes from being demolished by a greedy developer. In their pursuit of One-Eyed Willie's pirate treasure, the kids encounter outrageous booby traps, a sweet giant, and heartless criminals. In the end, you'll fall in love with all the Goonies—the dorky dreamer, the jocky big brother, the inventor, the loudmouth, the chubby comic relief, the cheerleader, and the nerdy sidekick—and wish you were a kid again.
Gremlins (1984)
Pretty terrifying for a kids' film, this Steven Spielberg classic was one of the reasons we now have the rating "PG-13" on movies that maybe are a little too intense for some youngins. When a teenage boy receives a strange creature for Christmas, his father warns him never to get it wet or feed it after midnight. You know what happens—he doesn't listen to any of it and unleashes evil little monsters on the town. Hot tip: When watching this with little ones, you might want to skip over Phoebe Cates's backstory about Santa Claus.
Home Alone (1990)
As kids, we all fantasized about ruling the roost on our own. After his parents accidentally leave him behind during the Christmas holidays, Keven McAllister (Macauley Culkin) gets his wish. At first, it's all-you-can-eat candy and watching movies in bed, but soon two bumbling burglars come a-knocking. Kevin fends them off with series of elaborate booby traps that would kill most humans, but, in the movie world, the hits and spills are accompanied by cartoon-like sound effects and facial expressions—it's fun and not distracting, I promise.
The Karate Kid (1984)
As the new kid from New Jersey, Daniel LaRusso (Ralph Macchio) doesn't fit in with his blonde, athletic Southern California classmates. Things go from bad to worse when he catches the eye of Ali (played by the charming Elizabeth Shue) and her ex, Johnny (William Zabka). Bruised and bleeding, Daniel seeks the help of building super, bonsai enthusiast and karate master, Mr. Miyagi (Noriyuki "Pat" Morita) who teaches the teen that heart will kickass any day—that and a fun training montage. Complement your viewing of this classic bully-gets-his-comeuppance movie with the YouTube Red Original series Cobra Kai—told mostly from Johnny's perspective. Macchio retains his boyish looks and Zabka is still bad-boy hot.
Paddington (2014)
This live-action telling of the classic children's storybook character features beautiful production design and standout performances from Sally Hawkins (The Shape of Water) as the artistic mother of Paddington's adoptive family and Nicole Kidman (Big Little Lies) as the cold-hearted villain looking for a trophy to add to her collection. The talking bear's sweet nature is infectious but not cloying, and the ensemble of quirky British characters round out a truly delightful visual and emotional experience.
The Parent Trap (1961 & 1998)
Both the original and remake of this seeing-double classic are an entertaining romp of scheming and near-misses. In the 1961 movie, an affable Hayley Mills plays both roles of twin sisters separate at birth.
In the remake, a charming Lindsay Lohan does the same with a maturity and spunk that reminds us how much we liked her before...well, everything. Forced to lead separate lives with no knowledge of each other, they end up at the same summer camp and learn of their shared parentage. They decide to swap lives (one going to live with their mother in England and the other to live with their dad in the American Southwest) with the goal of getting their parents back to together. In the mix, there's the conniving soon-to-be stepmom and the in-cahoots household help.
Pee-Wee's Big Adventure (1985)
Tim Burton's first full-length feature is a visual explosion of Rube Goldberg machines, gadgets and over-the-top characters. Paul Rubens's bow-tied man-child goes on a cross-country search for his stolen bike. Along the way, he befriends a biker gang, rides the rails with a hobo and appears as a nun in a Hollywood movie.
The Sandlot (1993)
The same guys who quote The Big Lebowski grew up quoting this coming-of-age movie. The new kid to the neighborhood finds the 1950s version of his squad on a dusty diamond with a ragtag group of kids who love baseball. The only thing that can break their idyllic summer days are a nasty dog and his mysterious owner.
Short Circuit (1986)
"Number 5 is alive!" A robot built as a war machine gets struck by lightning and becomes a sentient being. With his new-found awareness, he escapes the lab in which he was made to explore the world with child-like enthusiasm. Soon after he befriends Ally Sheedy, he is pursued by the mighty military complex determined to get its ROI.
Spiderman: Into the Spider-Verse (2018)
Arguably the best cinematic depiction of a Spiderman origin story (with the best soundtrack). The energy, tone, pathos, and humor feel very much of the moment—and not some Boomer's interpretation of now. In this version, a Brooklyn Latinx teen gets bitten by a radioactive spider and teams up with versions of his Spidey compatriots from other dimensions in order to stop Kingpin from destroying New York City with his Super-Collider.
Troop Beverly Hills (1989)
Oh, the shoulder pads and puffy sleeves! Phyllis (Shelley Long of Cheers) is unlike any scout leader we've seen or will ever see again. More accustomed to five-star hotels and shopping sprees than starting fires and selling cookies, Long's fish-out-of-water character wants to be closer to her daughter, so she volunteers to head up her troop of girl scouts. In the process, she shows more heart and sells more cookies than her jealous rivals.
---
For more celebrity news, beauty and fashion advice, savvy political commentary, and fascinating features, sign up for the Marie Claire newsletter.
RELATED STORIES
Celebrity news, beauty, fashion advice, and fascinating features, delivered straight to your inbox!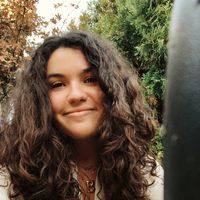 Bianca Rodriguez is the Fashion & Luxury Commerce Manager at Hearst Magazines, covering fashion, beauty, and more for Cosmopolitan, Elle, Esquire, Harper's BAZAAR, and Town & Country. She likes lounging about with a good book and thinks a closet without platform sneakers is a travesty.