What We're Reading: A Lustful, Literary Memoir
One woman sacrifices everything for the chance to pursue her passion.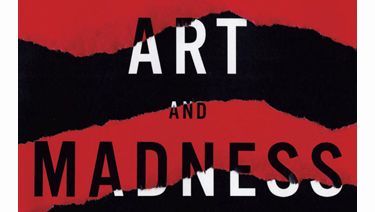 (Image credit: Archives)
Anne Roiphe sought what many women want in a man: excitement, brilliance and a little bit of mystery. But the men in Roiphe's sights weren't rock stars or athletes – they were literary geniuses rife with addictions and infidelity. The best-selling, feminist author spent her youth as a muse to the reckless, male writers of her time, all the while suppressing her own talents. Her retelling of every detail — from the scotch glasses filled to the brim to the actresses draped across the couches — combine to create a rich Mad Men-esque portrait of the toxic 1950s literary scene in bohemian New York.

Art and Madness: A Memoir of Lust Without Reason

Author: Anne Roiphe, celebrated feminist and best-selling author of Up The Sandbox (opens in new tab) and Lovingkindness (opens in new tab).
Genre: Dark literary memoir
What Happens: Somewhere between tennis lessons and dances at Sarah Lawrence, Roiphe decided to never let her life become dull. As a young woman unsure of her own writing abilities, Roiphe devoted herself to becoming the muse of a great writer, any great writer. What she found was the dark, narcissistic reality of the 1950s literary scene where women and scotch were used interchangeably for artistic inspiration. After the downward spiral of her turbulent marriage to a playwright, Roiphe is left with a young daughter whom she totes along to late-night parties and countless rendezvous with famous writers. But Roiphe knows the party can only last so long, and she starts to wonder if art really is worth sacrificing anything for.
Why Read It: While bookworms will be stunned by Roiphe's selfless love of great writers, every woman will relate to the raw depiction of her less-than-honorable moments. The devotion that Roiphe, and many other women, felt for certain men is a romantic and tragic testament to the seductive power of art as well as the sacrifices people will make just to be close to it.

Details: Doubleday, March 15, $24.95 (opens in new tab)