10 Books Every 20-Something Should Read
Living on your own? Starting your first job? Now what?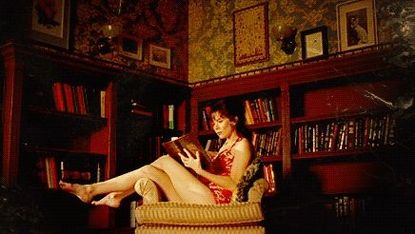 (Image credit: Marie Claire)
Marie Claire Newsletter
Celebrity news, beauty, fashion advice, and fascinating features, delivered straight to your inbox!
Thank you for signing up to Marie Claire. You will receive a verification email shortly.
There was a problem. Please refresh the page and try again.
Navigating your 20s is no easy feat. Between launching a career, nurturing your personal life, and exploring the places you've always dreamed of, daily life can seem equal parts thrilling and discouraging. Fear not—there are tons of wise words to guide you through. Check out our go-to list below.
Facebook COO and newest female billionaire Sheryl Sandberg studies what holds women back from reaching the top office and puts forward some compelling solutions for women to succeed at work.
Saying the right thing, at the right time, to the right person...how hard can it be? We don't want to bum you out, but it's pretty tough—especially when you're navigating your first job. Media guru and Emmy Award-winning correspondent Bill McGowan gives you the knowledge you need to effectively get your message across and avoid falling into communication traps. It's no wonder why McGowan coaches people from Eli Manning to Kelly Clarkson.
An all-inclusive manual for the college graduate and stumbling adult-life amateur, Life After College gives you the tips and tricks you need to navigate various areas of life including work, health, home, personal growth, and finance—that budget is important!
The story of a little boy from a small lonely planet, The Little Prince and its whimsical illustrations make for the classic children's fairytale. But don't be fooled. You'll see with just a few turn of the pages that the seemingly fantastical story hinges on the inevitability of losing innocence.
When Randy Pausch, a computer science professor at Carnegie Mellon, gave his lecture on "Really Achieving Your Childhood Dreams," he had recently been diagnosed with terminal cancer. Though he didn't know it at the time, what became his "last lecture" was far from being about dying. Instead, he stressed the importance of achieving childhood dreams, overcomming obstacles, and enabling others to do the same. Everyone can benefit from Pausch's lesson: the true value of living each day to its fullest.
Despite its publication in 1937, this book has stood the test of time as a go-to source of personal inspiration. The title says it all.
An inspiring book sworn by presidents and CEOs everywhere, Stephen Covey's bestseller will help you lead a healthy life of personal and professional balance.
Telling the story of a woman in love with a man torn between her and his mistress, the novel traces the irrevocable events and decisions that the characters build their lives around. Kundera contemplates the "unbearable lightness of being" that results from a forward-moving world where the smallest actions can change the course of our lives.
9. The Prince by Niccolo Machiavelli
Is it better to be feared or loved? This treatise on practical leadership provides analyses of power, war, and human nature that can still be applied to the everyday interactions of 21st-century life.
For when you've exhausted every takeout option imaginable, there's this one-stop resource for simple cooking with great ingredients and basic tools. With over 900 pages of easy-to-follow recipes, here's to hoping that you'll be a culinary wonder in no time.
Celebrity news, beauty, fashion advice, and fascinating features, delivered straight to your inbox!