Sheryl Sandberg is Now One of the Youngest Billionaires
No longer just a boy's club.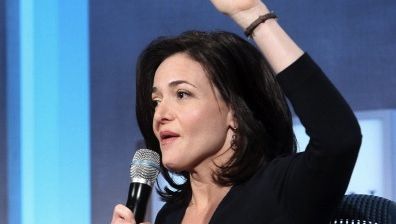 (Image credit: Archives)
In her 2010 Ted talk, Sheryl Sandberg focused her conversation on the lack of female leaders. She mentioned "that woman are not making it the top of any profession anywhere in the world", and rattled off statistics regarding the very few women as heads of state, in parliament, and in top positions in the corporate sector. Now, Sandberg has put her money where her mouth is.
The author of Lean In, CEO of Facebook, and all around hustling business woman, Sandberg is now one of the youngest billionaires at only 44. According to The L.A. Times, Sandberg, who owns 12.3 million shares of Facebook, raked in $750 million dollars as the shares closed at $58.51 per share on January 20, 2014. Additionally, she sold $300 million in stock and has royalties from her bestselling book, Lean In.
Sandberg was one of Facebook's first female directors. Previously, she was at Google as Vice President of Global Sales and Online Operations.
And the next stop for Sandberg isn't so suprising — people are pointing to political office.
For now, Sandberg at least has a our vote for being one hell of an inspiring woman. Time for us to follow suit, lean in, and make more money.
More from Marie Claire:
Set Goals, Exceed Expectations
7 Tips Negotiating Your First Salary
10 Tips to Starting Your Own Business
Celebrity news, beauty, fashion advice, and fascinating features, delivered straight to your inbox!