The 26 Best Horror Movies of 2023 (So Far)
Brand-new nightmare fuel, right this way.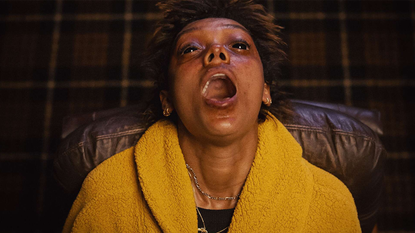 (Image credit: A24)
Marie Claire Newsletter
Celebrity news, beauty, fashion advice, and fascinating features, delivered straight to your inbox!
Thank you for signing up to Marie Claire. You will receive a verification email shortly.
There was a problem. Please refresh the page and try again.
Horror movies are not for the faint of heart, which is why we love them here at MC. There's nothing like two hours' worth of jump scares, blood-curdling screams, and ultra-creepy characters to get the heart racing. As with the best horror movies of 2022, this year's slate of scary films sees some highly-anticipated sequels in classic horror franchises like Scream IV and Evil Dead Rises. But 2023 is also bringing a ton of new fears to the big screen—I, for one, cannot wait to see the twist revealed in M. Night Shyamalan's Knock at the Cabin. Thrill-seekers, prepare for your watchlist to get much longer with this year's most-anticipated horror films.
'M3GAN'
Premieres: January 6, 2023
The robotic doll instantly became a meme on social media thanks to her uber-creepy mannerisms and dancing. An AI-enhanced doll created to befriend a little girl was definitely not a good idea. After killing it at the box office, M3GAN is set to return to the big screen in 2025.
'Skinamarink'
Premieres: January 13, 2023
This creepy, low-budget thriller grew a passionate cult following thanks to its experimental style and escalating tension that had viewers squirming in their seats. The story follows two children trapped alone in a house with a mysterious entity, but behind that simple premise is a truly chilling tale.
'Sick'
Premieres: January 18, 2023
A horror flick set during the height of COVID lockdowns could be a tough sell, but this slasher from the creator of the Scream franchise delivers an intense experience full of twists and turns. Parker (Gideon Adlon) and her best friend Miri (Beth Woodlow) decide to quarantine together at a secluded lake house when they get an unexpected (sinister) visitor.
'Infinity Pool'
Premieres: January 27, 2023
This horror flick sees a wealthy couple enjoying their lavish island vacation until a fatal accident causes things to get weird. Like clones and creepy animal masks weird. Alexander Skarsgård Big Little Lies fame stars alongside Mia Goth who is shaping up to be quite the scream queen after 2022's X and Pearl.
'Fear'
Premieres: January 27, 2023
Imagine a horror film that specifically targets your biggest fear—we'd imagine that would be pretty terrifying, which is why Fear made this list. This film follows a group of friends whose cabin getaway turns into a nightmare. The group becomes infected with a contagious airborne threat that brings their worst fears to life.
'Knock at the Cabin'
Premieres: February 3, 2023
A knock at your isolated cabin's door might seem innocent enough, that is until four strangers take you and your family hostage and claim the apocalypse is coming. Hence is the premise of M. Night Shyamalan's latest horror film. Knowing the iconic director, there's definitely going to be a twist.
'The Outwaters'
Premieres: February 9, 2023
This relentless found-footage flick is for the horror fans with iron stomachs, as it's filled to the brim with visceral scenes (and sound effects) of blood and gore. The premise: a group of four friends head into the desert to shoot a music video and find something horrifying along the way.
'Huesera: The Bone Woman'
Premieres: February 10, 2023
In this chilling Mexican folk-horror film, an expectant mother (Natalia Solián) who is initially overjoyed by the pregnancy becomes plagued by a demonic spirit that threatens her physical and mental well-being. (For the curious, "Huesero" is Spanish for "bonesetter," a type of folk healer who specializes in mending and setting broken bones)
'Scream VI'
Premieres: March 10, 2023
In the latest installment of the Scream franchise, sisters Sam and Tara escape to New York City in the hopes of starting a new chapter. But, of course, the Ghostface killer follows. This masked murderer is unlike previous versions you've seen and seems to be even more ruthless in tracking down his victims.
'Clock'
Premieres: March 31, 2023
This sci-fi horror follows Ella (Dianna Agron), a successful interior designer who doesn't want kids, but feels pressured to keep up with societal norms once all her friends start becoming parents. The only problem is that Ella doesn't want to be a mother. Eventually, she signs up to participate in an experimental therapy in hopes it'll change her mind about motherhood.
'The Pope's Exorcist'
Premieres: April 7, 2023
There's something about demonic exorcisms that's especially unsettling, so a film following the cases of a real-life exorcist sounds blood-chilling. This film follows the life of Father Gabriele Amorth, played by Russell Crowe, the chief exorcist of the Vatican and who performed more than 100,000 exorcisms in his lifetime.
'Evil Dead Rise'
Premieres: April 21, 2023
For horror fans who especially love blood and gore, comes the next installment of the classic horror franchise, Evil Dead Rise. This one sees the rise of flesh-eating demons and a family forced to fight against their infected mother.
'Beau Is Afraid'
Premieres: April 21, 2023
Hereditary and Midsommar director Ari Aster's latest film continues the director's trend for unsettling psychological horror centered on human relationships. The horror-comedy follows a paranoid man (played by Joaquin Phoenix) through a phantasmagoric odyssey as he travels to visit his overbearing mother (Patti Lupone).
'The Boogeyman'
Premieres: June 2, 2023
The titular monster of this Stephen King adaptation comes straight from your childhood fears. Two siblings who are still reeling from the death of their mother have to face a supernatural entity that preys on families and feeds on the suffering of its victims.
'The Angry Black Girl and Her Monster'
Premieres: June 8, 2023
In this reimagining of the classic horror tale, Dr. Frankenstein is Vicaria (Laya DeLeon Hayes), a teenage girl who sets out to cure death by resurrecting her brother after his gang-related murder. Once she creates her monster, the young girl has to reckon with the effects of her actions on her mourning community.
'The Blackening'
Premieres: June 16, 2023
This self-aware comedy horror is perfect for fans who end up shouting warnings through the screen. ("I told you not to go in there!") A group Black friends who reunite for Juneteenth weekend getaway find themselves trapped in a remote cabin with a twisted killer.
'Insidious: The Red Door'
Premieres: July 7, 2023
Insidious 5 is yet another horror sequel slated for release in 2023, and this one is set 10 years after the last installment. This one sees the youngest Lambert kid off to college and is Patrick Wilson's directorial debut. If it's anything like the other four films in the series, this one is sure to be scary as hell.
'Talk To Me'
Premieres: July 28, 2023
The gruesome possession movie that shocked audiences at Sundance is headed to theaters nationwide, following a group of teens who use an embalmed hand that lets them connect with spirits of the dead. The ritual and party trick becomes a viral sensation...until one of the spirits stays a bit too long.
'The Last Voyage of the Demeter'
Premieres: August 11, 2023
This standalone horror flick adapts a famous passage of Bram Stoker's Dracula, expanding the doomed sea voyage of the Demeter into a feature-length film. While sailing from Transylvania to London, the ship's small crew faces several strange and bloody incidents as they're stalked each night by a mysterious, merciless presence.
'All Fun and Games'
Premieres: September 1, 2023
Natalia Dyer and Asa Butterfield star in this slasher flick about a group of teens who find a cursed knife in the woods, unleashing a malevolent demon that won't rest until it's claimed all of their souls via a series of deadly kids' games (including Duck, Duck, Goose, and Hide and Seek).
'The Nun 2'
Premieres: September 8, 2023
Four years after The Nun made its terrifying debut, Sister Irene (Taissa Farmiga) the demonic Valak will face off again in this latest release from the Conjuring franchise.
'Saw X'
Premieres: September 29, 2023
The Saw franchise will continue with a "midquel," set between the stories happening in the OG Saw and Saw II, with original actors Tobin Bell (Jigsaw himself) and Shawnee Smith (Amanda Young) reprising their roles.
'The Exorcist: Believer'
Premieres: October 13, 2023
50 years after the original The Exorcist premiered, a sequel is set to release in 2023. Although not much is known about the plot, if it's even remotely as horrifying as the original, then 2023's The Exorcist will absolutely be a hit.
'Five Nights at Freddy's'
Premieres: October 27, 2023
Based on the popular video game series, this creepy flick follows a security guard who gets a job working the night shift at Freddy Fazbear's Pizza (think Chuck E. Cheese). While working, the guard realizes the establishment's four animatronic mascots turn homicidal after midnight.
'Cuckoo'
Premieres: Expected 2023
Plot details are still under wraps for this indie flick, but the A-list cast (including Hunter Schafer, Jessica Henwick, and Dan Stevens) already has horror fans abuzz. The film's rumored to be about a 17-year-old girl who moves to a resort with her family where things are...not okay.
'The Parenting'
Premieres: Expected 2023
We don't know much about this horror-comedy besides the stacked cast—Edie Falco, Lisa Kudrow, Dean Norris, and Brian Cox(!)—and its premise. A young queer couple rent a countryside cottage to host a "meet the parents" weekend getaway, only to discover the rental is already inhabited by a 400-year-old poltergeist.
Celebrity news, beauty, fashion advice, and fascinating features, delivered straight to your inbox!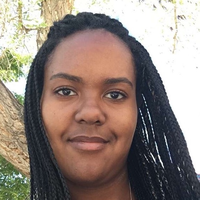 Contributing Culture Editor
Quinci LeGardye is a Contributing Culture Editor who covers TV, movies, Korean entertainment, books, and pop culture. When she isn't writing or checking Twitter, she's probably watching the latest K-drama or giving a concert performance in her car.